June 11, 2022
Epoch Cinema
Live chat
Expand
Headwind—The Round Table Discussion


Headwind is a unique and visually stunning documentary series. Episode 4: The Round Table Discussion.
As a surprise to Dr. Robert Malone and Dr. Geert Vanden Bossche, we flew in Dr. Mattias Desmet for the very first meeting of these three leading experts on the medical and social impact of COVID. Dr. Desmet is a clinical psychologist at the University of Ghent, Belgium. He gained world attention with his theory of mass formation psychosis which describes the hypnotized state of the population during the so-called pandemic.
His theory inspired many people, including Dr. Malone, musician Eric Clapton, and popular talk show host Joe Rogan.
Credit:
Mark Sanders, director
Alain Grootaers, journalist
Jakobien Huisman, journalist
Email: contact@headwind.tv
Phone and WhatsApp: +34 652200702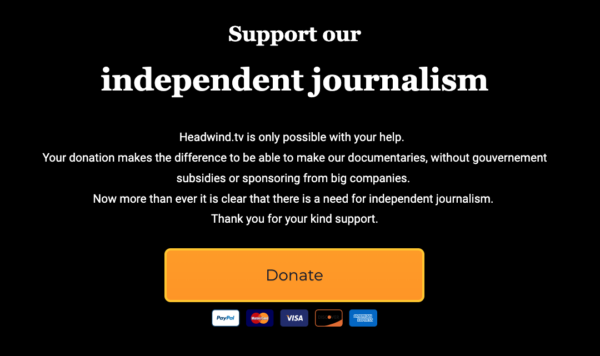 –
Feature Films:
Cinema collection: http://epochcinema.com
Epoch Original content: http://epochoriginal.com
Feature Films: https://www.theepochtimes.com/featured-films
* Click the "Save" button below the video to access it later on "My List."
Follow EpochTV on social media:
Twitter: https://twitter.com/EpochTVus
Rumble: https://rumble.com/c/EpochTV
Truth Social: https://truthsocial.com/@EpochTV
Gettr: https://gettr.com/user/epochtv
Facebook: https://www.facebook.com/EpochTVus
Gab: https://gab.com/EpochTV
Telegram: https://t.me/EpochTV