The ambulance transporting convicted rapist Harvey Weinstein on Feb. 24 to Rikers Island, a prison in New York City, was rerouted to Bellevue Hospital after the 67-year-old experienced chest pains.
Weinstein, a former Hollywood producer, was convicted of third-degree rape as well as a count of criminal sexual act in the first degree earlier on Feb. 24. During the transfer to Rikers Island following the guilty verdicts, he experienced chest pains, heart palpitations, and high blood pressure, said his attorney, Donna Rotunno.
Weinstein "is OK," she told CNN. While he remained in the prison ward at Bellevue, in the borough of Manhattan, as of the morning of Feb. 25, when he's released from medical care, he's expected to be sent to Rikers Island.
Weinstein faces between five and 29 years in prison. He's slated to be sentenced on March 11.
His lawyers have said they plan to appeal the verdicts.
"The evidence was not so powerful. Jurors normally don't deliberate for five days, over a weekend, so it's really seven days. So it wasn't so that there was such overpowering evidence," defense attorney Arthur Aidala said, according to WABC.
Manhattan District Attorney Cyrus Vance said that justice was served.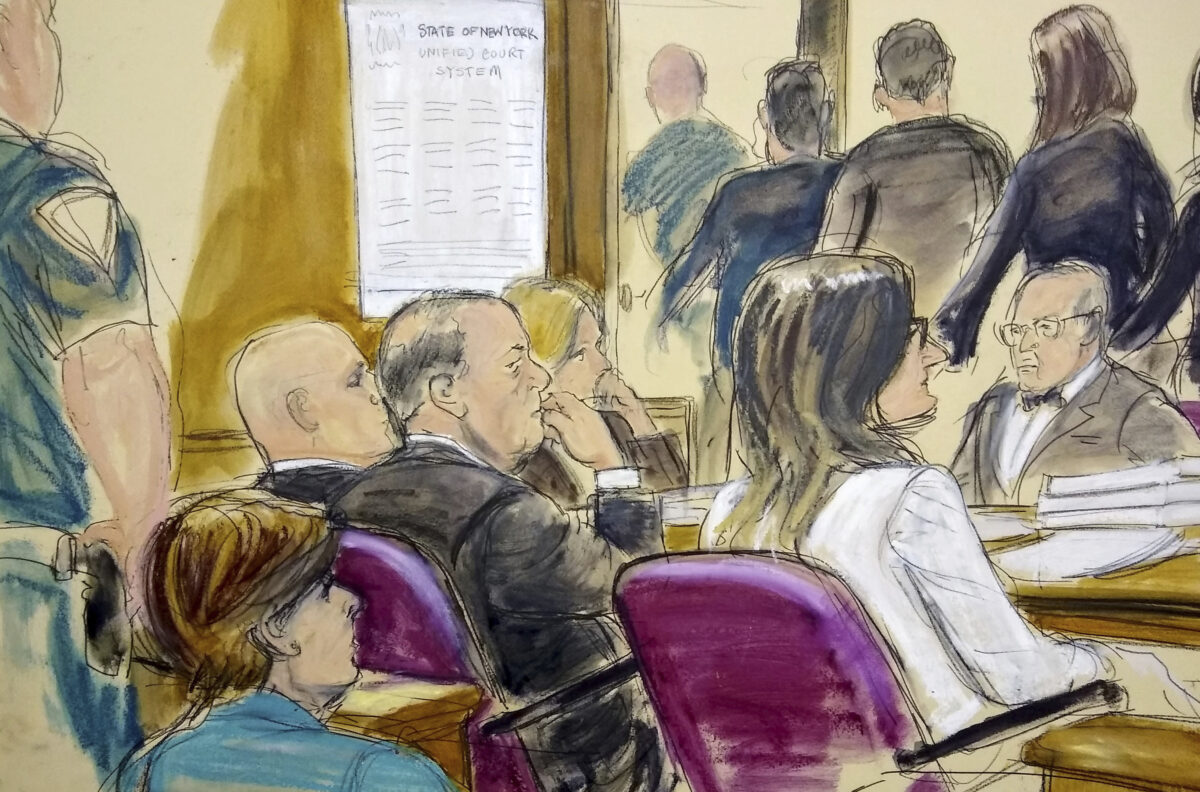 "These are eight women who pulled our justice system into the 21st century by declaring that rape is rape, and sexual assault is sexual assault, no matter what," he said at a press conference, naming the women who accused Weinstein of crimes.
"This is the new landscape for survivors of sexual assault in America. This is a new day. It's a new day because Harvey Weinstein has finally been held accountable for crimes he committed. The women who came forward courageously, and at great risk, made that happen.
"Weinstein is a vicious serial sexual predator who used his power to threaten, rape, assault, trick, humiliate, and silence his victims."
Weinstein could face additional time in prison if convicted on sex crime charges in Los Angeles. Los Angeles County District Attorney Jackie Lacey announced an indictment in January.
"We believe the evidence will show that the defendant used his power and influence to gain access to his victims and then commit violent crimes against them," Lacey said in a statement.
"I want to commend the victims who have come forward and bravely recounted what happened to them. It is my hope that all victims of sexual violence find strength and healing as they move forward."
The Los Angeles indictment alleges that Weinstein raped a woman in her hotel room in 2013 and that he sexually assaulted a woman in a hotel suite the next night. Weinstein has denied allegations of nonconsensual sexual activity related to those cases.
If convicted of all charges, Weinstein could face an additional sentence of up to 28 years.