The man tapped as Vice President Kamala Harris's new communications director apologized on Jan. 7 for urging immigration officers in 2010 to deport illegal immigrants.
Jamal Simmons wrote on Twitter at the time that he saw two "undocumented folks talking on MSNBC. One Law student the other a protester."
"Can someone explain why ICE is not picking them up?" Simmons wrote, referring to U.S. Immigration and Customs Enforcement.
In another post, he said, "Just seems odd u can go on TV & admit breaking law & not be arrested."
A third missive said: "I'll try this again: Just saw 2 undocumented folks talking on MSNBC and have serious legal question. Why wouldn't ICE pick them up."
The posts were widely circulated after Simmons was named to join Harris's staff, replacing the recently departed Symone Sanders. They were promoted by some conservatives, including Stephen Miller, who was a senior adviser to President Donald Trump.
"I agree with @JamalSimmons. If you break into our nation there must be deportation," Miller wrote on Twitter.
Simmons told news outlets in a statement that as a pundit, he spoke out on public issues.
"Sometimes I have been sarcastic, unclear, or just plainly missed the mark. I sincerely apologize for offending those who care as much as I do about making America the best, multi-ethnic, diverse democracy it can be. I know the role I am taking on is to represent the Biden-Harris administration, and I will do so with humility, sincerity, and respect," he said.
Simmons also took to Twitter to write that he has never advocated for illegal immigrants who were brought to the United States as children to be targeted by ICE agents.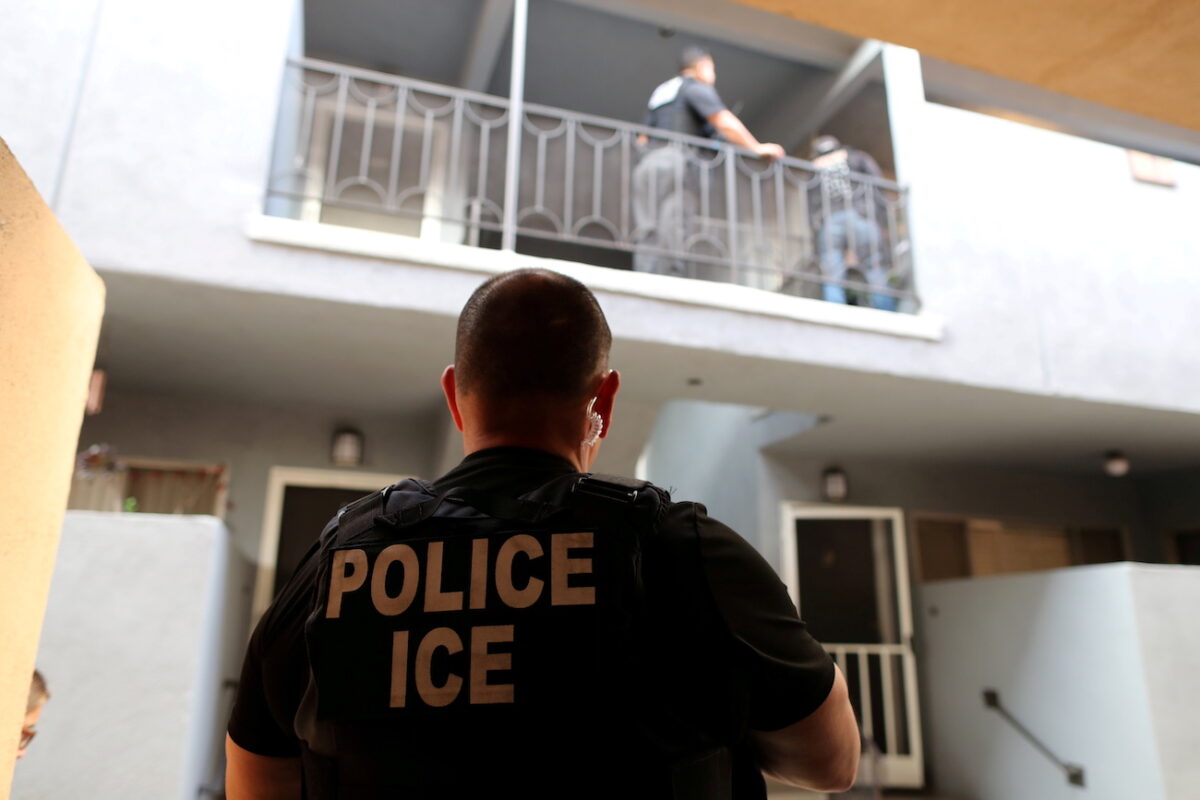 He said he supported Deferred Action for Childhood Arrivals, an executive order by former President Barack Obama that shielded such immigrants from deportation, and comprehensive immigration reform.
"Frankly, it's depressing [that people] can forget about every other thing I've said in public on this [because] of bad tweets," he said, also sharing a tweet from an activist who told people that Simmons "never called ICE" and is "a solid ally."
Austin Kocher, an assistant professor at Syracuse University who studies the U.S. immigration enforcement system, said the backtracking by Simmons from his stance in 2010 displayed Democrats' shift since then.
"Mr. Simmons's comments in 2010 would have been viewed as essentially the norm among Democrats," he said.
Simmons is going to work for Harris, who President Joe Biden asked last year to tackle the unprecedented immigration crisis.
Under Biden, the federal government recorded a record-high 1.7 million illegal immigrant apprehensions at the U.S.–Mexico border in fiscal year 2021, which ended Sept. 30. Though many illegal immigrants were deported or otherwise removed, hundreds of thousands were released into the interior of the United States, some without court dates.
Customs and Border Protection, which is in charge of immigration enforcement, has said that the record-high encounters were "driven by multiple factors: a continued long-term shift from almost all encounters being single adults from Mexico to large numbers of individuals in family units; a continued rise in encounters of unaccompanied children; and increasing migration flows from countries other than Mexico or the Northern Triangle."