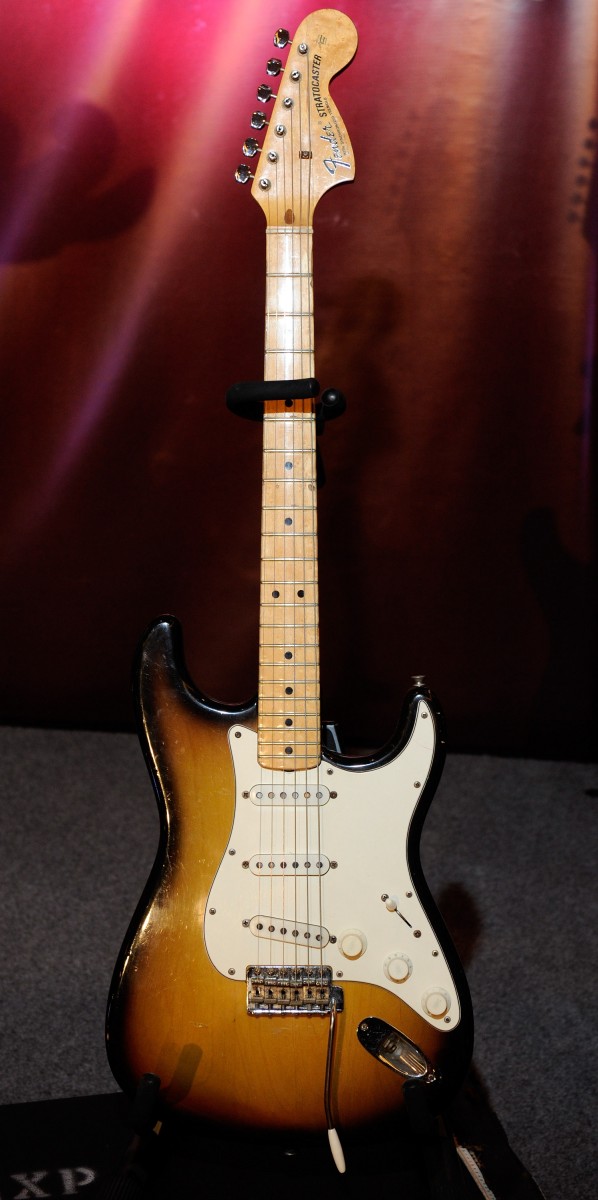 NEW YORK—Leading guitar-maker Fender Musical Instrument Corp. on Thursday made a filing with the U.S. Securities and Exchange Commission for an initial public filing (IPO) of shares.
The company was founded in 1946 by Leo Fender and has been famous for making guitars used by some of the most popular musicians over the past several decades, including Jimi Hendrix and Eric Clapton. It also pioneered the Telecaster and Stratocaster guitars in the 1950s.
Fender plans to issue shares and raise as much as $200 million. In its filing, Fender said, "The Fender brand in particular is closely associated with the birth of rock `n roll and has a strong legacy in music and in popular culture."
The company said that it is currently the United States's biggest manufacturer of electric, bass, and acoustic guitar instruments by revenues. It also makes amplifiers and other non-guitar instruments.
Currently, the Scottsdale, Arizona-based company's biggest shareholder is private equity firm Weston Presidio, which owns 43 percent of shares. Japanese distributor of Fender guitars Yamano Music Co. is the second biggest single shareholder with 14 percent ownership. Kanda Shokai Corp. is No. 3 with 13 percent ownership.
According to the filing, Fender's net sales climbed to $700 million in fiscal year 2011, from $617 million in 2010. Net income was $3.2 million last year. Sales of guitars and amplifiers make up almost 75 percent of its sales.
Proceeds from the IPO would be used to pay down debt and fund working capital. Fender will trade under the symbol "FNDR" on the Nasdaq Stock Exchange. The company did not specify timing of the share sale or anticipated target price per share.
Analysts say that China, with the world's largest population, is still a nascent market for guitars. Similar projections could be made for India, with the world's second-biggest population. The IPO could open a path in the future for the company to procure funds for expansion into emerging markets.
The company's biggest competition in the U.S. market is Gibson Guitar Corp. based in Nashville, Tenn.
The IPO market has been heating up in recent months, with several high-profile internet companies going public recently. Facebook Inc., the social-networking giant, is expected to sell shares in the second quarter of 2012.