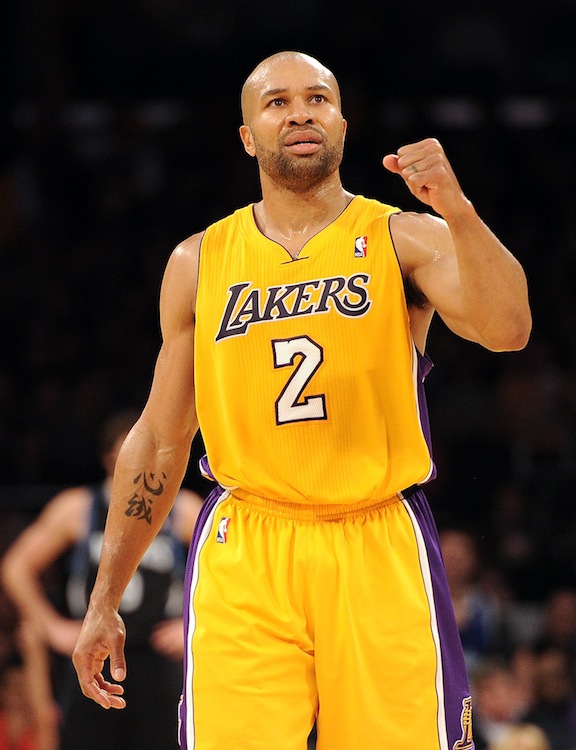 Former Laker guard Derek Fisher signed with the Oklahoma City Thunder for the remainder of the season Wednesday, according to a report on the NBA's website.
Fisher, who won five NBA titles in Los Angeles, was bought out by the Houston Rockets that acquired Fisher in a trade with the Lakers last week. The Thunder is a good bet for Fisher to get his sixth ring, as it leads the Western Conference with a 35-12 record.
"Right now, they sit on top of the Western Conference and I'm just hopeful that the things that I do, the things that I've always brought to every team I've ever played on, can be the right mix to help these guys continue to do whatever it is that they're already doing," Fisher said before the game.