Experts across the globe are warning that food prices will continue to climb and are advising consumers to brace for the possibility of empty shelves, because of the heavy toll that extreme drought conditions are taking on agriculture in 18 countries, all of which are major food producers.
Forty-two U.S. states are experiencing moderate to severe dry weather. Moreover, record-breaking hot summer temperatures coupled with extended drought in most of Europe, the United Kingdom, China, India, parts of Latin America, and the African horn countries have amplified a growing instability within the supply chain.
"That will negatively impact the production of major commodity grains in those regions, which will likely lead to an increase in food prices and have a negative impact on food security," Columbia University climate scientist Richard Seager told The Epoch Times.
The harvest forecast for 2022 is already looking grim.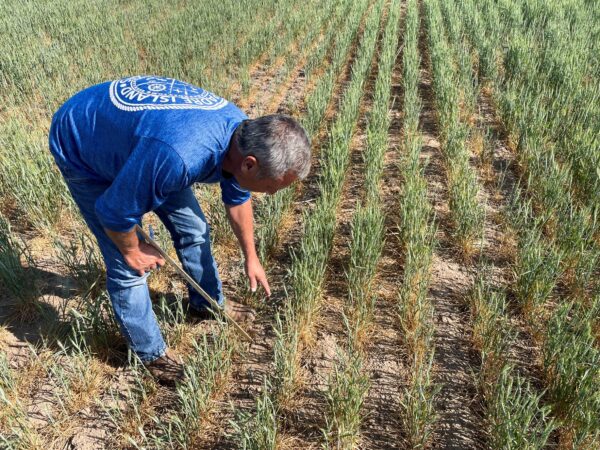 "We are already seeing large price increases from yields falling short of the U.S. Department of Agriculture's [USDA] latest August yields," Terry Reilly, senior commodity analyst for OTC Global Holdings, told The Epoch Times.
He said the next set of price increases—predicted by Aug. 22 reports from the Pro Farmer Crop Tour and the USDA—is aggravated by the unexpected drop in crop conditions for corn and soybeans released.
However, "the rally is likely not over until we see corn and soybeans pulled out of the ground," Reilly said.
A survey from 15 states within the U.S. farm belt in June revealed that 74 percent of producers claimed harvest yield reductions. In addition, those who reported tilling under crops due to prolonged dry conditions jumped to 37 percent this year, up from 24 percent in 2021.
Spikes in local feed costs linked to drought for U.S. farmers and ranchers also soared to 90 percent.
Compounding this are the anticipated reduced harvest yields coming from Europe, China, and Latin America.
France is expecting the corn harvest to be 20 percent lower than in 2021 due to record-breaking hot, dry weather.
Upwards of 75 percent of Romania is currently affected by prolonged drought. Consequently, their cereal crop will drop by an estimated 30 million tons.
In Italy, farmers are predicting a "significant reduction" in crop yields, according to one report. That will impact olive oil, risotto rice, and pasta production along with, inevitably, prices.
"Unless it rains very soon, the olive crop will be dramatically reduced," a spokesperson for Filippo Berio Olive Oils told The Grocer trade journal.
Shortages of fruits such as apricots, peaches, and pears are also expected.
Meanwhile, overly arid conditions threaten nearly half of the world's soy production in the southern cone nations of South America.
Last year, the USDA anticipated the 2021-2022 soybean crop from Brazil, Argentina, and Paraguay would set a record. However, drought derailed that plan in March.
Now, a shortfall of more than 18 million tons is expected. Brazil's soybean production is down 7 percent, Argentina is down 9 percent, and Paraguay is down 37 percent from 2021.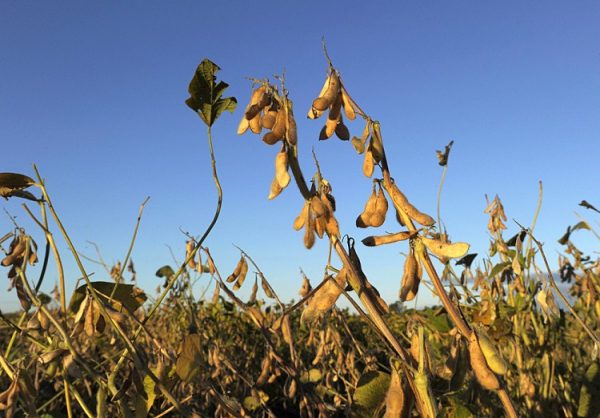 But commodities affected by drought aren't limited to fruits and grain. As the world's leading coffee producer, Brazil's plantations in the Minas Gerais region recorded an underwhelming coffee crop during the May-June harvest this year.
"This year's crop is very bad, very weak, one of the worst crops we've been harvesting in recent years," the commercial superintendent of Cooxupe—the largest cooperative and coffee exporter in Brazil—said during an event in Guaruja.
In China, multiple provinces are dealing with the compounding effect of drought and the longest sustained heatwave since 1961. Beijing officials declared a national drought emergency on Aug. 19 as the dried-up Yangtze River has already begun to impact the country's shipping industry.
China's agriculture minister Tang Renjian told Global Times that emergency steps are being taken to "ensure the autumn grain harvest." One of the methods that officials plan to employ is the cloud seeding technique, in an attempt to generate more rainfall.
India, another powerhouse agricultural producer, witnessed the driest July on record this year in the north and northeastern regions during monsoon season.
Four years of below-average rainfall have thrown farmers in the African horn nations of Ethiopia, Kenya, and Somalia into a sharp production spiral.
Seager explained that the resultant commodity price hikes from global crop shortages would take a heavy toll on the countries most dependent on food imports from the affected regions, along with those with little to no income buffer to withstand higher food prices.
"As far as global food security is concerned, it's a very worrying situation," he said.
Higher Prices for Some, Starvation for Others
"With the heat waves in the central part of the United States, people don't have an understanding yet of what that means in terms of corn yields," Doreen Stabinsky, a professor of global environmental politics at College of the Atlantic in Maine, told The Epoch Times.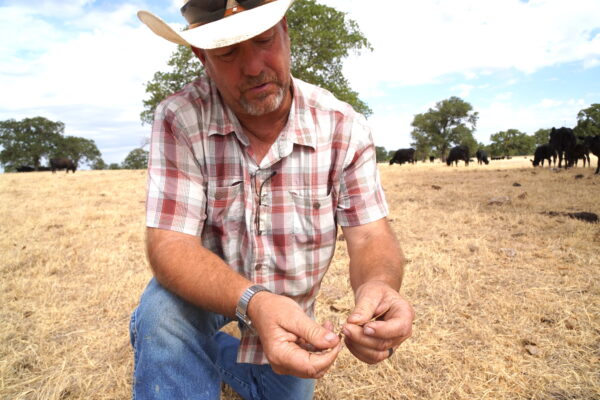 For now, people can expect higher grocery prices, shortages, and in some places, actual starvation.
Reilly says when it comes to inflation, the European Union and China's corn will likely take the worst hit, but noted that "all agriculture prices have been affected."
In places such as Africa, the consequences of drought are proving to be dire.
More than 18 million people are at risk of starvation due to crop shortages in the horn countries. Further shortfalls in grain shipments from places such as Europe and China will make an already harrowing situation much worse.
"There's drought and water, but there's also extreme heat and those all come together in terms of really being able to diminish crop yields. We have somewhat of a global agricultural system," Stabinsky said.
And the timing couldn't be worse.
Recovery from the supply chain shock of Russia's conflict in Ukraine has been slow, but reduced harvest yields from the widespread dry weather this year is creating billions in farm losses in addition to pushing food basket prices higher.
In the United States alone, grocery prices have soared more than 13 percent over the past 12 months. It represents the largest annual increase since 1979, according to the Bureau of Labor Statistics.