A group that helped start Occupy Wall Street is planning a "siege" of the White House that it says will last 50 days.
"A siege only works if it is sustained. We witnessed this—the multiplying power of a strategic occupation—nine years ago. You dig in, hold your ground, and the tension accumulates, amplifies, goes global," Adbusters said in a recent so-called tactical briefing.
The nonprofit magazine, which is entirely reader-supported, is described as being "a network of artists and activists committed to speaking truth to power around the world."
Adbusters helped organize Occupy Wall Street, an occupation of a park in New York City from Sept.–Nov. 2011.
Gathering at the White House, beginning on Sept. 17, is aimed at ousting Republican President Donald Trump, the group said on its website.
"We will not let Donald Trump steal the election!" it said, adding later that after the Nov. 3 election, activists "will be ready to reconvene at any time after that to ensure the peaceful transition of power."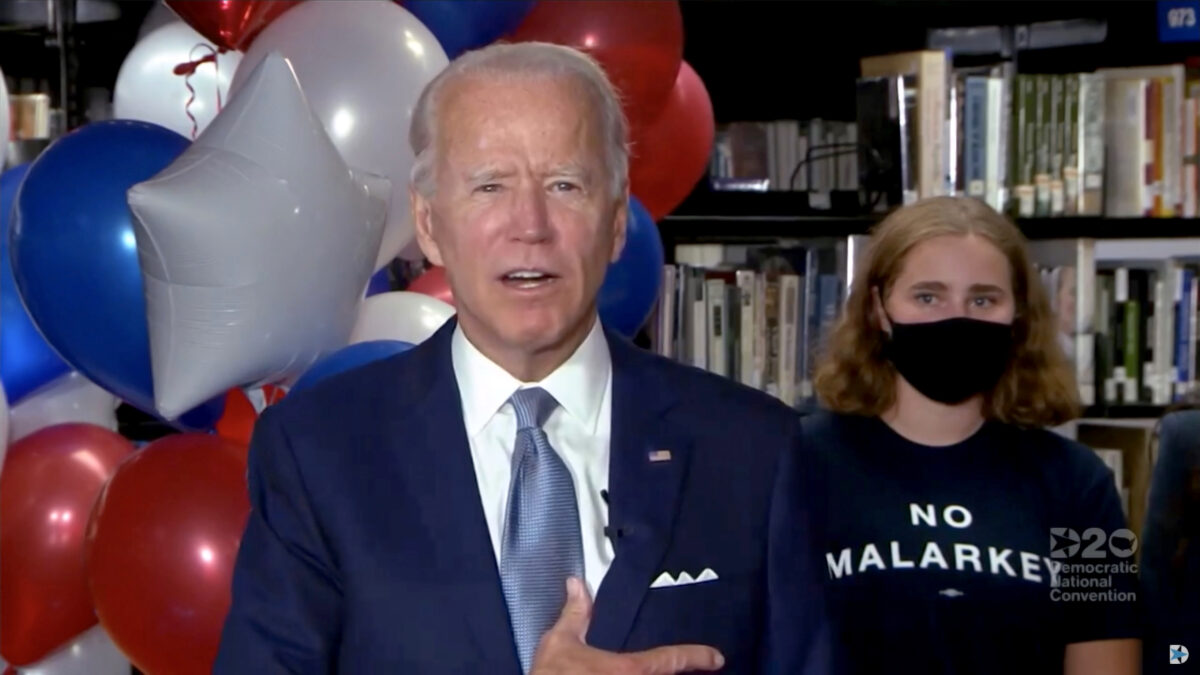 Some Democrats have floated the conspiracy theory that Trump will refuse to leave office if he loses the election to Democratic nominee Joe Biden. The Pentagon last week dismissed claims that the military would get involved as an arbiter of a potential election dispute, after several retired military officers appealed to the nation's top military officer and urged him to get ready to deploy the military to remove Trump from office by force.
"Shall we rely on William Barr to interpret the law justly, in the interest of all Americans? On the police or military to drag Trump from the White House when he loses? On the grace and civility of the alt-right hordes and white supremacists? Of course not," Adbusters wrote. That's why it's critical, they said, for people to gather in Washington, hopefully by the hundreds of thousands.
One photograph shared by the group appears to show the White House on fire. A woman is on the ground with her legs spread, invoking a female protester who appeared naked amid rioting in Portland last month. Leftwing protesters and rioters have fomented chaos in the city for nearly three months.
Kalle Lasn, editor-in-chief of Adbusters, declined an interview request.
A Secret Service spokesperson told The Epoch Times via email: "The U.S. Secret Service takes all threats to protected persons and sites seriously. As a matter of practice, we do not comment on our protective means, methods or tactics and have nothing further on this to share."