Major grocery store chains across the United States are cutting hours to allow workers to clean stores and restock amid the coronavirus pandemic.
The measures will also protect workers from the new virus, which causes a disease called COVID-19 that is deadly for some, primarily those who are older or who have underlying health conditions like heart disease.
Kroger said in a statement on Tuesday that it's cutting hours in some stores, including all shops in Georgia, Michigan, and South Carolina.
"We will continue to make decisions that allow us to operate clean, open and stocked stores to serve our customers and support our associates," it said.
Employees are "providing incredible, amazing service under very difficult circumstances," CEO Rodney McMullen said in a video message on Monday.
Kroger is the largest chain in America, with nearly 2,800 grocery stores.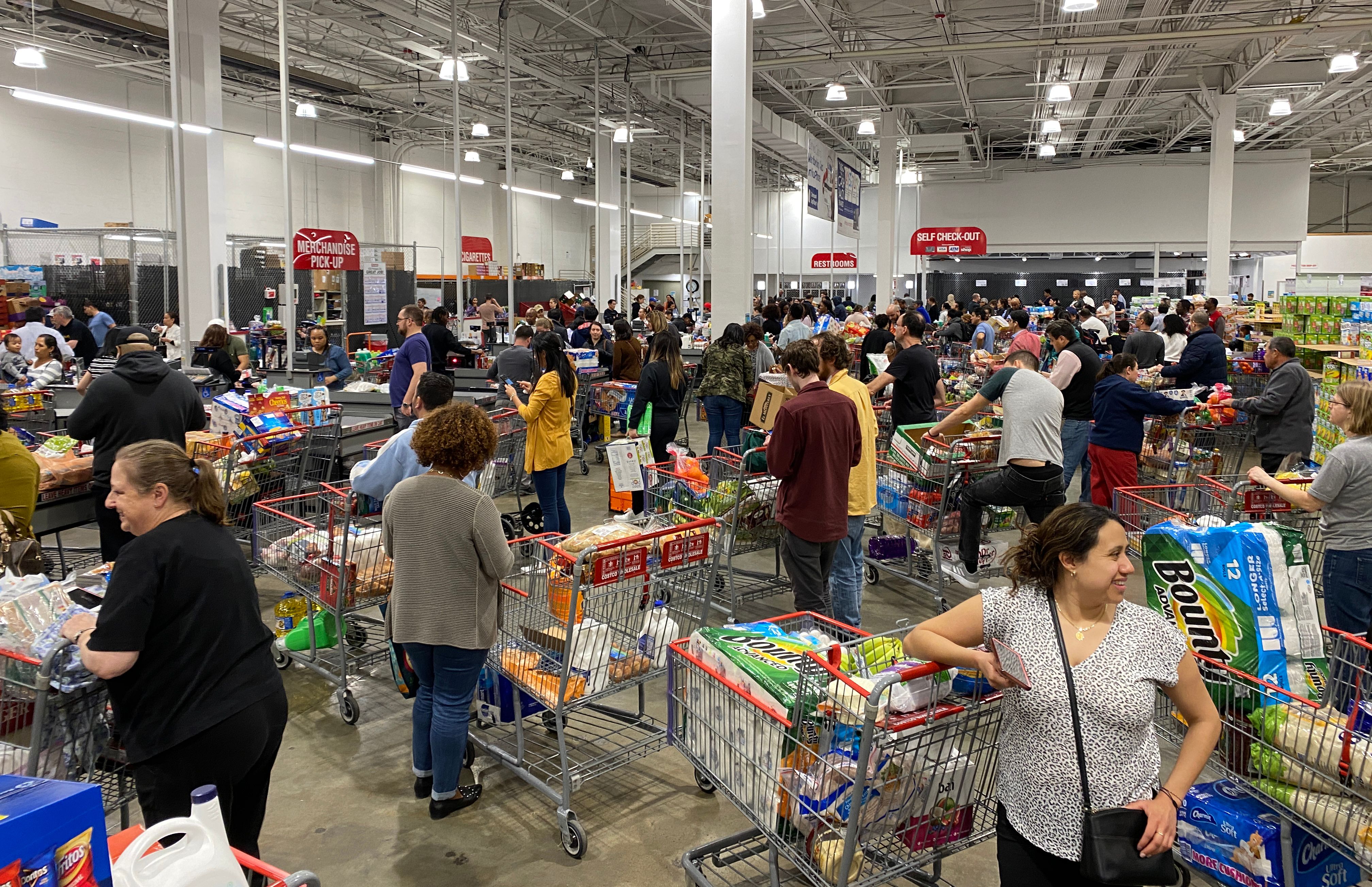 H-E-B, a Texas-based chain, said all stores will close at 8 p.m. The shorter hours will let workers "work diligently overnight to fully prepare the store for customers during the day," it said in a statement.
The chain is also scaling back its presence at large community events, encouraging workers to stay home if they don't feel well, and not allowing any employees to take business-related air-travel until further notice.
H-E-B said some items might be out of stock as certain times, encouraging customers to return later to see if the item they're looking for is back in stock.
Walmart said over the weekend that it was cutting hours at stores across the nation. The more than 4,700 locations will be open from 6 a.m. to 11 p.m. until further notice.
"This will help ensure associates are able to stock the products our customers are looking for and to perform cleaning and sanitizing," Dacona Smith, executive vice president, said in a statement.
The Giant Company started on March 14 closing all 24-hour stores at midnight and reopening them at 6 a.m. the following day.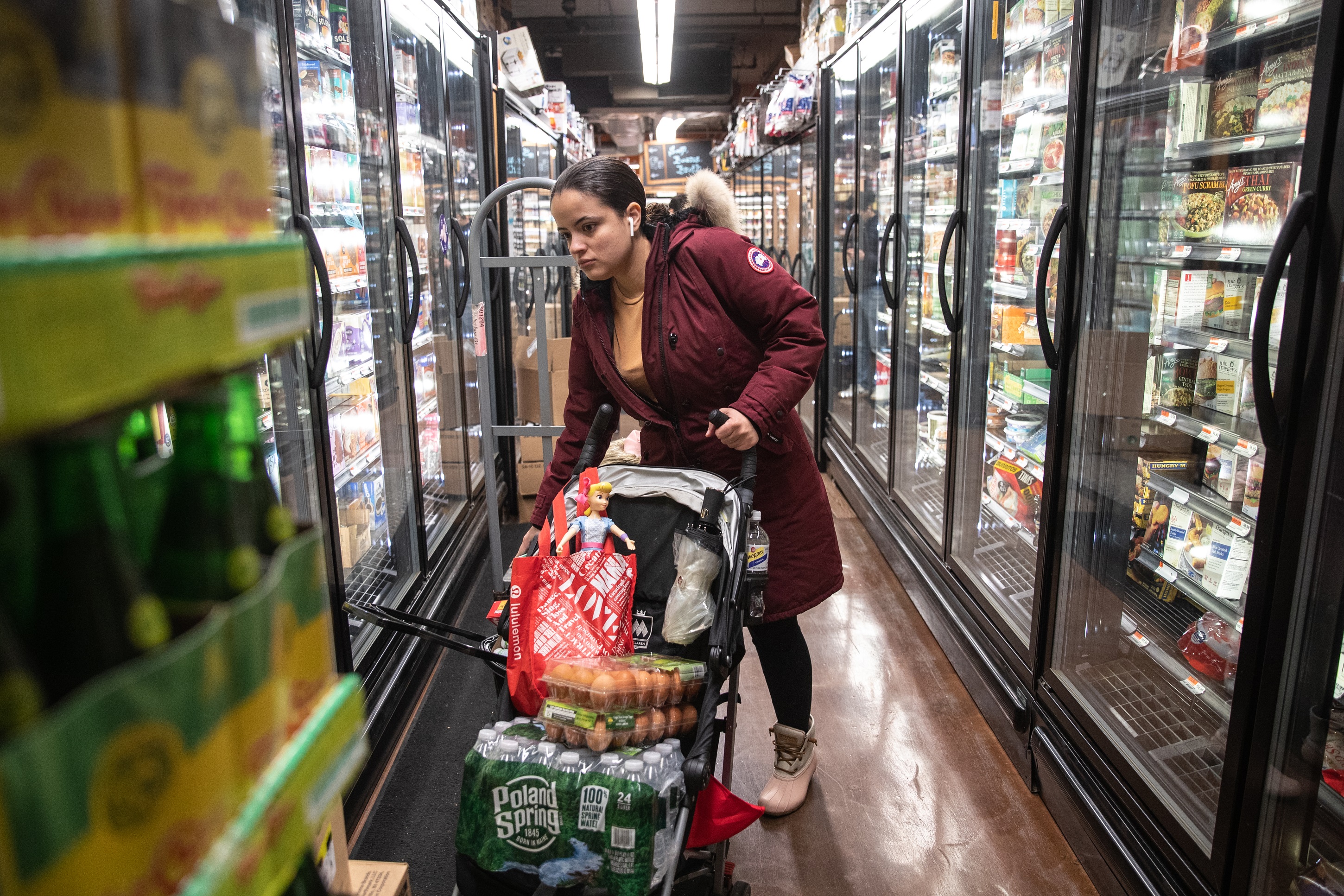 "The decision comes as part of the company's continued response to the COVID-19 pandemic and will allow store team members additional time to sanitize and restock shelves as daily deliveries arrive," it said in a statement.
Giant has stores in Pennsylvania, Maryland, Virginia, and West Virginia.
Trader Joe's, a chain with stores in multiple states, said last week that it was starting Monday to close stores at 7 p.m. each night "to support our Crew Members in taking care of one another and our customers."
Harris Teeter, a North Carolina-based chain, said last week that it would close stores at 9 p.m. each night. The change was to "focus on cleaning, replenishment, and the well-being of our valued associates."
Other chains didn't announce adjusted hours but said they're implementing other measures to try to stop the spread of COVID-19.
Publix CEO Todd Jones, in a message to customers and employees, didn't mention any adjustment in hours but said the company has put into place "a heightened disinfection response program" and suspended food demonstrations until further notice. Publix has also limited purchases of some key items.
Publix has stores in seven states, including Alabama, Florida, and Virginia.