London's Metropolitan Police are considering manslaughter charges in its investigation of the Grenfell Tower fire that claimed 79 lives on June 14.
"We will identify and investigate any criminal offence and, of course, given the deaths of so many people, we are considering manslaughter, as well as criminal offences and breaches of legislation and regulations," Detective Superintendent Fiona McCormack said on June 23.
Police determined the fire was not started deliberately—it started in a fridge freezer.
Any charges would likely have to do with fire safety violations.
The unusually fast spreading of the fire has been blamed on the building's outer insulation and aluminum cladding that wasn't sufficiently fire resistant. Investigators of the fire have conducted tests that support such an argument.
"Preliminary tests show the insulation samples collected from Grenfell Tower combusted soon after the test started," McCormack said. "The initial tests on equivalent aluminium composite tiles failed the safety tests."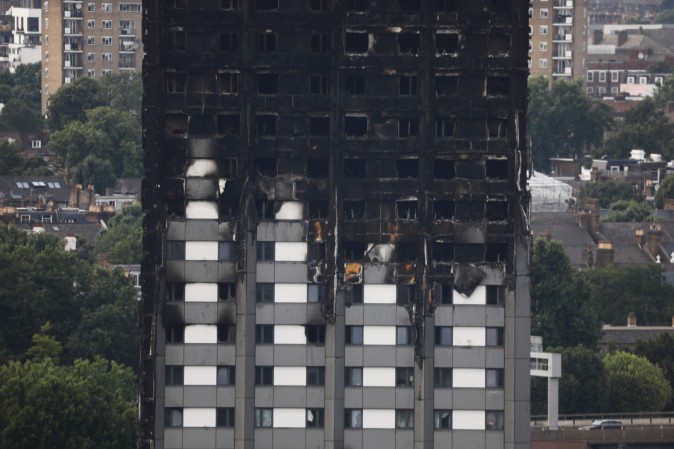 The insulation and cladding was completed last year as part of an $11 million renovation.
A Resident survey conducted prior to the renovation placed insulation low on the residents' list of priorities. Their top concern was security inside the building. The insulation was, however a top priority for the management.
"The poor insulation levels and air tightness of both the walls and the windows at Grenfell Tower result in excessive heat loss during the winter months. Addressing this issue is the primary driver behind the refurbishment," stated a 2012 Sustainability and Energy Statement on the renovation.
The renovation was estimated to improve the wall insulation by a factor of 10.
Yet, it appears the project cut corners on fire safety, not only using flammable insulation, but also constructing the cladding in a way that is likely to have created a chimney effect, rapidly spreading the fire.
McCormack said the investigation into this matter is underway.

"Whilst of course we are examining, with experts, the aluminium panelling we are also looking at the entire exterior of the building," she said. "What that means is the aluminium composite tiles, the insulation behind it, how the tiles were fixed to the building as well as how it was installed. Our tests will look at each aspect individually as well as how they how all worked together as part of the building's cladding."
The building is managed by the Kensington and Chelsea Tenant Management Organisation. The Majority of its board members are elected by and from among the residents of the near-10,000 properties it manages.
Some local residents formed a Grenfell Action Group in 2010 and have repeatedly pointed out fire safety deficiencies at Grenfell Tower, including power surges that have sometimes destroyed residents' appliances and insufficient reviews of fire extinguishers and emergency lighting.
It is not clear if any of the problems the group identified played a role in the fire.