An inactive grenade was brought to an elementary school in Pittsburgh, Pennsylvania, prompting an evacuation.
The grenade—described as a "family relic" by a TribLive reporter—was taken to West Liberty Elementary School on Thursday morning.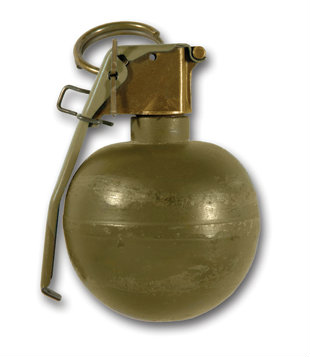 Police received a report that a student brought in the explosive device. Students and staff were evacuated as a precaution at 9:40 a.m., and the Pittsburgh police bomb squad removed the grenade, which they said was inert.
Staff and students were then taken to Pittsburgh South Brook while police investigated. South Brook and Pittsburgh Pioneer schools were placed on lockdown as a precaution.
Students were taken back to the school about an hour later.
"City Police have provided the all clear and the lockdowns in place at both Pittsburgh Pioneer and Pittsburgh South Brook have been lifted. West Liberty staff and students are currently transitioning back to the school," says a post by Pittsburgh Public Schools.
"The non-active grenade has been removed by the City's Bomb Squad. City Police are now completing a sweep of the facility with the canine as is standard procedure."