Greg Pence, the brother of Vice President Mike Pence, is projected to win a Congressional seat in Indiana in the 2018 midterm elections.
With 31 percent of the votes tallied, Pence had received 52,277, or 62 percent, the Associated Press reported at 7:44 p.m. EST.
His Democrat challenger, Jeannine Lake, had gotten just 29,254, or just under 35 percent of the votes. A third-party candidate had received around 3 percent of the votes.
Indiana's polls closed at 6 p.m. ET, the earliest in the nation along with Kentucky.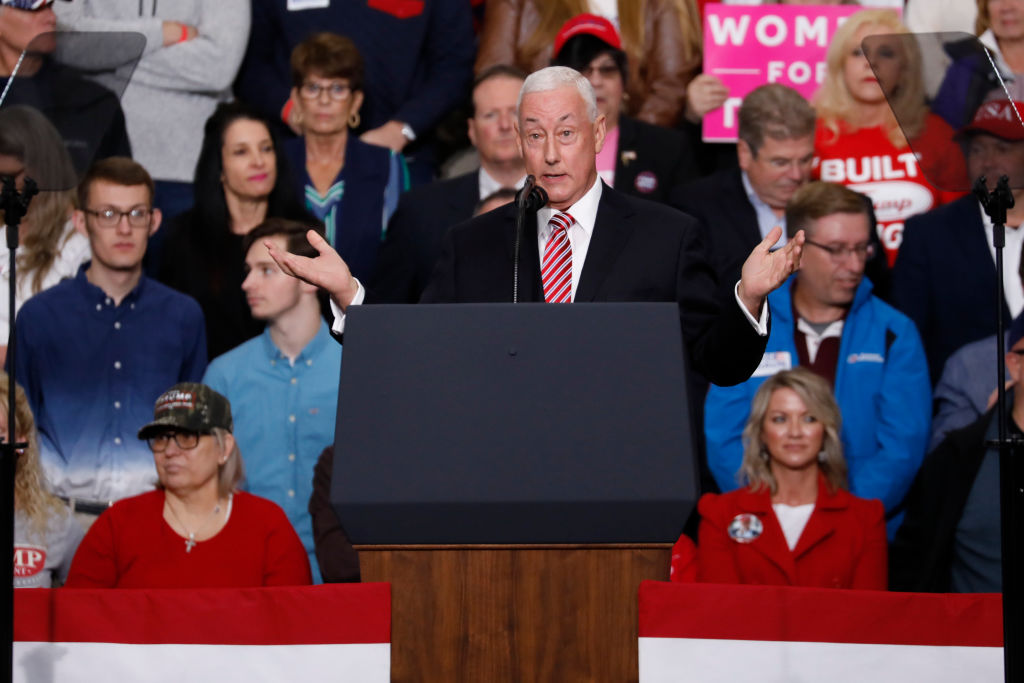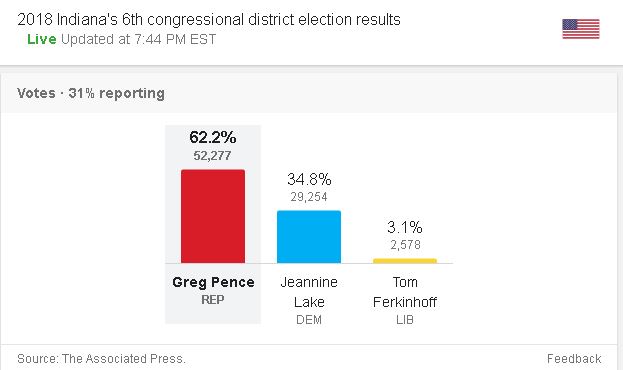 Get out and VOTE!

Incredibly proud to have the opportunity to represent the 6th District in Washington, DC. I'm Ready to Serve, Again! pic.twitter.com/W5jcw7GpNi

— Greg Pence (@GregPenceIN) November 6, 2018
Mike Pence's brother, Greg Pence, will win his brother's former congressional seat in Indiana https://t.co/BxsJvCzp2Y

— andrew kaczynski (@KFILE) November 7, 2018
CNN, among other news outlets, was also forecasting a win for Greg Pence.
According to Pence's website, he's a former U.S. Marine and current businessman.
"He is an unwavering pro-life, pro-Second Amendment, and faith-driven conservative whose roots in the Sixth District date back nearly 60 years," the website says. "Greg is a staunch supporter of the Trump-Pence agenda and will fight alongside the President to Make America Great Again. Greg Pence will ensure Indiana's Sixth District continues its strong tradition of leadership in Congress."
Pence, 61, is older than Mike Pence, 59, and one of the vice president's three brothers.
The Congressional seat, IN-06, was held by Mike Pence from 2003 through 2013 before Pence became governor of the state. Republican Luke Messer held the seat from 2013 until now.
Messer tried running for Senate in the midterms but lost in the May primary to Mike Braun.
From NTD.tv