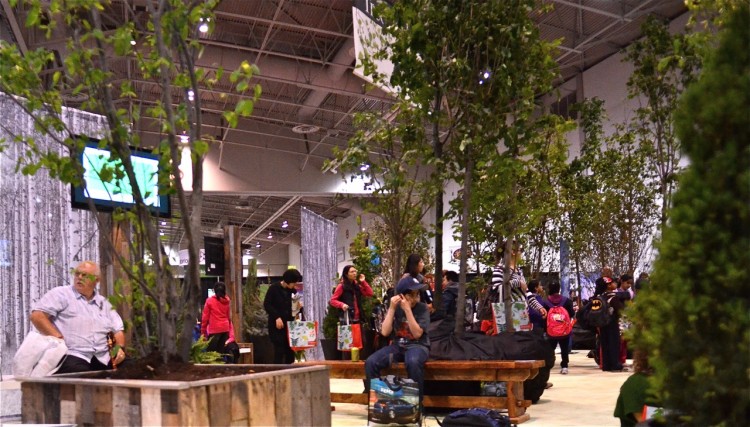 The Green Living Show has come and gone for another year, leaving its wake ideas and inspiration for actions and items to make life a little lighter on the earth.
The show was a cacophony of green ideas and idealists, with every conceivable item on hand to give the green minded something to think about or buy. Row on row in the Direct Energy Centre were crammed with everything from shampoos to shoes, electric cars, television stars, washing machines, and magazines.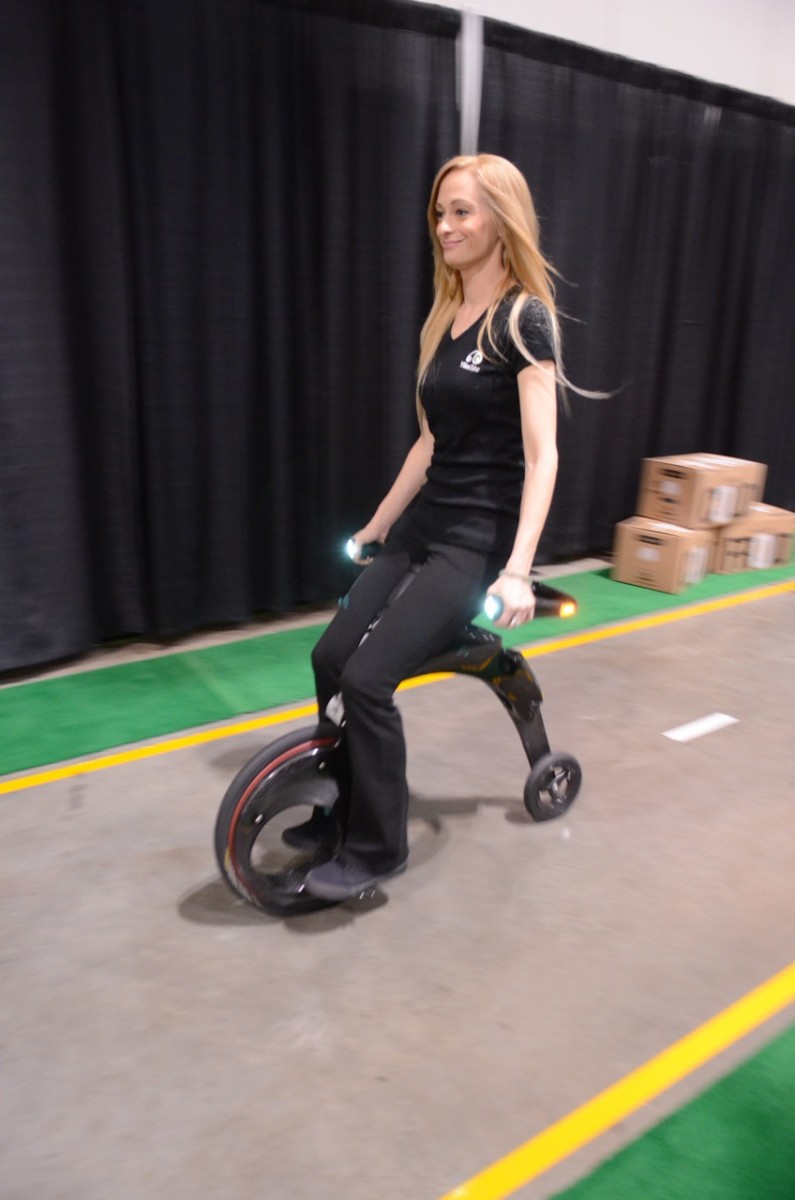 For people looking to get physical there were massage therapists and chiropractors and a yoga session while the tired could relax in Trees for Life display and temporary parks benches set under living trees.
Kids overran the show on Friday, with many schools bringing students to explore the show and its many child-friendly displays, including live bird and animal demonstrations, crafts and other activities in the Ecokids Zone.
The show included the Electric Mobility Electric Vehicle Show, with a fleet of electric vehicles ranging from buses to power-assisted scooters.
There were rows of cleaning products, food, cosmetics, and ideas for how to greenify your house ranging from rain barrels to solar panels.
Sunday featured an eco fashion show with styles good for the earth, and the image.
A section of the show was dedicated to green innovations and inventions from Ontario that included an impressive range display of items from electric bikes to a model replica of the Solar Ship, an innovative solar-powered flying machine that looks like the love child of a hang glider, blimp, and an airplane.
Many products ranged on the pricey side, but there were bargains to be had, as well the opportunity to support local entrepreneurs selling their own creations, from cleaning products to dinner ware.
This year's show ran April 13-15.