In a video deposition released Tuesday, former President Donald Trump invoked the Fifth Amendment multiple times and denounced the New York State Attorney General's probe against him as "the greatest witch hunt in the history of our country."
Trump sat for a deposition under oath on Aug. 10, 2022, with the roughly 38-minute video released by New York State Attorney General Letitia James' office on Jan. 31.
The investigation relates to a $250 million civil lawsuit filed in September 2022 by James against Trump, three of his adult children, and the Trump Organization, alleging fraudulent business practices.
During his deposition, Trump called James a "renegade and out-of-control prosecutor" who was out to score political points and denouncing the probe as a "politically motivated witch hunt" and a "vindictive and self-serving fishing expedition."
The Epoch Times has reached out to James' office with a request for comment.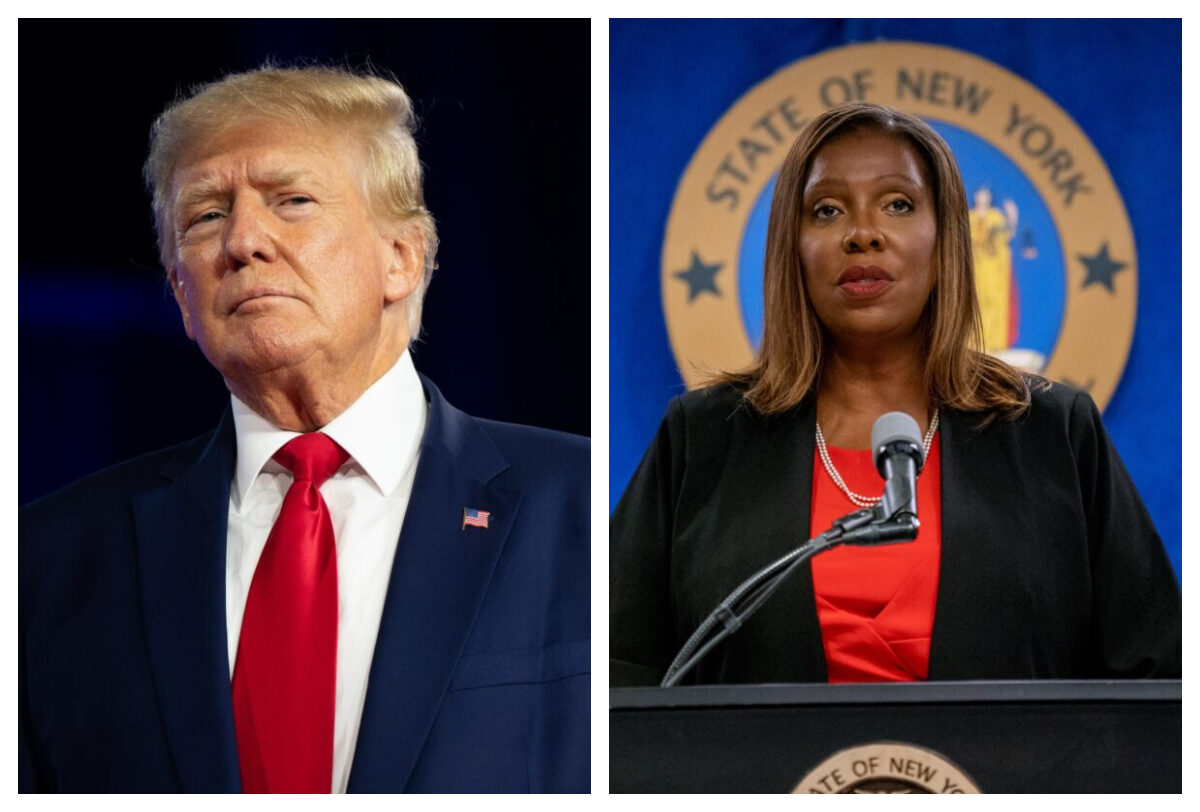 Trump said in the deposition that "there has never been another president or perhaps even another politician who has been persecuted, harassed and in every other way unfairly treated like President Donald J. Trump."
"What Letitia James has tried to do the last number of years is a disgrace to the legal system and an affront to the New York state taxpayers and a violation of the solemn rights and protections afforded by the United States Constitution," he continued, claiming that James "developed a political platform and made a career out of maliciously attacking me and my business."
Trump pleaded the Fifth Amendment repeatedly during the deposition, at one point offering a justification for staying mum.
"I once asked, 'If you're innocent, why are you taking the Fifth Amendment?' I was asking that question," Trump said, referring to himself. "Now I know the answer to that question."
"When your family, your company, and all the people in your orbit have become the targets of an unfounded, politically motivated witch hunt, supported by lawyers, prosecutors, and even the fake news media, you really have no choice. We cannot permit a renegade and out-of-control prosecutor to use this investigation as a means of advancing her political career," he added.
Trump said he would use the opportunity to plead the Fifth Amendment offered by the U.S. Constitution "to the fullest extent and defend myself against this malicious attack by this administration, this attorney general's office, and all other attacks on my family, my business, and our country."
"Anyone in my position not taking the Fifth Amendment would be a fool, an absolute fool."
In her lawsuit, James has alleged that Trump exaggerated the value of many of his properties and presented financial statements that were factually inaccurate.
The Epoch Times has reached out to Trump's spokespersons with a request for comment.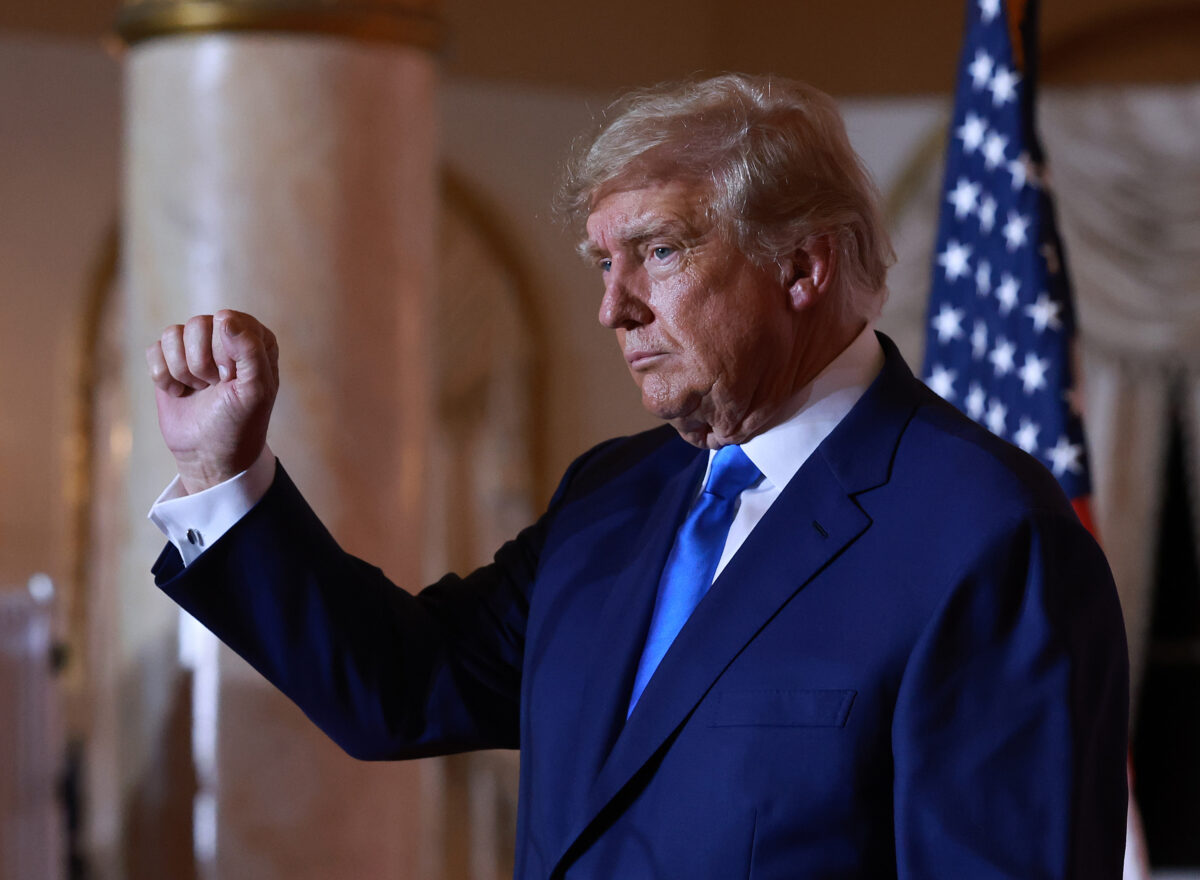 Lawsuit
James filed a civil lawsuit against Trump, The Trump Organization, Donald Trump Jr., Ivanka Trump, Eric Trump, and Donald Trump's business associates over alleged fraud on Sept. 21.
The lawsuit claims that The Trump Organization deceived insurers, lenders, and tax officials by allegedly inflating the value of his assets.
"All told, Mr. Trump, the Trump Organization, and the other Defendants, as part of a repeated pattern and common scheme, derived more than 200 false and misleading valuations of assets included in the 11 Statements covering 2011 through 2021," the lawsuit reads.
"The number of grossly inflated asset values is staggering, affecting most if not all of the real estate holdings in any given year," it states.
James's office is seeking the company to pay a fine of at least $250 million while asking for a five-year ban on The Trump Organization from engaging in real estate acquisitions in the state, as well as barring Trump and his children from serving as officers or directors of any corporation in New York.
"Trump falsely inflated his net worth by billions of dollars," James said at her Sept. 21 press conference.
At the time, a lawyer for Trump, Alina Habba, disputed James' lawsuit and described it as politically motivated.
"Today's filing is neither focused on the facts nor the law—rather, it is solely focused on advancing the Attorney General's political agenda," Habba told news outlets after the lawsuit was announced. "It is abundantly clear that the Attorney General's Office has exceeded its statutory authority by prying into transactions where absolutely no wrongdoing has taken place."
Habba said Trump is confident that "this unchecked abuse of authority" will ultimately fail and that members of his legal team "look forward to defending our client against each and every one of the Attorney General's meritless claims."
Other Developments
In a Jan. 31 letter (pdf) to the Manhattan judge overseeing the case, Arthur Engoron, an attorney representing James' office requested sanctions against Trump, his adult children, the Trump Organization, and their lawyers over their responses to her lawsuit.
That came after the defendants filed formal answers on Jan. 26, in which they denied or claimed to lack sufficient knowledge about dozens of accusations, the letter states.
In the letter, Kevin Wallace, senior enforcement counsel of the Division of Economic Justice, claimed that many responses were "demonstrably false," frivolous, or improper in some other way.
James' office argued that the Trumps should lose some of their defenses, as well as face sanctions.
"The court has already admonished defendants and their counsel for their continued invocation of meritless legal claims but exercised its discretion in not imposing such sanctions," the letter states. "It does not appear that this point was taken."
Wallace asked the court for a conference "at its earliest convenience" in order to discuss a briefing schedule.
James' case is set to go to trial in October.
The Epoch Times has reached out to Trump's spokespersons with a request for comment.
Reuters contributed to this report.