Sen. Chuck Grassley (R-Iowa) will take over being chairman of the Senate Judiciary Committee if Republicans hold the Senate in the 2020 election, current chairman Lindsey Graham (R-S.C.) said on Thursday.
Grassley, 86, was chair of the committee from 2015 until the 2018 midterms. He became the chairman of the Senate Finance Committee.
Graham, 64, assumed the chairmanship of the Senate Judiciary Committee in the 116th Congress.
Graham told Politico on Thursday that Grassley asked to become chair of the committee again after the next election.
"Love Chuck Grassley. That's the way the Senate works," Graham said. "He took the Finance Committee so I could be chairman, and he'll come back and fill out his time, and I'll come back, and somebody else will come along."
Senate Republican rules allow members to chair one committee for six years total, leading to switches. Grassley potentially has two more years under that rule as chairman of the Senate Judiciary Chairman.
Grassley confirmed to Politico that he wants to return to chair the committee and that he spoke to Graham about the request.
The change would come after an underwhelming time as chair for Graham, who has been criticized widely by some conservatives for his perceived lack of action as chair of the committee, especially amid the push to impeach President Donald Trump.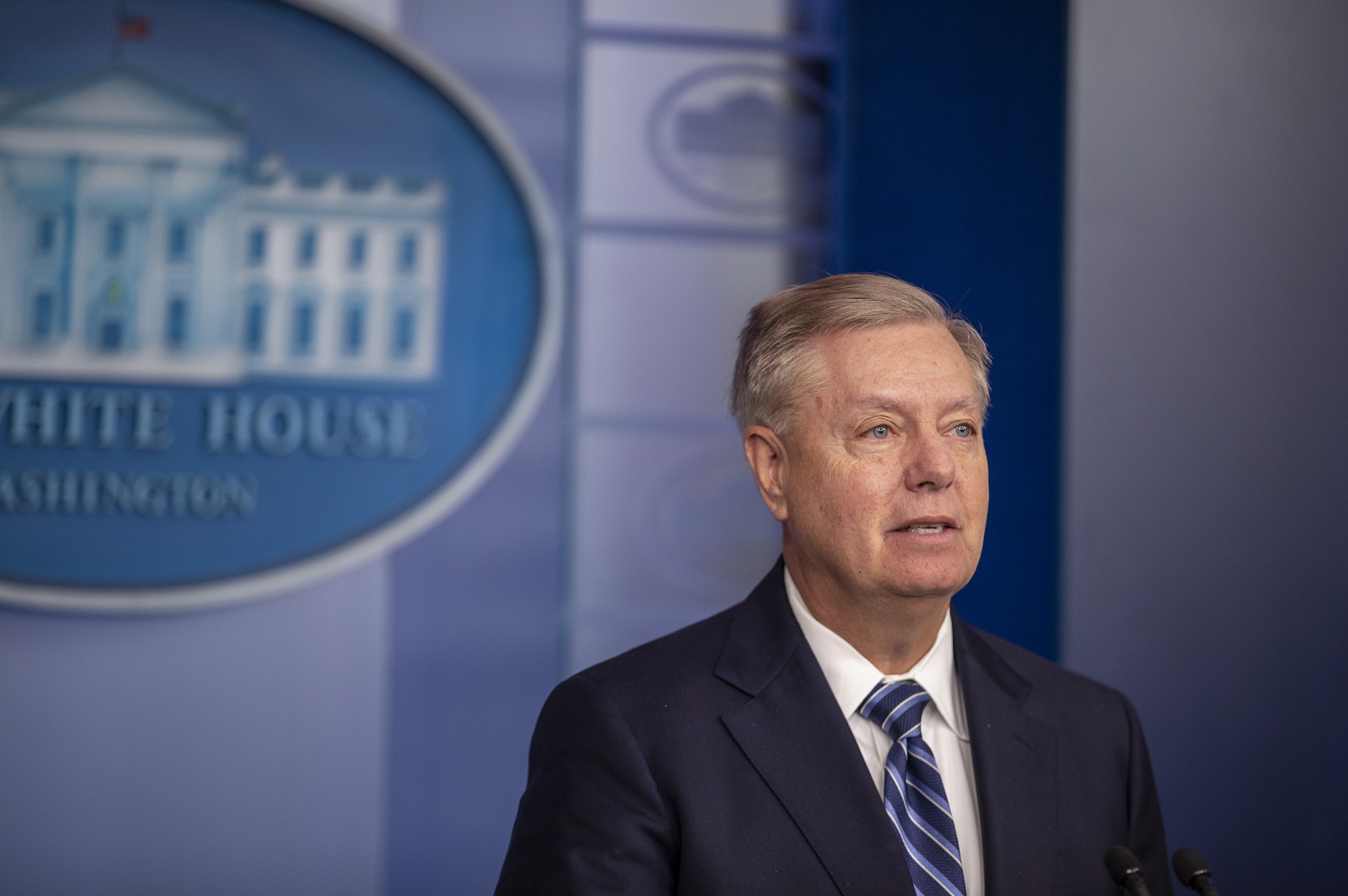 Graham, who became one of Trump's top allies after Sen. John McCain's death, has neglected to follow through on several promises surrounding the probe into the origins of the investigation into the Trump-Russia collusion theory, according to some conservatives.
"From the beginning, Graham promised to use his powers as [Senate Judiciary Committee] chairman—which are substantial—to get to the bottom of the Russia investigation: how did it start, as well as the bottom of other efforts by the American bureaucracy to control American politics," Fox News' host Tucker Carlson said on his show last week.
"That's a general promise, but Graham got more specific. He said he would find the truth with a series of actions. He would probe whether or not top DOD officials plotted a bureaucratic coup. He said he would subpoena Andrew McCabe as well as Rod Rosenstein if necessary. So far, Graham's tenure has been defined by total inaction."
Sen. Rand Paul (R-Ky.), who appeared on the show, told Carlson: "He is the chairman of a powerful committee, the Judiciary Committee. Yes, I've encouraged them publicly and privately to do this … everything the Democrats have accused President Trump of doing, you know, investigating a political rival with a foreign country, all those same questions should be asked of the Democrats: did they do that to Trump?"
The GOP currently holds a 53-47 majority in the Senate. If it maintains a majority in 2020, a Republican would chair the Senate Judiciary Committee, and every other committee; if not, a Democrat would.