Democrats are unjustified in pressing for another $250 billion in spending initiatives not directly related to the pandemic in a new emergency relief bill that Republicans insist should be limited to small-business loans, according to Sen. Chuck Grassley (R-Iowa).
Speaking to Fox News host Neil Cavuto on Saturday, Grassley said that House Speaker Nancy Pelosi (D-Calif.) and Senate Minority Leader Chuck Schumer (D-N.Y.) failed to make a convincing case for more spending on select projects.
"Schumer and Pelosi don't have a leg to stand on," Grassley said, arguing the emergency package should be limited to ensuring small businesses have uninterrupted access to loans, for which demand is quickly outstripping supply.
"It's very clear, the demand for the small business money," Grassley said. "It's going to run out on the 17th of April and Congress didn't think big enough when we appropriated that money."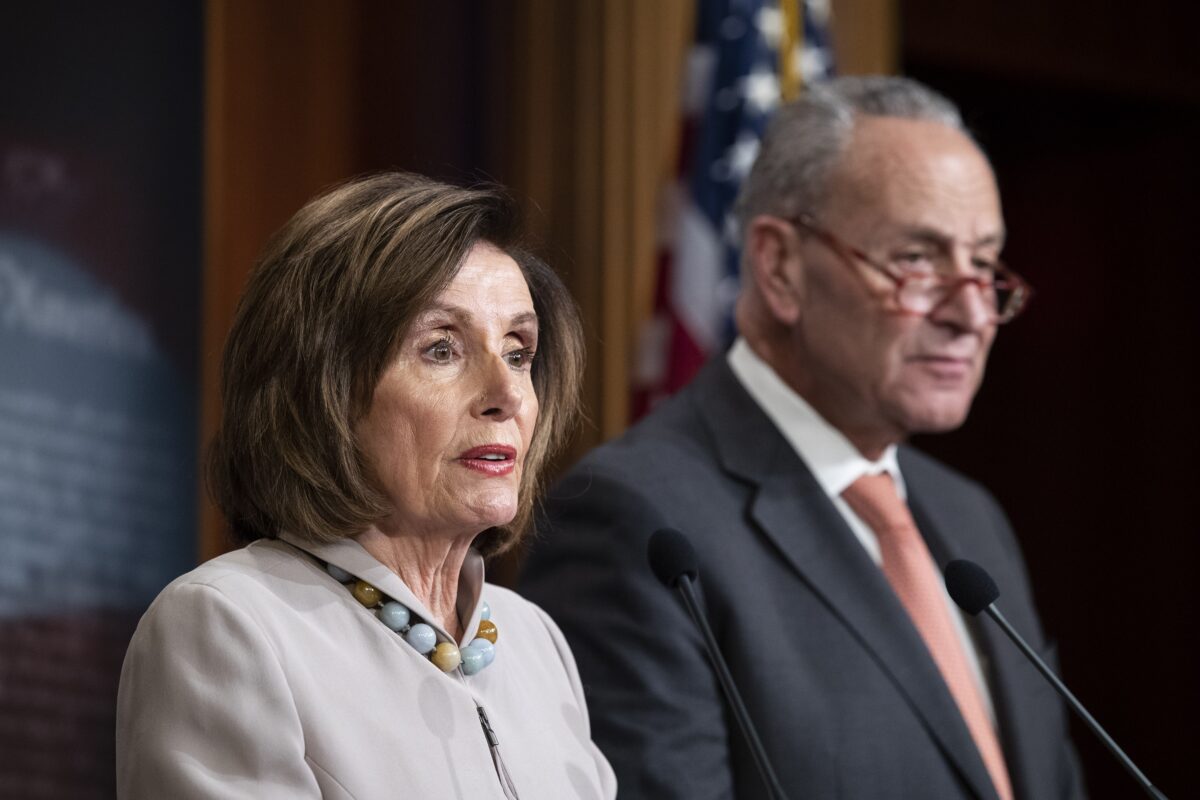 Grassley and fellow Republicans say the bill should be limited to providing an emergency cash injection to small businesses in the form of loans, forgivable if they keep people on payroll amid the pandemic.
He criticized the Democrat push to include another $250 billion in spending for things like hospitals and local governments in the new bill, which the Republicans failed to pass on Thursday.
"For sure anything that's not related to the virus and the immediate pandemic and public health issues and the unemployment and the economy, should not be thrown in," Grassley said, listing targets that would not fly with Senate Republicans.
"For example, federalizing election laws," he said. "What does that have to do with the pandemic?"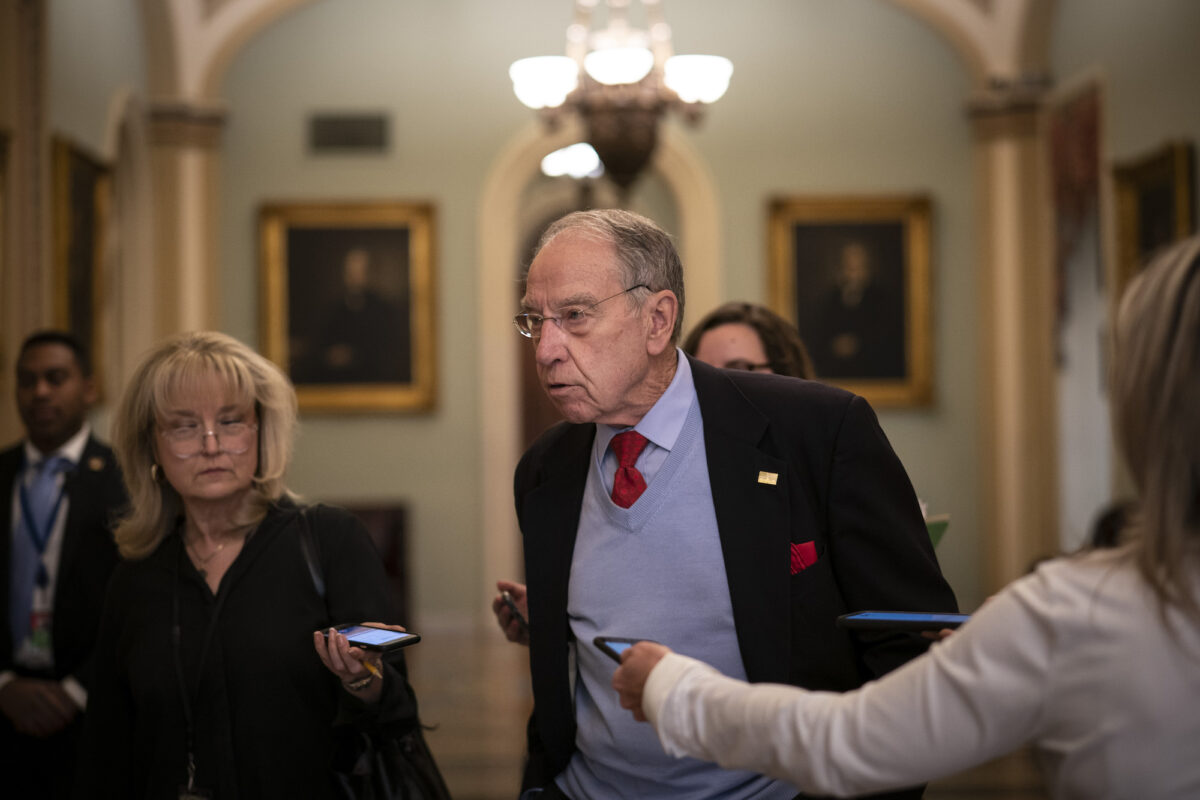 In a stark illustration of how the virus-driven economic rout has hit America's entrepreneurs, layoffs at small businesses with fewer than 49 employees jumped by 1,136 percent month-over-month, according to a recent payroll processing company report.
Pelosi and Schumer said earlier they were willing to meet the Trump administration's request for the additional $250 billion in small business relief, but called for at least another $250 billion for hospitals, state, and local governments, and food assistance.
Grassley's remarks follow comments made by President Donald Trump, who said on Friday that the emergency bill should be limited, but called for talks on a separate and bigger "phase 4" infrastructure package that would include payroll tax cuts.
"Democrats are blocking a 251 Billion Dollar funding boost for Small Businesses which will help them keep their employees," Trump tweeted Friday morning. "It should be for only that reason, with no additions. We should have a big Infrastructure Phase Four with Payroll Tax Cuts & more. Big Economic Bounceback!"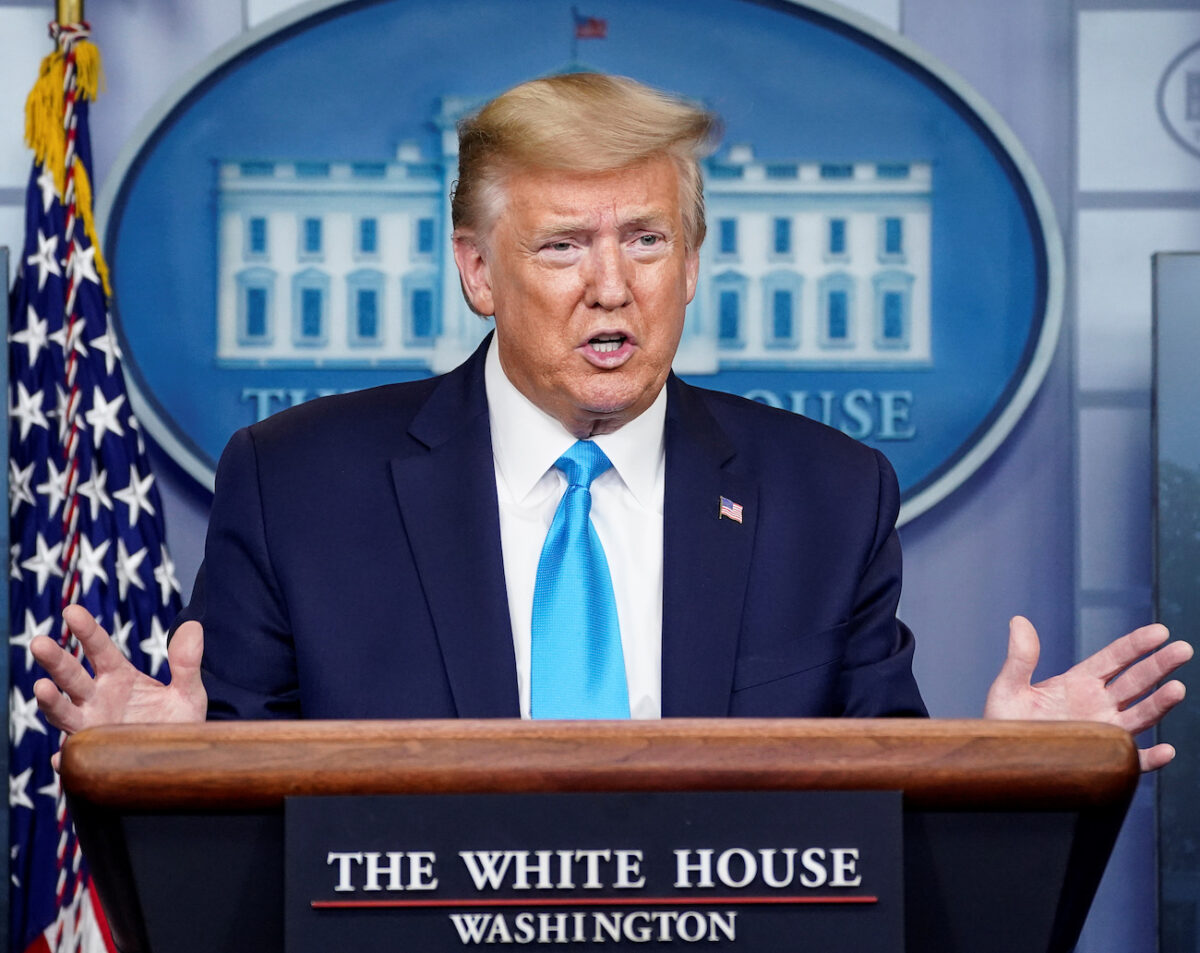 Later, at Friday's White House briefing, Trump sounded hopeful about the talks with Democrats.
"Despite what you're reading—you know, there's back and forth, but we are getting along with the Democrats. They want to see something happen. We have to help our workers. We have to help our small businesses.
"So, we have a lot of very exciting things taking place. We have tremendous plans. We have tremendous stimulus. And I think we have a chance to do really well," the president said, adding that he expects a record economic rebound in the fourth quarter of the year.
Schumer said Friday that Treasury Secretary Steven Mnuchin and congressional leaders will hold bipartisan negotiations on a new virus-response bill with the goal of reaching a deal by early next week.
Meanwhile, the number of COVID-19 fatalities in the United States surpassed 20,000 deaths on Saturday, according to official figures compiled by Johns Hopkins University.
The Chinese Communist Party (CCP) virus, commonly known as the novel coronavirus, has spread aggressively across the United States, with the Johns Hopkins tally noting over half a million confirmed infections.