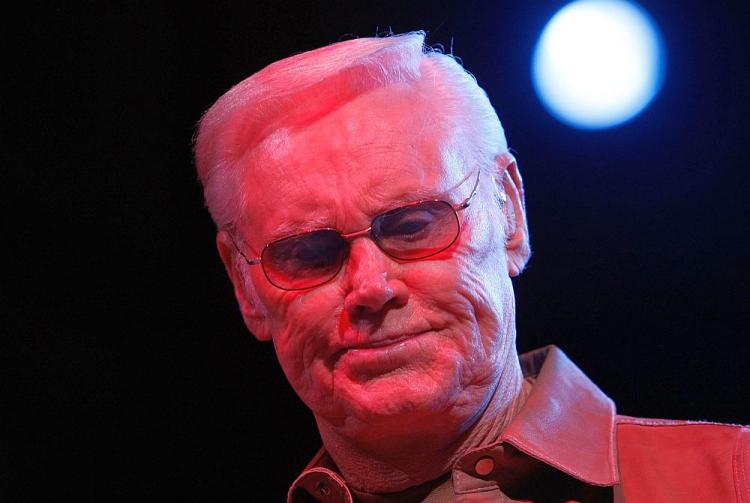 Steve Martin and Alec Baldwin to Host Oscars
Breaking from its traditional format, the Academy Awards will have co-hosts in veteran funny men Steve Martin and Alec Baldwin. Both entertainers have the diverse set of talents and quick wit often thought necessary for the challenging role.
Martin, who has hosted the awards show twice before, is currently touring in a bluegrass band. Baldwin is known for a range of acting performances from drama, comedy, and cameos. Both actors are known for their frequent guest spots on sketch comedy program "Saturday Night Live." The Oscar telecast is set for Sunday, March 7, 2010, at the Kodak Theatre in Los Angeles and will be televised live by the ABC television Network.
George Jones Favors Traditional Country Music
In a recent interview, country music legend George Jones gave his thoughts on the direction of country music today. When asked about stars like Taylor Swift and Carrie Underwood he said, "They've stolen our identity."
He went on to say, "They had to use something that was established already, and that's traditional country music. So what they need to do really, I think, is find their own title, because they're definitely not traditional country music."
Jones, who recently released a greatest hits collection through Cracker Barrel called "A Collection of My Best Recollection," also said, "It's good to know that we still do traditional country music. Alan Jackson still does it, so does George Strait. We still have it, and there's quite a few of us that are going to hope that it comes back one of these days."
Mary Stuart Masterson Delivers
Actress Mary Stuart Masterson and her husband Jeremy Davidson welcomed a baby boy on Oct. 11, according to People. The actress, who is most famous for her roles in the films "Benny and Joon" and "Fried Green Tomatoes," met her husband in 2005 during a production of "Cat on a Hot Tin Roof." They were married in 2006. Their new son is the first child for the couple.
Stars Lining Up to March on Thanksgiving
Right up there with turkey and pumpkin pie is the tradition of the Macy's Thanksgiving Day Parade. This, its 83rd year, will feature some big names marching through midtown, including appearances by Andy Williams, James Taylor, Kristen Chenoweth, Miley Cyrus, and David Archuleta. The parade kicks off at 9 a.m. on Thanksgiving morning and will air on NBC.
Hollywood A-Listers Named to Presidential Committee
President Barack Obama announced the members of his Committee on Arts and the Humanities on Monday. The panel includes actors Sarah Jessica Parker, Forest Whitaker, Edward Norton, Kerry Washington, and Alfre Woodard, cellist Yo Yo Ma, Vogue editor Anna Wintour, and architect Thom Moore, among others.
First Lady Michelle Obama is the committee's honorary chairman. The group works to "advance the White House's arts and humanities objectives by working directly with the three primary cultural agencies—National Endowment for the Arts (NEA), National Endowment for the Humanities (NEH), Institute of Museum and Library Services (IMLS)," according to the committee's Web site, www.pcah.gov.
Kate Winslet Wins Libel Suit
Actress Kate Winslet was awarded 25,000 pounds (US$41,000) in libel damages by London's High Court on Tuesday. Winslet filed suit after the Daily Mail published a piece harshly criticizing the actress, calling her "the world's most irritating actress" and suggesting she lied about her exercise regime in an interview.
"I was particularly upset to be accused of lying about my exercise regime," the actress said in a statement, "and felt that I had a responsibility to request an apology in order to demonstrate my commitment to the views that I have always expressed about body issues, including diet and exercise."
Compiled by Barbara Danza, Epoch Times Staff