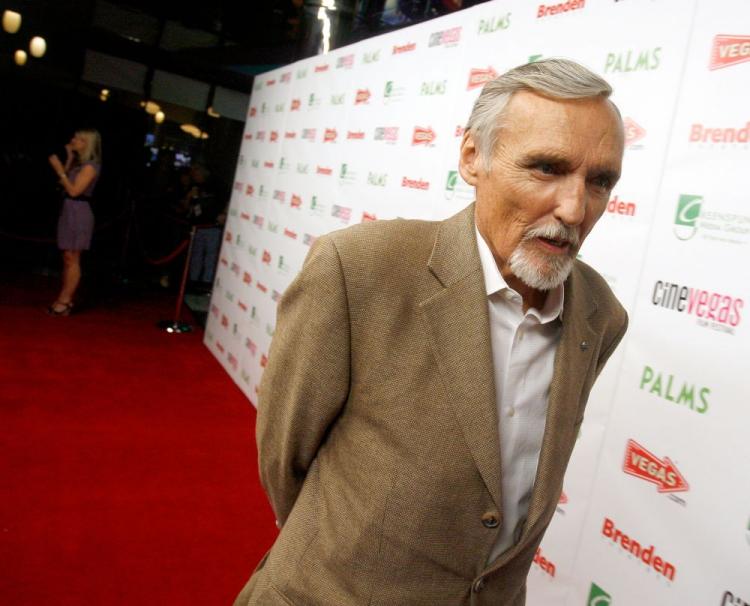 Dennis Hopper Battling Prostate Cancer
Actor Dennis Hopper is clearing his calendar to focus on his health, reports indicate. The 73-year-old has been diagnosed with prostate cancer and is undergoing treatment according to his manager Sam Maydew. "We're hoping for the best," Maydew said on Thursday. Dennis Hopper has starred in many Hollywood films, including "Easy Rider" and "Apocalypse Now" and is currently starring in "Crash" – a television series on the Starz network based on the Oscar-winning film of the same name.
Stars Support Venessa Redgrave's Charity Effort
Legendary actress Venessa Redgrave took to the stage last week in the reprisal of her role in "The Year of Magical Thinking." The benefit performance of the Broadway play took place at the Cathedral of Saint John the Divine in Manhattan before an audience of high-profile supporters. Among them were Lauren Bacall, Christine Brranaski, Mandy Patinkin, and more. The event raised more than $200,000 for the United Nations International Children's Emergency Fund (UNICEF) and the United Nationsl Relief and Works Agency (UNRWA).
Elton John Hospitalized with Flu
British musician Elton John has cancelled the remaining European shows of his Red Piano tour due to an apparently serious case of the flu. John reportedly checked into the King Edward VII Hospital in Marylebone, London over the weekend. A source close to the rocker told "Access Hollywood" on Sunday that he is "feeling much better." Upcoming American tour dates will reportedly be rescheduled.
MTV Europe Music Awards Head Back to Berlin
The 2009 MTV Europe Music Awards will not only feature the most popular international music acts of the year but also a bit of history as the show heads back to the city of its original performance – Berlin. MTV chose Berlin in celebration of the 20th anniversary of the fall of the Berlin wall. MTV International CEO Bill Roedy told the Associated Press, "This year's EMA's is unique in having the theme of unity in addition to what we normally do – celebrating and playing the music." Rock band U2 will headline a pre-show performance in front of the Brandenburg Gate. Also, scheduled to perform at Thursday's EMA's are: Leona Lewis, Beyonce, Britney Spears, Taylor Swift, Paramore, Coldplay, Shakira, Foo Fighters, and many more.

Compiled By Barbara Danza, Epoch Times Staff