A grandmother is speaking only to 7 Action News after she said her 1-year-old granddaughter was pushed into a cubby hole then bitten by another child, all while teachers who were supposed to be watching the children were out of the classroom.
The incident happened at New Beginnings Child Care and Academy on Detroit's west side. The child's grandmother said some employees aren't doing their jobs protecting children and putting others in danger.
"It was just very traumatizing to watch," Jennifer Travis said after watching surveillance video of an attack on her granddaughter.
Surveillance video on March 20 inside the child care facility shows a terrifying incident.
"We watched the video of this little girl attacking my granddaughter," Travis said.
Jennifer said her 1-year-old granddaughter Melanie was left with bite marks on her left cheek, a bump on her forehead, and a scratch on the side of her nose after she was attacked inside one of the classrooms with no supervision around.
"I'm screaming like where are the teachers," Travis said. "There's no teachers in here. How do you care about kids, how are you in this job and you just leave out."
7 Action News reporter Alan Campbell rang the doorbell at New Beginnings Child Care and Academy.
An employee inside did not open the door.
The owner of the day care, Brenda Atterberry, later contacted 7 Action News with this statement:
"My staff are certified and very caring with all of the children. Unfortunately, because of one of my staff who has been working in child care for over five years and never had any incidents, she made a poor decision, which caused harm to a child. Child care licensing was notified immediately. The staff was immediately terminated."
We looked deeper into the day care and found a previous violation filed with the Department of Licensing and Regulatory Affairs (LARA). One incident happened last July when a child was given peanut butter, even though records at the day care showed the child had a peanut allergy.
"I think that it needs to be closed," Travis said. "I think the owner doesn't need to run day cares."
Jennifer said she's concerned about other children still in the day care. She doesn't want what happened to her granddaughter to happen to other children.
"My grandson, he had a scratch one day, it's no big deal, it happens with kids–but not to this extent," Travis said.
A police report was also filed. As for 1-year-old Melanie, the family said they're keeping her home while they look for another day care.
YouTube Star Arrested for Allegedly Abusing 7 Adoptive Children
A YouTube star who is known for making videos featuring her seven adopted children has been arrested for allegedly physically, mentally, and sexually abusing the children, police say.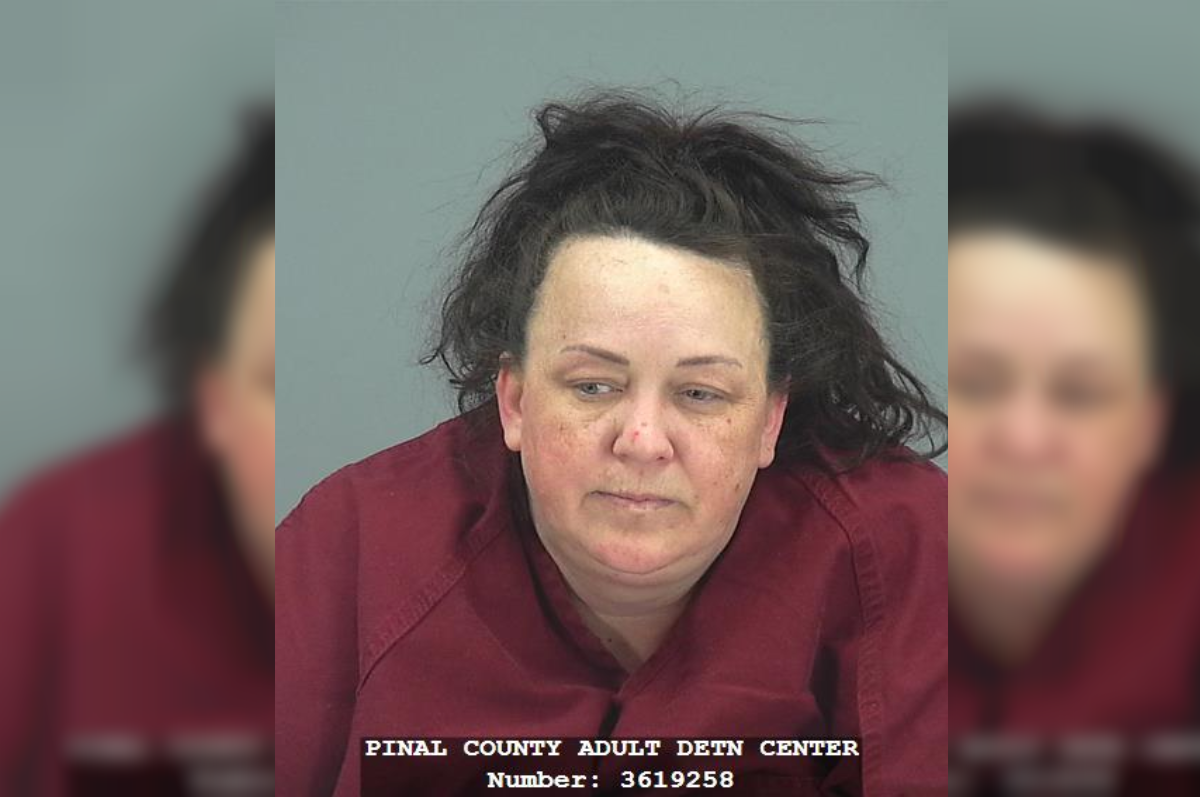 Machelle Hackney, who runs the YouTube channel "Fantastic Adventures" that has accumulated over 250 million views since 2012, was arrested on March 15 after officers from the Maricopa Police Department conducted a welfare check at her home in Maricopa, Arizona, according to a complaint filed, reported ABC News.
Hackney, 48, has been charged with two counts of child molestation, seven counts of child abuse, five counts of unlawful imprisonment, and five counts of child neglect.
According to court documents in Pinal County Superior Court, the welfare check occurred after Hackney's biological daughter told officers that her younger adoptive sister said she was being abused by Hackney.
Along with Hackney, her two adults sons Logan and Ryan Hackney were also taken into custody on March 15. They have both been charged with seven counts each of failing to report child abuse.
When officers arrived at Hackney's residence on March 13, they found seven children "who appeared to be malnourished, due to their pale complexion, dark rings under their eyes, underweight, and they stated they were thirsty and hungry," reported ABC News. Police spoke with several children. One of them appeared "too scared to answer any questions."
The children accused Hackney of locking them in a closet for days at a time without water. One of the children was made to wear a pull-up diaper and was not allowed to use the bathroom. Moreover, the children were allegedly pepper sprayed, spanked, and forced to take ice baths. If they resisted they were punished.
Police said the children told them they were taken out of school and allegedly forced to participate in their mother's YouTube series, claiming that they had not been in school for years. They would also be punished if they forgot their lines or did not follow instructions. One of the children said he "was in the green screen room most of his life," the news station reported.
All seven children have been removed from Hackney's care by the Department of Child Services.
The CNN Wire and Epoch Times reporter Janita Kan contributed to this report.