The grandfather of Jake Patterson, the 21-year-old Wisconsin man accused of kidnapping 13-year-old Jayme Closs after killing her parents, said the family of the alleged kidnapper had no idea what had happened.
"Nobody had any clues up until this thing happened," Jim Moyer told ABC following Closs's escape from captivity on Jan. 10.
"Nobody will ever know what went on in his mind," said Moyer. "I can't fathom anything in his life that could change him so drastically. It has to be some kind of a twist in the mindset."
He said his grandson was a "nice boy, polite," who was "shy and quiet" and prioritized computer games over social interactions.
Moyer first heard that his grandson was accused of kidnapping and imprisoning the girl via a phone call from his daughter. He said the family was shocked.
"We are absolutely heartbroken," Moyer said. "It's wrenching to deal with."
They initially hoped it was a case of mistaken identity, but Patterson confessed to killing James and Denise Closs on Oct. 15, 2018, before kidnapping Jayme and holding her in his cabin in Gordon until she escaped.
Patrick Patterson, the man's father, said that he was passing along a note to the Closs family when he was spotted at the Barron County Justice Center on Tuesday.
"All I care about right now is Jayme's family. I want to get them a note," Patterson told CNN, declining to provide more details about the letter.
Patterson was in the courtroom on Monday when his son was arraigned. Jake Patterson attended via video conference and was formally charged with two counts of murder and one count of kidnapping. His father wept with his head buried in the shoulder of a relative sitting next to him, while Closs's family stayed calm, embracing each other on the other side of the courtroom.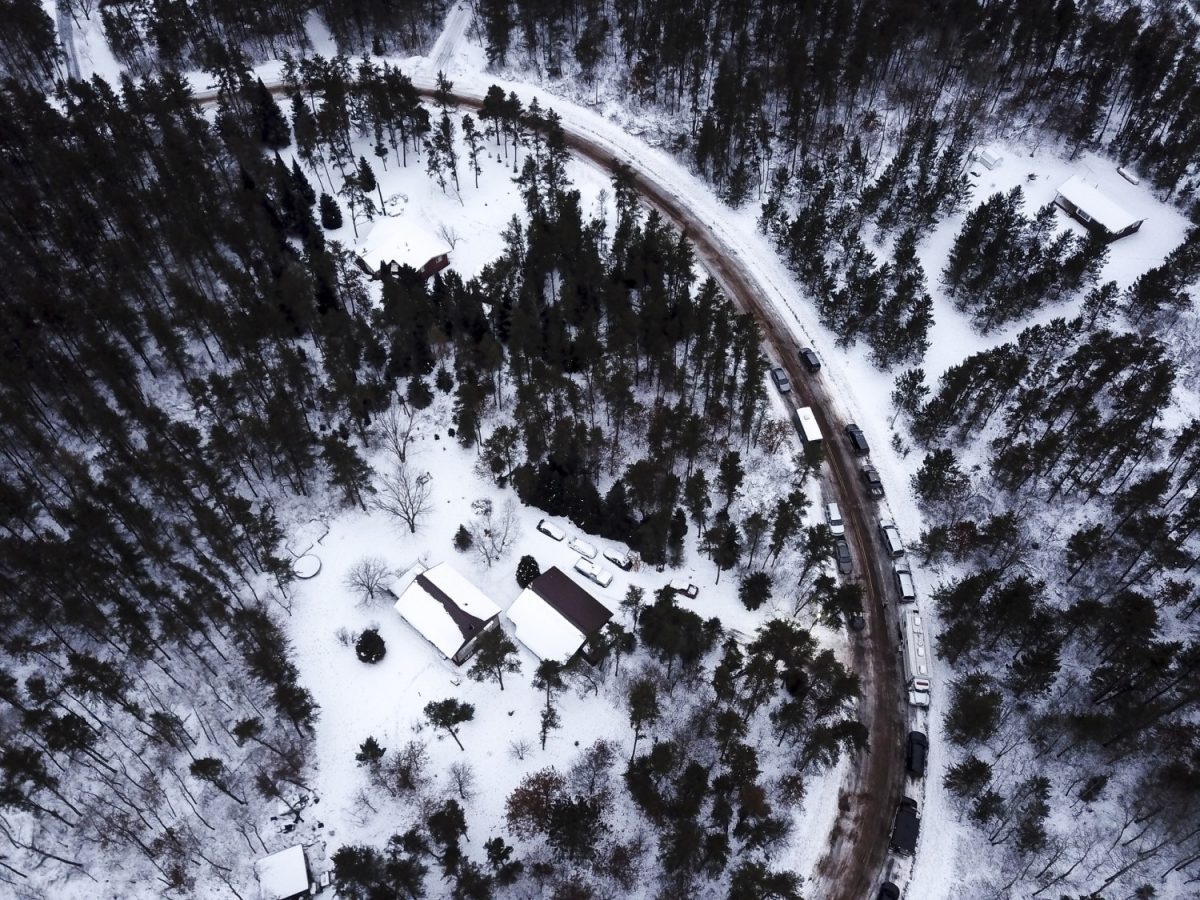 Patterson Chose to Kidnap Closs
Patterson said that he chose to kidnap Closs after spotting her boarding a school bus.
In October, Patterson worked for two days at a cheese factory in Barron that was also the workplace of James and Denise Closs, parents to Jayme.
He told authorities, according to the criminal complaint, which was published by the Green Bay Press-Gazette, that he spotted the girl when he stopped behind a school bus in Barron County and watched her board the vehicle.
"The defendant stated he had no idea who she was nor did he know who lived at the house or how many people lived at the house," the complaint read. "The defendant stated, when he saw (Jayme), he knew that was the girl he was going to take."
He drove to the house twice with the intention of grabbing Jayme but was stymied each time. The third time, he shot through the front door, killing James Closs, and found Denise and Jayme Closs in the bathroom. He shot Denise Closs and restrained Jayme, throwing her into his trunk.

Patterson drove her about an hour's drive away to the cabin in Gordon and told Closs that "nobody was to know she was there or bad things would happen to her." When friends or family members visited him in the coming months, he would hide her under his bed and block her in with stacked totes and laundry bins with weights holding them in place.
Closs finally escaped on Thursday after Patterson once again made her get under his bed and informed her he was going to be gone five or six hours.
She waited until he left then pushed some bins away, crawled out, put on a pair of his shoes, and fled the house.
Police officers found him a short time later driving around the area and arrested him based on the description conveyed to them by the girl. "I know what this is about," he told officers. "I did it."
From NTD News