LOS ANGELES—Pop star Ariana Grande will host a star-studded benefit concert in Manchester, England, on Sunday for the victims of the suicide bombing at her May 22 concert there, her record company announced on Tuesday.
Pop stars Justin Bieber, Katy Perry, Miley Cyrus, and British bands Take That and Coldplay will also perform at the June 4 concert, organizers said in a statement.
American singers Pharrell Williams, Usher and One Direction singer Niall Horan will also perform.
Last week's suicide bombing, which killed 22 people, took place moment after Grande finished a concert in Manchester. All proceeds from the concert will go to the We Love Manchester Emergency Fund which was set up by the Manchester City Council in partnership with the British Red Cross.
Grande, 23, is offering free tickets to the charity concert to all of those who were at her Manchester show on May 22.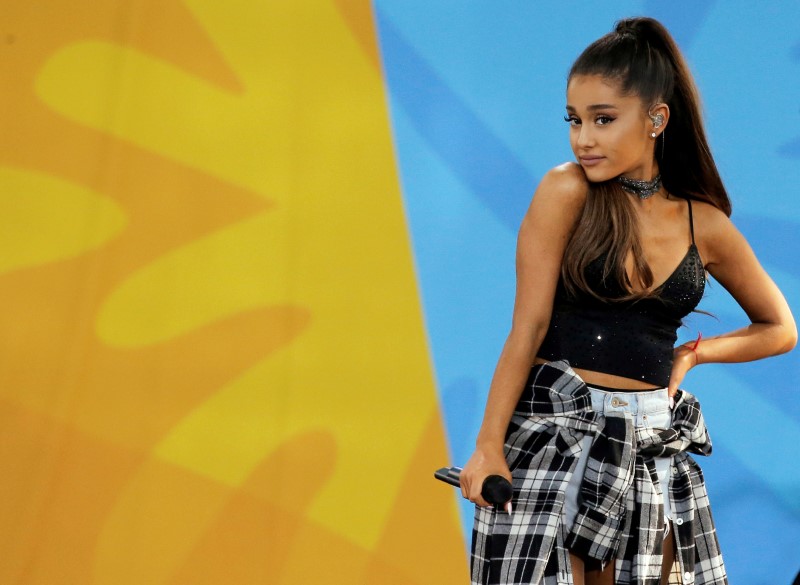 The suicide bombing injured more than 100, many of them members of Grande's large, young female fan base. Grande was unharmed but she later canceled several concerts scheduled in London and Europe through June 5.
Sunday's show will take place at Manchester's Old Trafford cricket ground and will be broadcast live by BBC television and radio, Tuesday's statement said.
Grande said in an open letter on her social media accounts last week that "There is nothing I or anyone can do to take away the pain you (her fans) are feeling or to make this better. However, I extend my hand and heart and everything I possibly can give to you and yours, should you want or need my help in any way."
"We will not quit or operate in fear. We won't let this divide us. We won't let hate win," she added.
Tickets for Sunday's concert will go on sale on Thursday.