Google's dominance of the multibillion-dollar online advertising space is now under scrutiny by Australia's competition watchdog, opening a new front in its battle to regulate the tech giant.
The Australian Competition Consumer Commission's (ACCC) released the report (pdf) amid an ongoing effort to implement the News Media Bargaining Code, which will compel Google and Facebook to pay news media companies for displaying their content.
The ACCC interim report estimates that Google controls 50 to 100 percent of the supply chains (depending on the service) that underpins the AU$3.4 billion digital advertising (excluding classifieds and search) market in the country.
"Advertising technology, or ad tech, has significantly transformed the way that advertising is delivered to consumers online," ACCC Chair Rod Sims said in a statement.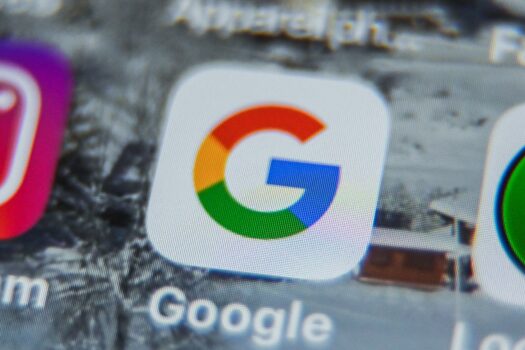 "But there is a real lack of competition, choice and transparency in this industry. These issues add to the cost of advertising for businesses, which will ultimately impact the prices paid by consumers," he said.
"Google's significant presence across the whole ad tech supply chain, combined with its significant data advantage, means Google is likely to have the ability and the incentive to preference its own ad tech businesses in ways that affect competition," he added.
What Determines The Ads You See Online?
Typically, when you load a website on your computer or smartphone, the split second before the website is loaded, a series of mini transactions occur to decide what sort of ad will appear on the site.
The ads can include images or videos, and they can appear either next to the content you are reading, or they can be inserted in a video you are watching.
This entire process is the "supply chain" the ACCC is examining.
The supply chain includes four different services: advertising ad servers; demand-side platforms; supply-side platforms; and publisher ad servers.
Different companies, big and small, will provide each service.
However, the ACCC believes that Google has expanded its control of the supply chain through acquisitions and development of its own ad tech.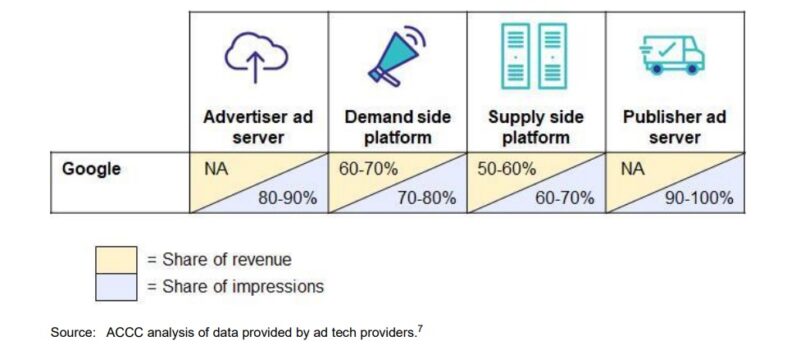 "During this inquiry, we have heard concerns from parties about potential conflicts of interest from Google's various roles in this industry," Sims said.
"This includes Google very often acting on behalf of both publishers and advertisers for the same ad sale across the ad tech supply chain, while also selling its own ad inventory," he added.
In fact, all ads appearing on major video-sharing website YouTube are sold exclusively through a Google-owned supply chain.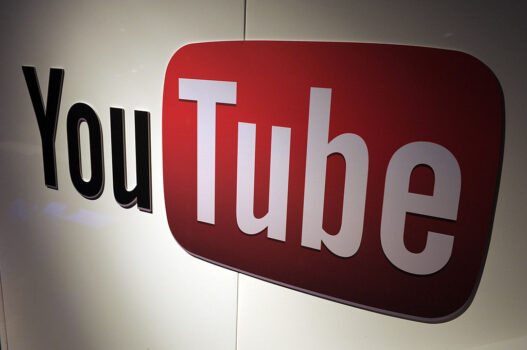 Supply Chain Control Means Poorer Outcomes for Users and Businesses
Small business owners or major companies wishing to advertise online, will generally opt to use Google ad tech due to the broader reach and integration with other services it owns.
The ACCC has outlined additional concerns that Google's supply chain dominance has allowed it to accumulate an unrivalled amount of personal user data. While for outsiders, there is little transparency on how the supply chain decides which ads are displayed for web users.
The competition watchdog is seeking public feedback on a range of proposals including stricter laws to manage conflict of interest; making data portable between companies; or mandating the breakup of datasets, making it easier for smaller competitors to enter the market.
The Epoch Times reached out to Google Australia for comment but did not receive a response in time for publication.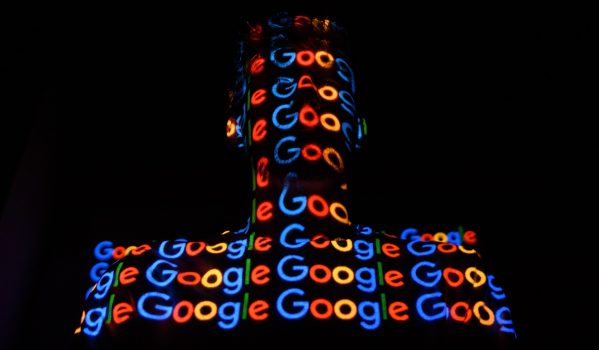 Dr. Rob Nicholls, associate professor at the University of New South Wales and competition law expert, said it was important the ad tech market was not dominated by one major player, as this would lead to poorer outcomes for users.
"The key issue to consumers is that advertising costs are recovered in selling prices. If ad tech is inefficient, then you and I are paying for that inefficiency," he told The Epoch Times.
"A regulatory arrangement that provides greater transparency will improve efficiency and is likely to lead to a higher level of confidence in the value for money of Google and Facebook as ad tech platforms," he said.
Ongoing Battles Down Under to Regulate Big Tech
The latest inquiry follows in the footstep of the Digital Platforms Inquiry, also spearheaded by the ACCC.
The inquiry examined the market power of Google and Facebook in respect of the news media industry, resulting in the introduction of the News Media Bargaining Code. The Media Code will regulate how the tech giants pay news companies for displaying their content.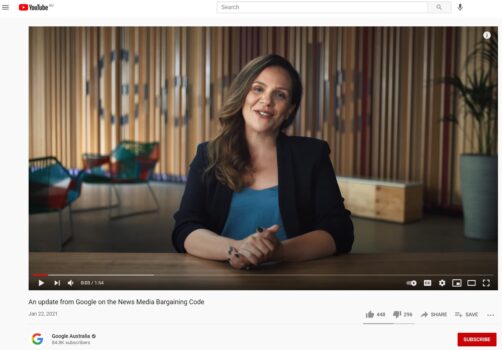 For years, the tech giants have generated large amounts of web traffic and engagement from displaying news content at no cost. In turn, they monetised the traffic by selling advertising.
In 2019, Google generated AU$4.3 billion of its total $4.8 billion Australian revenue from selling advertising services.
However, Google and Facebook have remained defiant in the face of the new laws with Google running a months-long public campaign criticising the Media Code.
Last week, the company went a step further. It said it was prepared to remove Google Search entirely from the country, prompting a sharp rebuke from Australian parliamentarians and government ministers.