Google on Friday pulled its trump card against the Australian government's news media payment code, threatening to cut its search engine service from the country.
Appearing at a Senate hearing, Google Australia's Managing Director Mel Silva said: "If this version of the code were to become law, it would give us no real choice but to stop making Google Search available in Australia."
"Now that would be a bad outcome for us, but also for the Australian people, media diversity, and the small businesses who use our products every day," she said.
"It's not a threat. It's a reality," she added.
After the hearing, Google published a video of Silva on YouTube, standing by the search giant's earlier claims that the government's News Media Bargaining Code would "break the way search engines work" and that Australians would no longer enjoy a "free and open web."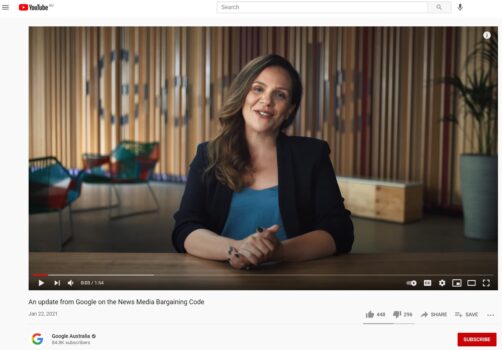 Prime Minister Scott Morrison refuted Silva saying: "Australia makes our rules for things you can do in Australia."
"That's done in our parliament. It's done by our government. We don't respond to threats," he told reporters in Brisbane.
The heads of Google, Facebook, and news publishers appeared at a hearing before the Economics Legislation Committee to answer questions around the impending Media Code that will mandate how the tech giants compensate news companies for displaying content.
Facebook's Australian Public Policy Vice-President Simon Milner stood by earlier statements that the social media company would remove news from user feeds.
"We clearly have been doing some work to figure out what that (would look like)," he said.
"I can reassure the committee though this is not to mean that Facebook would no longer be available to the millions of people in Australia who love Facebook," he said.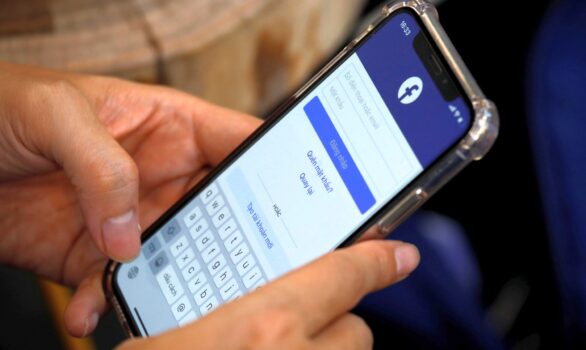 "The great majority of people who are using Facebook would continue to do so, but we would no longer be able to provide news as part of the Facebook product," he added.
The presiding senators were scathing.
Greens Senator Sarah Hanson-Young accused Google of taking a "my way or the highway" approach.
"That's a hell of a threat," she told Silva.
Independent Senator Rex Patrick likened Google and Facebook's response to the Chinese Communist Party's (CCP) threats against Australia for calling for an inquiry into the origins of COVID-19.
"The Chinese response to that was to threaten our market, to threaten our trade," he told Silva.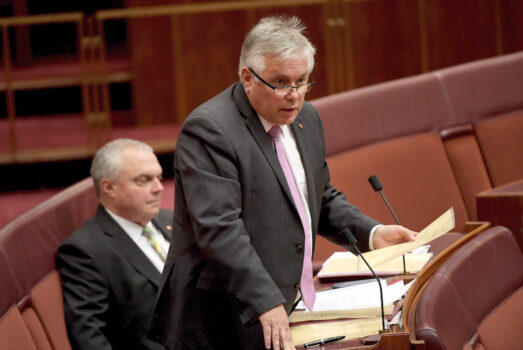 "We've got a similar situation here where the Australian Government is leading on a proposal in relation to the Wild West Web," he said. "Our government steps out first, and the very large organisation that is Google threatens to leave our market."
"Do you think that's the proper conduct for a large international corporation like Google?"
The senators also rounded on the tech giant's tax avoidance.
"I think you're verging on being morally bankrupt in the way in which these tax affairs are conducted," Patrick told Facebook's Milner.
In 2019, Google Australia's revenue was $4.8 billion, with $4.3 billion generated via advertising services. It paid $59 million in corporate tax.
Dr. Rob Nicholls, associate professor at the University of New South Wales and competition law expert, said the Media Code would usher in a domino-effect of increasing regulation around the world for the tech giants.
"In France overnight, Google came to an agreement to pay for news from 300 French news businesses. What is happening here is that Google is trying to avoid coming to a deal with Australian news media businesses," he told The Epoch Times.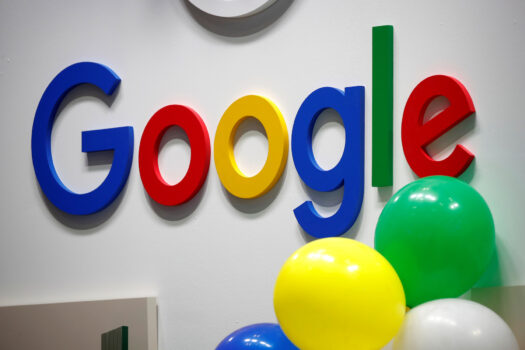 "(The Media Code) will also embolden other jurisdictions to push for a similar outcome as in France, or as proposed in Australia," he said.
Nicholls also said threats to withdraw search engine services or news content would be a greater loss for the tech giants than users.
"The code will impose a small cost on Google … The argument that the code will 'break search engines' is incorrect. It will change Google's business model," he said.
"Microsoft is likely to gain market share with Bing if Google goes through with its threat. It is also likely that Facebook will be much less attractive without news sharing," he added.
Alternate search engine services that would likely benefit from a Google-withdrawal include DuckDuckGo and Yahoo!
Treasurer Josh Frydenberg unveiled the "world-first" Media Code in July giving the government power to mandate how Google and Facebook pay publishers for displaying news content on their search results or feeds.
For years, the tech giants have generated web traffic and engagement from displaying news content at no cost. In turn, they monetised the traffic by selling advertising.
The Code, which was unveiled following an 18-month investigation revealed the tech giants wielded tremendous market power to the detriment of local news media and journalism in Australia.