The body of Celia Barquin Arozamena, a golfer from Spain who was studying at Iowa State University, was found dead on a golf course, said officials.
A 22-year-old homeless man was identified as the suspect, police said in a release. She was found dead at Coldwater Golf Links in Ames on the morning of Sept. 17.
Officials said they were called to the golf course at around 10 a.m. when golfers found an unattended golf bag. Officers then discovered the body "some distance away" from the bag, and they later determined that she was assaulted and later died.
Collin Daniel Richards, 22, was arrested and charged in her death. He faces first-degree murder charges, said police.
***Update*** Ames Police charge Collin Daniel Richards, age 22 with 1st Degree Murder. Please keep the victim and her family in your thoughts and prayers. pic.twitter.com/XmpSx9X0m0

— Ames Police (@AmesPolice) September 18, 2018
Barquin, police said, suffered "several stab wounds to the upper torso, head and neck," according to the Des Moines Register.
"The state believes him to be a flight risk, also believes him to be a danger to the community," Story County Attorney Jessica Reynolds said, adding that the murder was a "random act of violence."
Iowa State golfer Celia Barquin Arozamena found dead on golf course, suspect charged with murder. https://t.co/l9M3Btb8cL pic.twitter.com/Z4edwNB1kD

— ABC News (@ABC) September 18, 2018
Richards approached police when he saw them, and police saw that Richards "had several fresh scratches on his face consistent with fighting," officials said. A man who was apparently allowing Richards to stay at his home said that he "had appeared disheveled and covered in blood, sand and water," according to the officials, the Des Moines Register reported. Richards was not a student at Iowa State.
Ames Police Cmdr. Geoff Huff called on the public to go to the police if they witnessed anything suspicious. "The public should be very wary right now," Huff said. "Right now, all leads are important."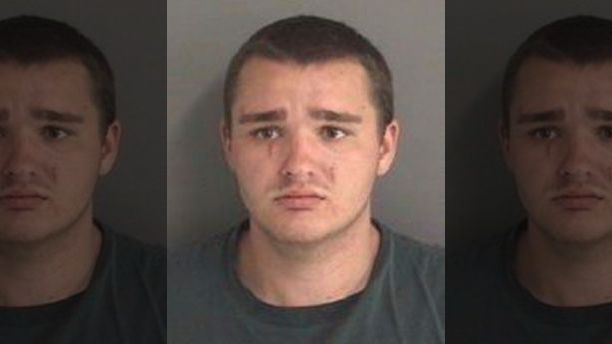 Decorated Golfer
Iowa State University said Barquin, a native of Puente San Miguel in Spain, was finishing a civil engineering degree.
"Celia had an infectious smile, a bubbly personality and anyone fortunate enough to know her was blessed," Iowa State Director of Athletics Jamie Pollard said in a news release on the college's website. "Our Cyclone family mourns the tragic loss of Celia, a spectacular student-athlete and ISU ambassador."
Barquin was an accomplished college golfer, becoming the 2018 Big 12 champion and Iowa State Female Athlete of the Year.
"This is a tragic and senseless loss of a talented young woman and an acclaimed student athlete," Iowa State University President Dr. Wendy Wintersteen stated in the release. "We mourn with her family and friends in Spain, her teammates here and all who knew her. On behalf of the entire Cyclone family, I extend our deep condolences to Celia's family and her many friends and teammates at Iowa State. We are deeply saddened."
"We are all devastated," Iowa State head women's golf coach Christie Martens added. "Celia was a beautiful person who was loved by all her teammates and friends. She loved Iowa State and was an outstanding representative for our school. We will never forget her competitive drive to be the best and her passion for life."
The college website that funeral arrangements for her are pending.