GANGNEUNG, South Korea—For four years, the women's ice hockey world has been gearing up for one thing: The Olympic Rematch.
With under four minutes to play in the final in Sochi four years ago, Canada's Brianne Jenner and Marie-Philip Poulin scored twice to force overtime against the Americans.
Poulin then did what she's become notorious for, putting a knife through the heart of Team USA.
Poulin, scorer of both goals in Canada's 2-0 win over the U.S. in the 2010 Vancouver final, netted another gold medal winner on a powerplay in extra time.
Now Poulin, Jenner, and company are hunting a fifth straight gold medal for Canada as the Americans seek redemption and their first taste of gold since 1998.
On Thursday the only two teams crowned Olympic champions in women's hockey will face off for the Pyeongchang Games title.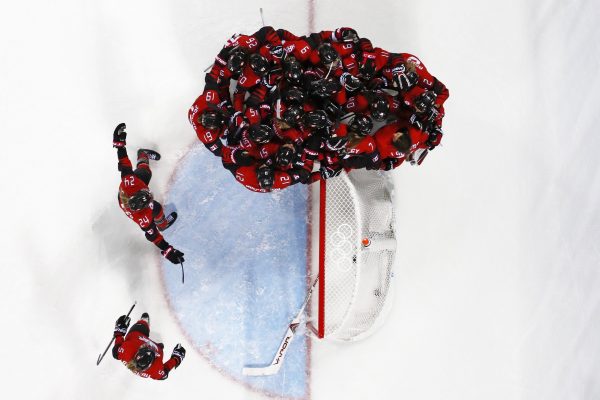 "Obviously, for me it's been a fairytale for the last two Olympics, but it's in the past now," Poulin, Team Canada's captain, said after practice on Wednesday.
"It's a new game tomorrow, and I'm going to have to bring our best game and then go from there."
Team USA captain Meghan Duggan, who scored the first American goal four years ago and played in the Vancouver final, knows the history all too well.
"Right after that four years ago, we certainly looked at ourselves in the mirror, and right now, that's a long time ago in our eyes," Duggan said after the semi-final win over Finland.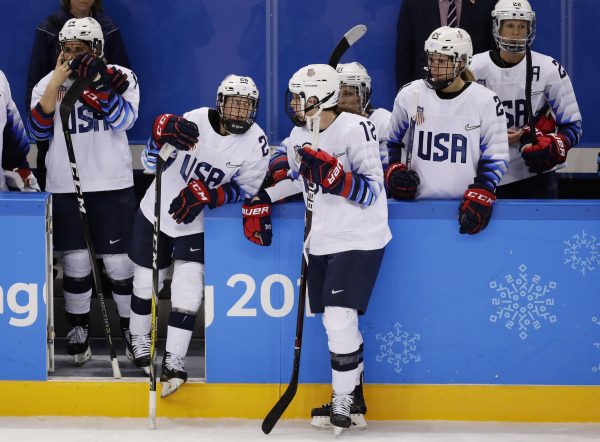 "This is a new team, we're ready to go. We've learned from things in the past but certainly we're feeding forward."
European Opponents
The women's tournament has largely been a formality to get to this point, with the Canadians and Americans cruising past their European opponents.
They met in a preliminary round game that mattered only for final-round seeding and Canada won it 2-1 in a hallmark nail-biter.
Both teams expect a physical game. While women's ice hockey is notionally free of body-checking, referees tend to allow all but the most blatant fouls when the Americans and Canadians face off.
"It's going to be really physical, I think we all know," Poulin said. "The last game was really physical and this one will go another notch, it's going to be exciting."
Few opponents know each other as well as these teams.
Since Sochi they have met 22 times. The Americans have won 12 and the Canadians 10, including the last five.
"Whether you're going for five or going for one it's the same thing—we're going after a gold medal," Canada coach Laura Schuler said. "This is this team's first gold medal that they're going after as a unit."
For the Americans, though, their history of heartbreak is ever present.
Try as they might to avoid it, it is the first question put to them every time they face the media. Still, more than half of the 2018 team was not in Sochi to experience the game slipping away.
"They do not know the heartbreak," said American defenceman Kacey Bellamy, who was there. "We have tried to explain to them what it felt like, but it is great that they have not felt that."
Reporting by Dan Burns