Glimpses of Traditional Indian Toys
May 10, 2013 10:21 am Last Updated: July 18, 2015 5:20 pm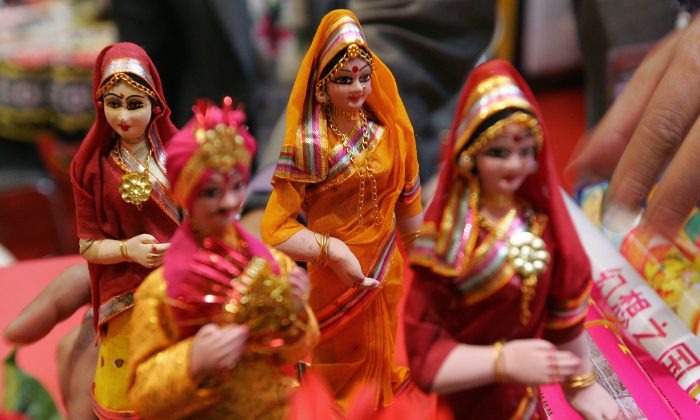 In the era when toys are getting robotic, there are still quite a few Indian craftsmen who make eco-friendly and cheap traditional toys.
These toys highlight rich cultural and traditional value of the country, as most of these are based on the local people—reflecting their way of living and dressing.
The age old toy designing art has developed into a new era with the integration of latest technological concepts to bring in the idea of learning-by-playing. Kids nowadays indulge themselves with playstation and computer games, and have hardly experienced the fun of playing with the traditional toys.
However, since ages the traditional toys in India have been used to teach ethical and moral values to children. Playing with such toys not only keep children occupied but also make them appreciate the concept of environment friendly activities.
As traditional toys usually do not resemble any television or movie character, the child's imagination gets a chance to explore; such toys can also be used to impart education by narrating stories. 
Making these toys is easy and truly eco-friendly as they are mostly crafted from wood, clay, and fabric. Usually vegetable dyes are used to color ensuring that the toys are eco-friendly and safe for use by children.