The Columbus Zoo in Ohio said that a giraffe died just several days after giving birth to a calf, the zoo said on Dec. 8.
"We want to thank everyone for their support and concern during this difficult time for our team," it wrote on Facebook.
Zoo officials said Cami had an emergency C-section to deliver the calf, which died during birth, the statement said.
The animal was being monitored 24 hours per day by animal care experts, but the giraffe collapsed around 1 a.m. on Dec. 7 and was unable to get back up.
"The veterinary team immobilized her to assess her condition and provide fluids, but she passed a short time later. Initial bloodwork suggested acute kidney failure, but a full necropsy will be conducted with pathology results expected in approximately six weeks," said zoo staff in the statement.
The Columbus Zoo added that C-sections in giraffes are quite rare and are done as a last resort, adding there is a high risk involved with putting the large ruminant species under anesthesia.
"There are only three documented reports of a giraffe dam surviving a Cesarean section, none of which occurred in North America," the zoo stated.
More Details
According to the zoo in a news release, "Cami began to exhibit signs of labor around 3 p.m. on December 4 in a behind-the-scenes area of the Heart of Africa region at the Columbus Zoo. As Cami's labor progressed, it became evident that the calf was presenting rear hooves first. Giraffe calves are typically born front hooves first, and it is extremely rare for calves to survive after being born rear hooves first."
The zoo brought in a large-animal surgeon from Ohio State University to "manually extract the calf from Cami without success," the release stated.
"They then performed an emergency Cesarean section. After the calf was removed, the veterinary team found that the calf had serious congenital defects and thus would not have survived even if it had been born front hooves first," according to the zoo.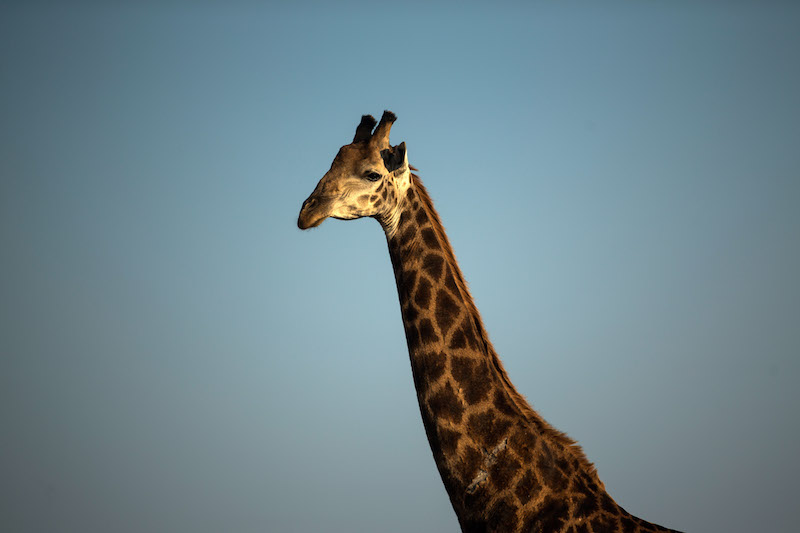 Cami, a 6-year-old Masai giraffe, came to the Columbus Zoo in 2013 from the Nashville Zoo in Tennessee.
Another giraffe calf the Columbus Zoo died last month just a few weeks after being born.
"While regular wellness checks conducted by the animal health team had previously shown that she was growing and developing appropriately, Ubumwe's (the calf) behavior and appearance began to change on November 16, and her health suddenly deteriorated," the zoo stated.
Over the zoo's history, 19 giraffes have been born in the facility.
"Newborn calves can weigh anywhere from 100-150 pounds and are, on average, around 6 feet tall," it says

"According to the Association of Zoos and Aquarium, the mortality rate for giraffe calves in human care is about 25 percent while the mortality rate for giraffe calves in their native range is over 50 percent. Scientists also estimate that only a quarter of giraffe calves reach adulthood in their native ranges due to a variety of threats," said the zoo.
"Our devoted team is truly devastated but continues to be lifted by the outpouring of concern and support we have received from giraffe lovers from around the world," said Columbus Zoo and Aquarium President Tom Stalf in a statement. "The Columbus Zoo's animal care experts made heroic efforts to try and save Cami and the calves. Every individual animal in our care is extremely important not only to us, but to their species, and as giraffe populations are declining rapidly in their native ranges, it is up to all of us to help protect them. Working to help vulnerable species like giraffes comes with both triumphant and heartbreaking moments, and even during this sad time, I am proud of the Columbus Zoo's work on behalf of animals in our care as well as our continued commitment to the conservation of giraffes in Africa."
Endangered Species
Meanwhile, according to the International Union for Conservation of Nature, giraffe populations overall are listed as vulnerable in southern and eastern Africa.
The group said that giraffe populations have dropped by 40 percent over the past 30 years, CNN reported in 2016.
"Many species are slipping away before we can even describe them," IUCN Director General Inger Andersen said. "This IUCN Red List update shows that the scale of the global extinction crisis may be even greater than we thought."
"Whilst giraffes are commonly seen on safari, in the media and in zoos, people—including conservationists—are unaware that these majestic animals are undergoing a silent extinction," IUCN co-Chairman Julian Fennessy added.

"The iconic giraffe (Giraffa camelopardalis), one of the world's most recognisable animals and the tallest land mammal, is now threatened with extinction. The species, which is widespread across southern and eastern Africa, with smaller isolated subpopulations in west and central Africa, has moved from Least Concern to Vulnerable due to a dramatic 36-40% decline from approximately 151,702-163,452 individuals in 1985 to 97,562 in 2015," said the IUCN.
It added: "Illegal hunting, habitat loss and changes through expanding agriculture and mining, increasing human-wildlife conflict, and civil unrest are all pushing the species towards extinction. Of the nine subspecies of giraffe, three have increasing populations, whilst five have decreasing populations and one is stable."