The person who connected former President Bill Clinton to convicted sex offender Jeffrey Epstein was Ghislaine Maxwell, a close friend of Clinton's daughter, according to a new report.
Clinton flew multiple times on Epstein's plane but has said he was unaware of Epstein's alleged sexual abuse.
According to Politico, Maxwell, a close associate and reported ex-girlfriend of Epstein, became close with Chelsea Clinton, vacationing on a yacht together in 2009 and attending Clinton's wedding in 2010.
"Ghislaine was the contact between Epstein and Clinton," a person familiar with the relationship told the outlet. "She ended up being close to the family because she and Chelsea ended up becoming close."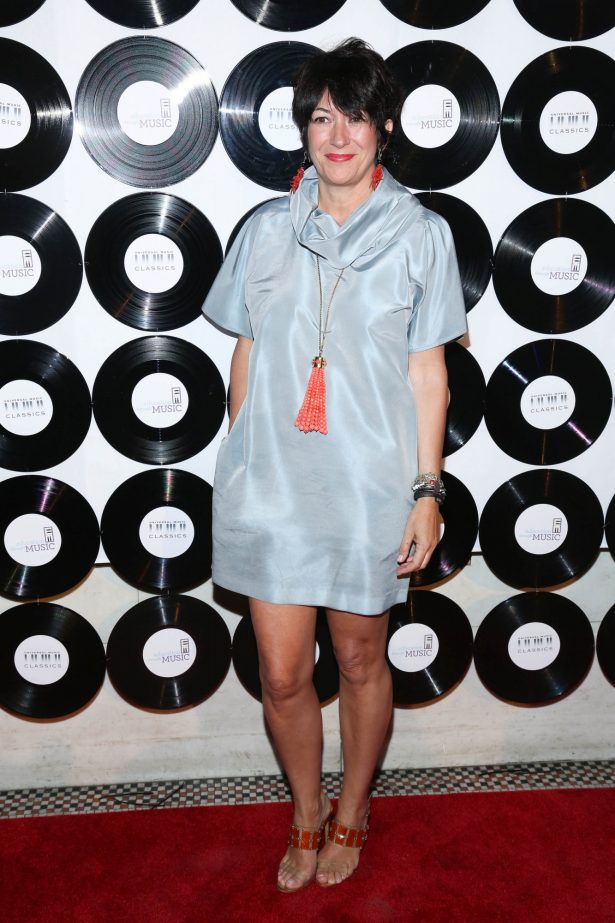 A friend of Maxwell said, "The Clintons were relatively intimate with her."
Clinton said after Epstein's recent arrest on sex trafficking charges that he was on four flights on Epstein's plane in the early 2000s. Flight records indicated that Clinton took at least 26 trips and ditched his Secret Service detail for at least five of them.
A spokesperson for Clinton said in a statement: "President Clinton knows nothing about the terrible crimes Jeffrey Epstein pleaded guilty to in Florida some years ago, or those with which he has been recently charged in New York."
"In 2002 and 2003, President Clinton took a total of four trips on Jeffrey Epstein's airplane: One to Europe, one to Asia, and two to Africa, which included stops in connection with the work of the Clinton Foundation," the statement added.
"Staff, supporters of the Foundation, and his Secret Service detail traveled on every leg of every trip. He had one meeting with Epstein in his Harlem office in 2002, and around the same time made one brief visit to Epstein's New York apartment with a staff member and his security detail."
Statement on Jeffrey Epstein. pic.twitter.com/98ha9YYd1l

— Angel Ureña (@angelurena) July 8, 2019
An investigative journalist pushed back on the statement, saying Clinton was lying and that underage girls were on some of the flights Clinton was on.
"Almost every time that Clinton's name is on the pilot logs there are underage girls, there are initials, and there are names of many, many girls on that private plane," Conchita Sarnoff, the journalist, told Fox.
"So, you have to ask yourself, and this is what I asked myself: why would anyone, not only a former president, fly on a plane 27 times that did not belong to him?"
A friend of Maxwell told Politico they were surprised to enter a dinner party at Maxwell's New York City apartment around 2005 and see Doug Bang, a top advisor to Bill Clinton and the Clinton Advisor at the time. A charity run by Epstein donated $25,000 to the foundation the next year.
Maxwell's one-time romantic partner, Ted Waitt, was reportedly close to Chelsea Clinton. Waitt has given at least $10 million to the Clinton Foundation.

"It wasn't until 2015 that Chelsea and [her husband] Marc became aware of the horrific allegations against Ghislaine Maxwell and hope that all the victims find justice," Clinton's chief of staff, Bari Lurie, told Politico. "Chelsea and Marc were friendly with her because of her relationship with a dear friend of theirs. When that relationship ended, Chelsea and Marc's friendship with her ended as well."
Another source said Maxwell was "incredibly close" to Chelsea Clinton and "had her own relationship with Bill Clinton and was very close to him."
Maxwell has never been charged but has been linked in a number of ways to Epstein's alleged wrongdoing, including by Virginia Roberts, who said Maxwell introduced her to Epstein when she was 15. Roberts and Maxwell settled a lawsuit in 2017.
President Donald Trump was also acquainted with Maxwell and shared a ride on his private jet with her in 1997. Trump, Epstein, and their partners were photographed together at Mar-a-Lago Club in Florida in 2000. Trump said recently he knew Epstein but they had a falling out and had not spoken for around 15 years.
From NTD News