The sister of the late Wham singer George Michael, Melanie Panayiotou, died exactly three years after her brother was found dead, according to reports.
The hairdresser, 55, was found by her older sister, Yioda, on Dec. 25, The Guardian and other media outlets reported.
Panayiotou's family said in a statement via a lawyer: "We can confirm that very tragically, Melanie has passed away suddenly. We would simply ask that the family's privacy be respected at this very sad time."
Panayiotou's cause of death is not clear.
According to the Scottish Sun, Yioda alerted first responders when she discovered her sister. Both an ambulance and police were sent to the home on Wednesday.
Police said there were no suspicious circumstances surrounding her death, the paper reported.
The singer was close to his sister and left her more than $50 million through his will. Panayiotou used to cut Michael's hair when she traveled with him, according to the report. Meanwhile, Yioda, also inherited a significant portion of his estate.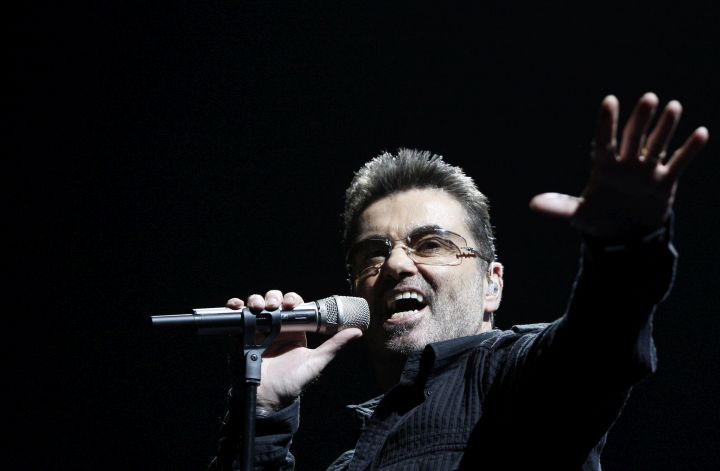 "We have come full circle again, and Christmas time (and the holidays) are upon us once more," the family said in a statement on Dec. 23. "I think we as a family, (there are lots of us, we Greek Cypriots, we're everywhere) have come to fully appreciate (although we already knew really), quite how much love there is out there in the world, for both Yog [Michael's nickname] and his beautiful music."
They continued, "We know how much his lyrics can offer support when things are tough and help celebrate when times are good and life is going well … and that is just as powerful now as if he were still with us, and as many of you say in your messages, it's a gift."
The sisters had also been overseeing the rights to Michael's music and also approved the release of the film "Last Christmas," which included his music, Yahoo noted.
Michael was 53 years old when he died on Christmas Day 2016. Months later, a coroner revealed that he died of natural causes and suffered a a dilated cardiomyopathy with myocarditis and fatty liver, People reported.
Three months later, his friends and family gathered to say goodbye to him during a private ceremony. "George Michael's family would like to thank his fans across the world for their many messages of love and support," his spokesman told E! Online in a statement at the time. "We ask that the family's wish for privacy be respected so that they can continue to live their lives privately, away from any media intrusion."