LOS ANGELES—In his final State of the City address at the soon-to-be-completed Sixth Street Bridge in Downtown Los Angeles, LA Mayor Eric Garcetti highlighted some of the programs and investments for the upcoming fiscal year—with a special focus on public safety, climate change, and housing shortage, plus a $1 billion investment into addressing homelessness.
"My goal is to hand over a city budget next week that is stronger than ever, an infrastructure program unequaled in America, and a pathway to house our people and save our planet with the urgency that this moment demands," said Garcetti, who terms out at the end of this year with a pending confirmation for his nomination as the U.S. ambassador to India by President Joe Biden.
Garcetti must submit his budget proposal by April 20 to the City Council, which would make changes to the budget before sending it back to the mayor by June 1.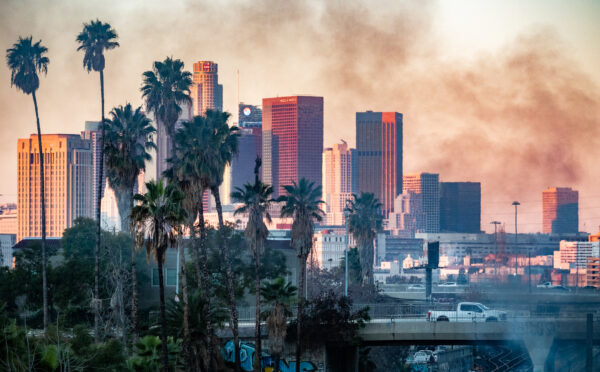 The total budget for the 2022–23 fiscal year—from July 1, 2022, to June 30, 2023—has not been announced yet, but the current year's budget totaled $11 billion, with a historic $1 billion investment in addressing the city's homeless population.
Homelessness and Housing
The new fiscal year's homeless budget would match the current year's $1 billion, Garcetti said, calling the issue, along with climate change, the "two greatest challenges that we face in the long term."
The mayor's speech did not specify how the city would spend the $1 billion, some of which will come from Proposition HHH, a 2016 initiative to support homeless housing, and some from this year's unspent homeless funds.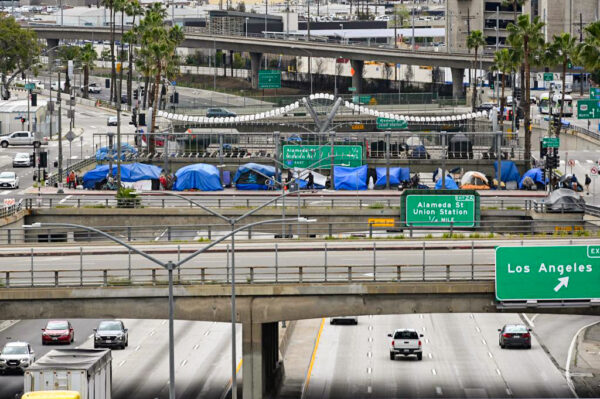 The budget also includes $500,000 for a new program to speed up housing development, allowing the city to expedite converting single-family zoned lots into four-unit properties, which is now permitted under state law.
The program would help the city reach its goal of building 457,000 new housing units by 2029, according to Garcetti.
"If we don't double down on our housing momentum, the California dream will be an old chapter in a distant history book," Garcetti said. "But if we get it right, we've got the people, the weather, the creativity, the investments in infrastructure to see the brightest chapter yet in the years ahead."
Climate Change and Clean Streets
To address climate change, a new $21 million climate equity fund would help those in neighborhoods disproportionately impacted by climate change, such as areas near oil drilling sites affected by the fumes, or low-income neighborhoods that are drier and hotter.
Though the city is phasing out oil drilling, part of the funds would be used for air monitoring at oil drilling sites. It would also fund air purifiers for those in polluted areas, and new insulation and roofing for those in high heat areas.
The mayor also plans to hire and train "underrepresented and displaced" Angelenos to retrofit buildings with green energy technology.
To make LA a "clean" city, the existing Clean L.A. Jobs program—which hired 100 previously incarcerated or homeless young people last year—will be expanded this year to recruit 800 new workers for the city's Bureau of Sanitation.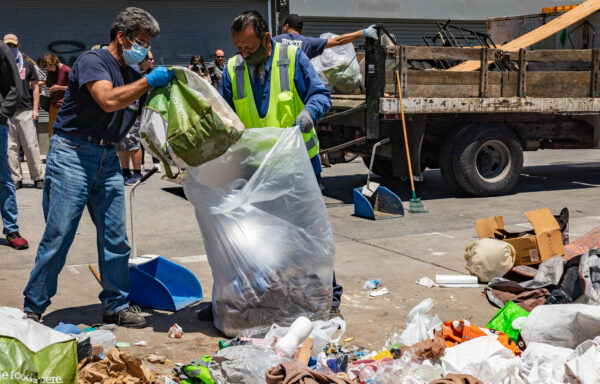 On April 13, the City Council passed a motion to include a $15 million plan to expand its Bureau of Sanitation to address illegal dumping, which increased by 450 percent over the past six years.
Garcetti said the plan will allow the city to reduce the response time for illegal dumping clean-up requests from seven to three days.
"These will be our neighbors, hired to care for our neighborhoods, so that a third-grader walking to school doesn't have to see a city filled with trash or an off-ramp cluttered with litter," he said.
To continue developing alternative solutions to the homelessness crisis through "[reimagining] public safety," Garcetti said he would expand the Crisis and Incident Response Through Community-Led Engagement (CIRCLE) pilot program, which diverts non-emergency, homeless-related 911 calls from armed law enforcement to unarmed mental health experts and social workers.
Launched in November 2021, the pilot program has responded to 1,200 calls and currently has two vans focused on responding to Venice Beach and Hollywood.
The new budget would build on the city's partnership with Los Angeles County to send mental health response teams to appropriate 911 calls, adding three more vans to serve South LA and the Valley.
Garcetti said he hopes to respond to 9,000 calls by the end of the year and to "end the trauma we see on our streets."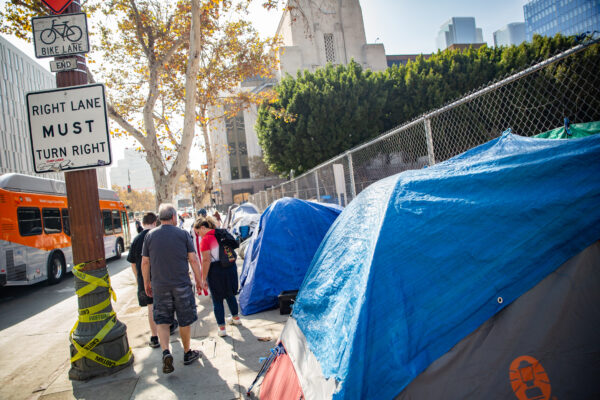 The mayor did not say how much the city would invest in its police department.
Garcetti concluded his State of the City speech with a charge to LA's next mayor to finish the work he has started—including moving the city toward energy independence, recycling 100 percent of water, bringing crime and poverty rates down, and completing the 15 public transit lines and the 12,000 supportive housing units started under his administration.
In addition, Garcetti urged his successor to "throw the best Olympic Games this world has ever seen and leave behind a legacy of opportunity. … Just don't forget to balance that budget, to build that reserve and to watch your bond rating, answer those calls promptly, push your general managers to do more and hire the sorts of leaders who push our city to reach beyond its grasp."