Galaxy Note 4 Release Date: September 6 United States Launch Date Set?
September 2, 2014 4:17 pm Last Updated: September 2, 2014 4:17 pm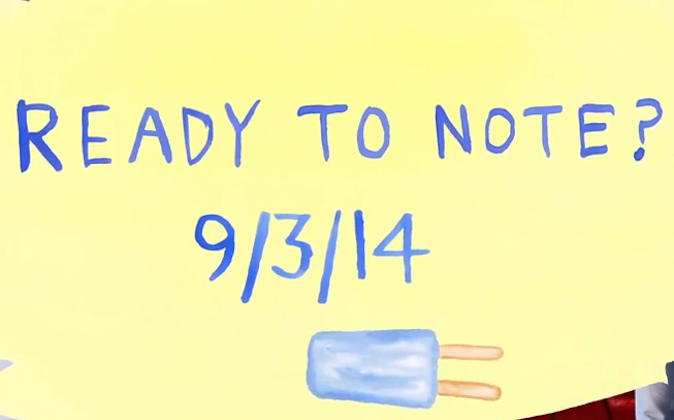 Could the Galaxy Note 4 be available for sale this week?
Samsung is most probably going to launch the Galaxy Note 4 on September 3.
Tech tipster TK Tech News has learned from one of his sources that the Galaxy Note 4 will be out on sale in the United States on September 6, a mere three days after its unveiling.
The Galaxy Note 4's specs have been speculated for a while, and it should have either a 2.5GHz quad-core Qualcomm Snapdragon processor or a 1.2 GHz octa-core Exynos chipset, a 2560 x 1440 pixel display, 3GB of RAM, 32GB of storage, a 16 mega-pixel rear camera, a 3.68 mega-pixel front facing camera, and run the Android 4.4.3 KitKat or Android 4.4.4 KitKat.
The Note 4 will also have Samsung's next generation S Pen.
AP: Apple Loses Bid to Block Sales of 9 Samsung Phones
SAN JOSE, Calif.—A federal judge has rejected Apple's attempt to block the sale of several older Samsung smartphones that copied features in the iPhone.
Wednesday's rebuff comes nearly four months after a jury awarded Apple Inc. $119 million in damages for Samsung's infringements on technology used in the trend-setting iPhone. The amount was well below the $2.2 billion in damages that Apple had been seeking in the latest round of legal wrangling between the world's two leading smartphone makers since the tussle began four years ago.
Apple wanted U.S. District Judge Lucy Koh in San Jose, California, to issue an order that would have prevented future U.S. sales of nine Samsung phone models that infringed on the iPhone technology.
Koh refused, saying Apple hadn't adequately proven Samsung's intellectual theft had hurt its sales or diminished its reputation for innovation. She noted that Apple had previously licensed some of the features that Samsung infringed upon to the makers of other smartphones that competed against the iPhone, too.
Apple, which is based in Cupertino, California, declined to comment on Koh's decision.
Samsung welcomed the ruling in a statement. "We remain committed to providing American consumers with a wide choice of innovative products," Samsung said.
In its arguments, the South Korean electronics maker had argued the damages awarded to Apple amounted to a royalty payment for its past and future infringements on the patents at issue.
The patents covered the auto-correction feature in the iPhone's keyboard, the method to create links for email addresses and phone numbers appearing in text and the swiping gesture for unlocking the phone's display screen.
In a reminder of technology's relentless pace, Apple is expected to unveil the eighth generation of the iPhone early next month. The first model revolutionized the mobile computing market when it came out in 2007, prompting a frantic scramble among Samsung and other electronics makers to come up with competing products.
Apple had wanted to ban the U.S. sale of these Samsung models: the Admire, Galaxy Nexus, Galaxy Note, Galaxy Note II, Galaxy S II, Galaxy S II Epic 4G Touch, Galaxy S II Skyrocket, Galaxy S III, and Stratosphere. All of those devices are powered by Google's free Android operating system, a piece of software that Apple co-founder Steve Jobs had lambasted as a blatant rip-off of the iPhone before his death in October 2011.
After Jobs died, Apple escalated its attacks on Samsung and won $930 million in damages in a separate trial completed in 2012.
Samsung also has sued Apple, and prevailed in one of its patent claims in the most recent trial. The jury awarded Samsung just $158,400 for Apple's infringement.
The two companies recently settled all their patent disputes outside the U.S., but are still bickering here. The verdicts from May and 2012 are still under appeal.