A Canadian nurse who has been yelled at by asymptomatic patients while working tirelessly on the front lines of the CCP virus outbreak is urging people to show understanding, saying, "It's not about you." In a thought-provoking social media post, she implores people to be more understanding.
Ashley McIntosh-Barton, a nurse at the Southlake Regional Health Center in Ontario, Canada, shared a post on Facebook on March 15, 2020. Her moving plea for patience in the face of the crisis quickly went viral.
The Epoch Times refers to the COVID-19 disease which originated from Wuhan, China, as the CCP virus, because the Chinese Communist Party's (CCP's) coverup and mismanagement of the outbreak, allowed it to spread throughout China and the world.
Coronavirus nurse slams 'selfish' people trying to be tested despite no symptoms https://t.co/Y2DRxFFcGi pic.twitter.com/eDpmjUqsaR

— Daily Mirror (@DailyMirror) March 18, 2020
"I'm a nurse working on the front line of COVID-19," Ashley begins her post. "When I mean front line, I mean since the hospital essentially went on lockdown since this virus was announced a pandemic, I've been working at the main entrance screening every single person that walks in those doors."
The nurse goes on to explain that every single person entering the hospital, even those who don't show symptoms, are asked the same series of questions. If a person—whether a member of the public or a member of the staff—fails the screening, they are politely asked to leave.
Ashley further continues, "Let me tell you—many people are very unhappy about this. But guess what, it's not about you."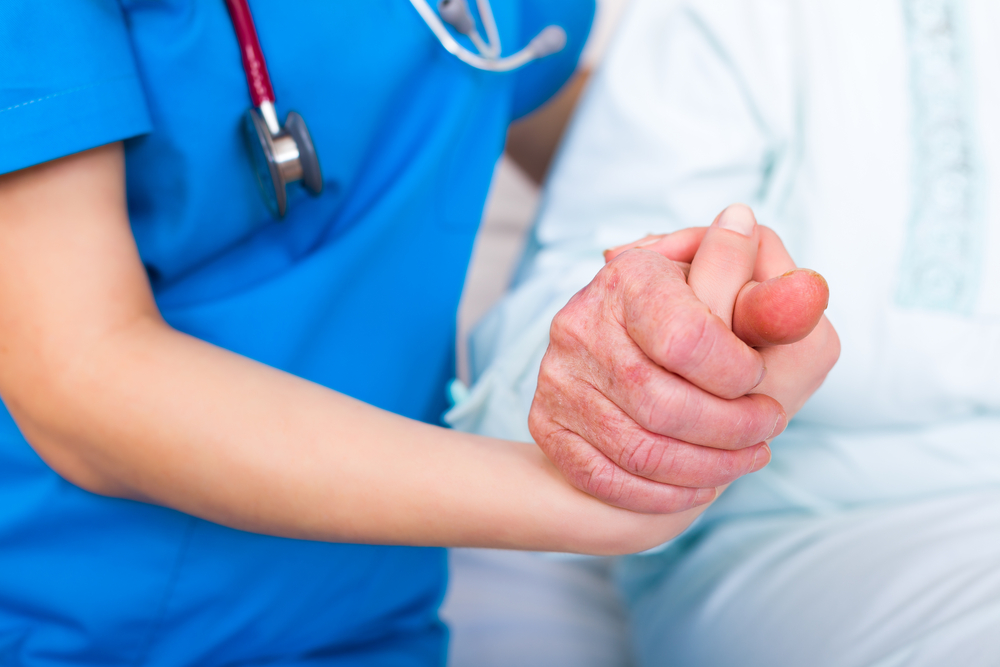 Instead, the nurse beseeches, the people deserving of the utmost concern during the pandemic are the people who are already sick or immunocompromised. In her post, Ashley cites a mom of three undergoing chemotherapy, a 30-week-old premature baby in the NICU, and a beloved uncle "just barely out of the woods" after suffering from a massive stroke.
"It's about protecting them," she further added. "Not about punishing you […] This is a matter of life and death. Stop being selfish and think of everyone else who is already fighting for their lives here."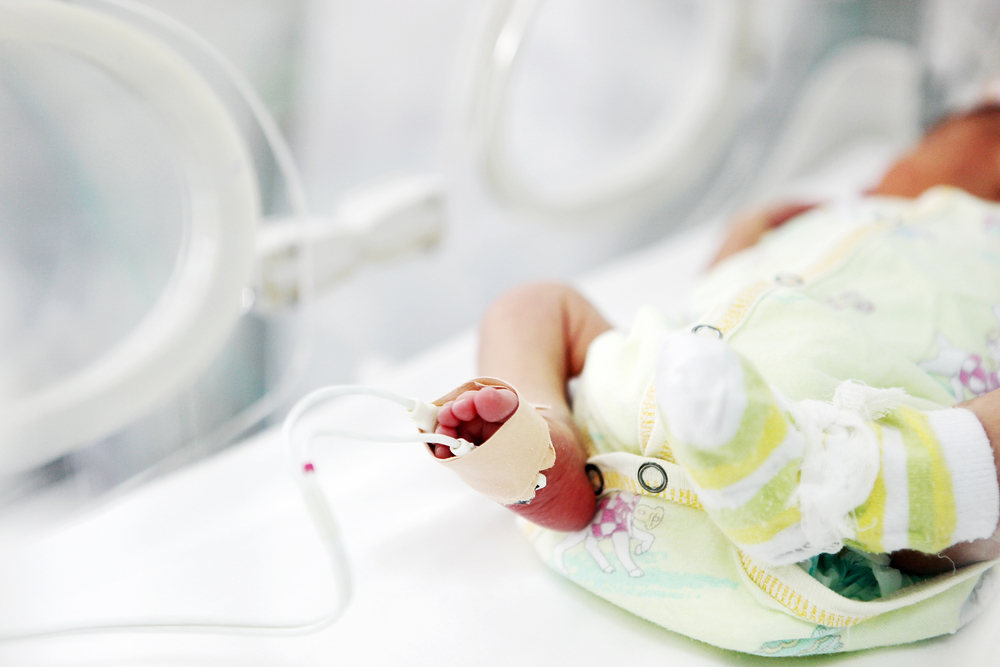 On multiple occasions, prior to posting her message on social media, Ashley had been yelled at by panicked, irate members of the public while on shifts. The nurse, who has been working tirelessly, wishes to remind people that healthcare workers are human too and explains that she has a 13-month-old son, elderly grandparents, and people in her own family who also fall in the "at-risk" category.
Ashley also explained that the nurses and doctors on the front lines, wish as much as anyone that patients could be with their loved ones during these tough times.
According to the AMA Journal of Ethics, "family-centered care" can expedite healing and radically improve patient outcomes. However, in the case of a highly contagious virus, loved ones must remain isolated.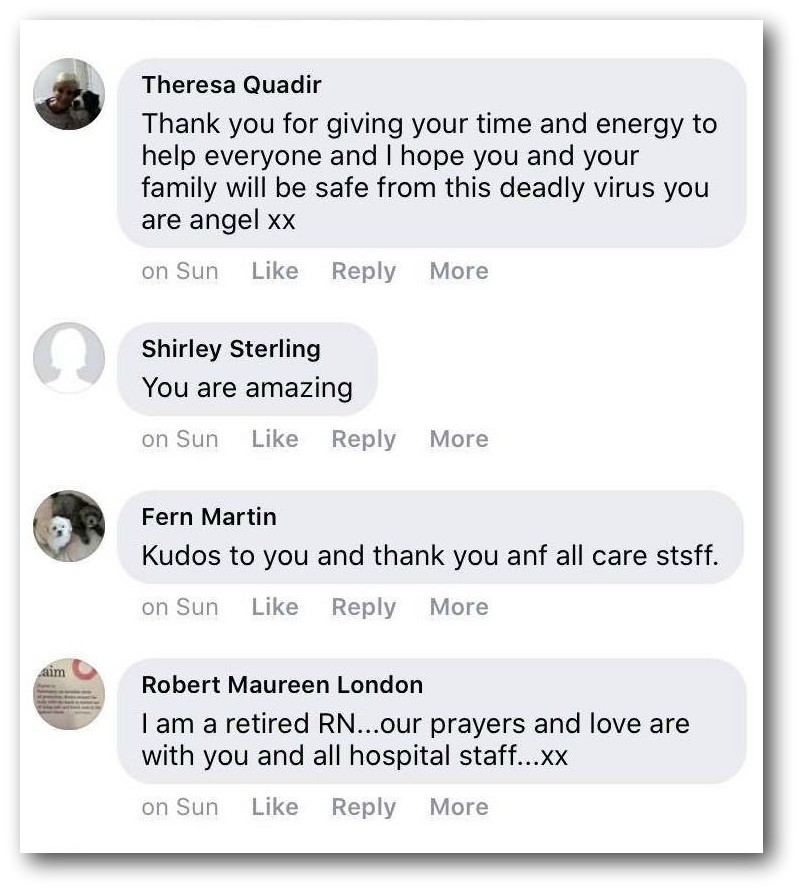 "[P]olicy is policy for a reason—it's not for punishment I can promise you that," Ashley added to her Facebook post. To date, the nurse's post has been shared over 140,000 times and garnered tens of thousands of supportive comments from social media users.
Meanwhile, a slew of front line healthcare professionals from elsewhere in the world has been posting messages online, urging the public to take safety precautions seriously, starting the Stay Home Save Lives campaign.
Meanwhile, over the last few days, doctors and nurses have taken to social media in droves, wearing PPE and holding signage that reinforces the health and safety precautions of governments internationally.
"I stay at work for you, you stay at home for us," reads some of these medic's signs.
"Maybe try to see things from our perspective before totally losing self control," Ashley concludes in her now-viral Facebook post, "we honestly are just looking out for those who really need it right now."