OJ Simpson is currently in a Nevada jail, serving a 9 to 33-year sentence for an armed robbery conviction in 2008, unrelated to the 1995 murder trial.
In 2017, Simpson will be eligible for parole and his friend Ron Shipp believes it will be then that Simpson will confess to the slayings of Nicole Brown Simpson and Ron Goldman.
Shipp, a former LAPD officer who testified in Simpson's 1995 trial, told the New York Daily News that, "The guy is in total torment today. Someone told me he is 300 pounds and he looks horrible. O.J. has always felt his appearance meant everything and now, deep down inside, he is starting to live with himself."
Shipp was at the ESPN premiere for "O.J. Simpson: Made in America" when he spoke to media.
He said he thinks Simpson will "rid us of all the doubt and all the conspiracy theories" and "say sorry."
Shipp is under the impression that Simpson will say: "I cannot go to prison, but I am sorry I did it."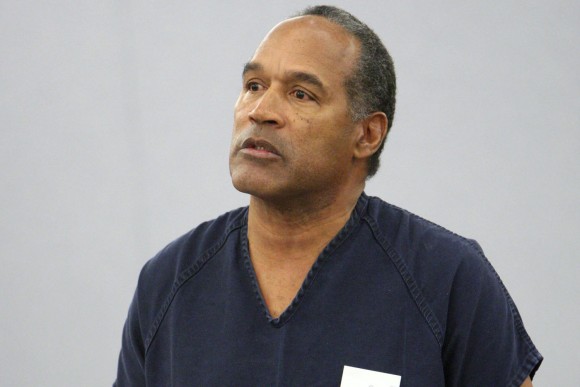 Simpson, even upon confession, would be spared from any retrial, charges, or conviction based on the United States' double-jeopardy clause in the Constitution's Fifth Amendment. The clause prohibits the government from prosecuting individuals more than one time for a single offense and from imposing more than one punishment for a single offense.
When asked if he truly believes a confession will come, he responded "I do," and stated: "I got a call about a conspiracy theory about Jason [Simpson's son] being the killer and I thought, man, come on Juice, just say 'my son didn't do it.'"
The Daily News reported that Shipp confessed to having mixed feelings of whether Simpson committed the murders at the time of the trial because of his "love for him," and stated that he "didn't want to believe the things" he saw.
Centered around Simpson's infamous trial more than 20 years ago, there have been countless re-tellings of the crime, including novels, TV shows, and documentaries—all of which spawned spin-offs containing conspiracy theories and misconstrued details.