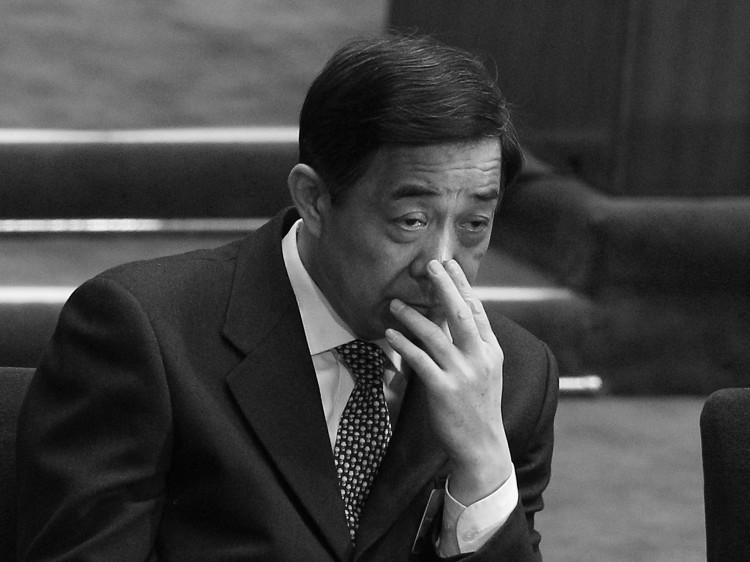 A French architect, who is suspected of having ties with ousted and scandal-ridden Chinese politician Bo Xilai and his wife Gu Kailai, left Cambodia on his own accord—headed for China.
Patrick Devillers might have information about Bo's financial dealings and about Gu's alleged involvement in the death of British businessman Neil Heywood. Cambodian officials held Devillers last month in Phnom Penh. At that time, government officials would not send Devillers to either France or China without an investigation.
Cambodian Foreign Ministry spokesperson Koy Koung told the Wall Street Journal that officials did not force Devillers to go to China. "We arrested and detained him at China's suggestion and now we're releasing him at China's suggestion."
French officials confirmed that Devillers flew to China, saying they supported his decision. "Mr. Devillers told us on several occasions of his wish to voluntarily travel to China to cooperate with China's justice authorities," Foreign Ministry spokesperson Bernard Valero said. According to Valero, Devillers told the French ambassador in Cambodia that he had obtained certain guarantees from Chinese authorities.
The Chinese Communist Party (CCP) has detained both Bo and Gu and placed them under investigation. Bo, a former Politburo member, is accused of misusing his power as mayor of Chongqing City. Further, he is accused of nepotism and creating a cult personality focused on Maoist revivalism. Bo was ousted as mayor of the city.
Devillers spent the past several years in Cambodia but knew Bo and Gu closely in the 1990s when Bo was the mayor of Dalian. It is not clear exactly what relationship Devillers had with the couple, but it has been said he was a close business associate and also personally knew Heywood.
The scandal involving Bo was triggered when former Chongqing police chief Wang Lijun attempted to escape China through a U.S. embassy office in February of this year. Wang may have told American officials that Bo and Chinese security czar Zhou Yongkang were planning a coup against Xi Jinping, the next expected leader of the CCP. He also may have revealed top communist officials' involvement in live organ harvesting of Falun Gong practitioners.
After Bo's ouster, the scandal has exposed a rift, not well understood at the time, between the "bloody hands" faction consisting of Zhou, former leader Jiang Zemin, and Bo, against incumbent leaders Premier Wen Jiabao, Party chief Hu Jintao, and his successor Xi Jinping.
The Epoch Times publishes in 35 countries and in 19 languages. Subscribe to our e-newsletter
Click www.ept.ms/ccp-crisis to read about the most recent developments in the ongoing crisis within the Chinese communist regime. In this special topic, we provide readers with the necessary context to understand the situation. Get the RSS feed. Get the new interactive Timeline of Events. Who are the Major Players?