PARIS—France wants to tighten takeover rules to protect companies deemed to be of strategic importance, as it walks a fine line between preserving a surge in investments and preventing its technology falling into the hands of foreign powers like China and the United States.
In a wide-ranging business bill to be debated in the autumn, President Emmanuel Macron's government is proposing to widen the scope for state intervention and substantially increase the use of "golden shares" to protect national interests.
Under the proposals, the finance minister could impose fines on investors who fail to seek prior approval to buy stakes in French companies deemed of strategic importance. These could be as high as 10 percent of the targeted company's annual revenues, according to a draft seen by Reuters.
The minister could also suspend investors' voting rights or appoint a special trustee as part of the protective measures.
The move comes after several national champions such as train-maker Alstom and telecoms equipment maker Alcatel-Lucent changed flags in recent years under deals that many political heavyweights deemed unfair or detrimental to the state.
General Electric's acquisition of Alstom's power division—whose turbines equip all of France's nuclear reactors—as well as Technip's merger with U.S.-based FMC Technologies and Chinese investors' increasing influence in Peugeot-Citroen and Accor are other recent examples.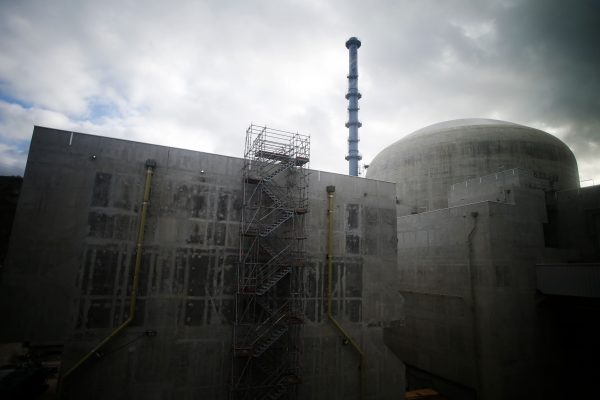 They triggered intense national discussion over the means the government had to fend off such buyouts and led to parliamentary inquiries that questioned the absence of a U.S.-style legislative apparatus. In the United States, the Committee on Foreign Investment in the United States, or CFIUS, has far-reaching powers to intervene and block foreign takeovers.
While Macron is a former investment banker and advocate of free trade, he has shown willingness to head off foreign acquisitions when national interests may be at stake—he temporarily nationalized French shipyard STX in July 2017 to prevent it falling into foreign hands, although he later approved its acquisition by Italy's Fincantieri.
He has pushed for the creation of European corporate champions, but has been criticized by opposition lawmakers for breaking with a long tradition of protecting France's corporate jewels.
"This is a doctrine which, because it believes in free trade, knows that free trade cannot tolerate naivety," said Stanislas Guerini, a member of the president's majority in parliament and part of Macron's inner circle.
Booming Foreign Investments
The proposed anti-takeover legislation, which would increase powers given in a 2014 decree, is expected to be widely backed by a parliamentary majority and approved when it comes to a vote towards the end of 2018 or early 2019, Guerini said. Macron's party holds an outright majority in parliament.
A boom in foreign investment since Macron came to office has fueled the sense of urgency. Direct investments by both the United States and China jumped by more than 25 percent in 2017, according to trade agency Business France.
Assets to be covered by the special powers will be identified in detail at a later stage by decree. But the government has already indicated that the scope would be extended to the fields of artificial intelligence, microchips, space technology, and data storage.
Golden shares, which give special voting rights and the ability to block potential takeovers, could be distributed to the companies in France's state-shareholding portfolio if national interests are considered at risk.
Investors have been ambivalent. "It's very protectionist," said Loic Dessaint, CEO of Proxinvest, a shareholder advisory firm. "But the French government has not made an excessive use of its control prerogatives [in recent cases]."
Colette Neuville, head of an interest group representing minority shareholders, said, "I am less opposed to this kind of thing than I was a few years ago."
By Mathieu Rosemain, Gwénaëlle Barzic, and Michel Rose