One of the most listened to political radio shows in the country came to an end on Dec. 20 as Laura Ingraham transitions to podcasting.
"After 17 1/2 years, 4 presidential elections, 3 adoptions, countless live shows from Iraq to Indiana, I hang up the radio headphones at noon today," Ingraham said via Twitter. "Thanks for being my extended family all these years."
Ingraham will continue her Fox News show "The Ingraham Angle" and also work on a new podcast.
She announced the move in mid-November, citing spending more time with her family as the main driver for dropping her radio show while sounding excited about the possibilities podcasting presented.
"While hosting a prime-time television show and raising three children on my own, continuing a three-hour morning radio show was no longer feasible," Ingraham said in a statement.
"Although I will greatly miss my radio listeners and affiliates, working late nights and early mornings has taken a toll on my family life. Plus, my radio audience is smart, savvy and committed, and I know most will follow my new show in the format that is revolutionizing the audio world—digital podcasting."
Her radio show started airing in 2001 and was airing daily from 8 a.m. to 11 a.m. EDT.
Ingraham's podcast will debut in January on PodcastOne.
"Due to her HUGE success on the Fox News channel, daily podcasts are a much better fit for Laura's hectic schedule and provides her listeners in all markets access at any time to the new 'Laura Ingraham Show' podcast. She's at the top of her game and her new original podcasts will fit perfectly on PodcastOne," said PodCast One's CEO Norm Pattiz.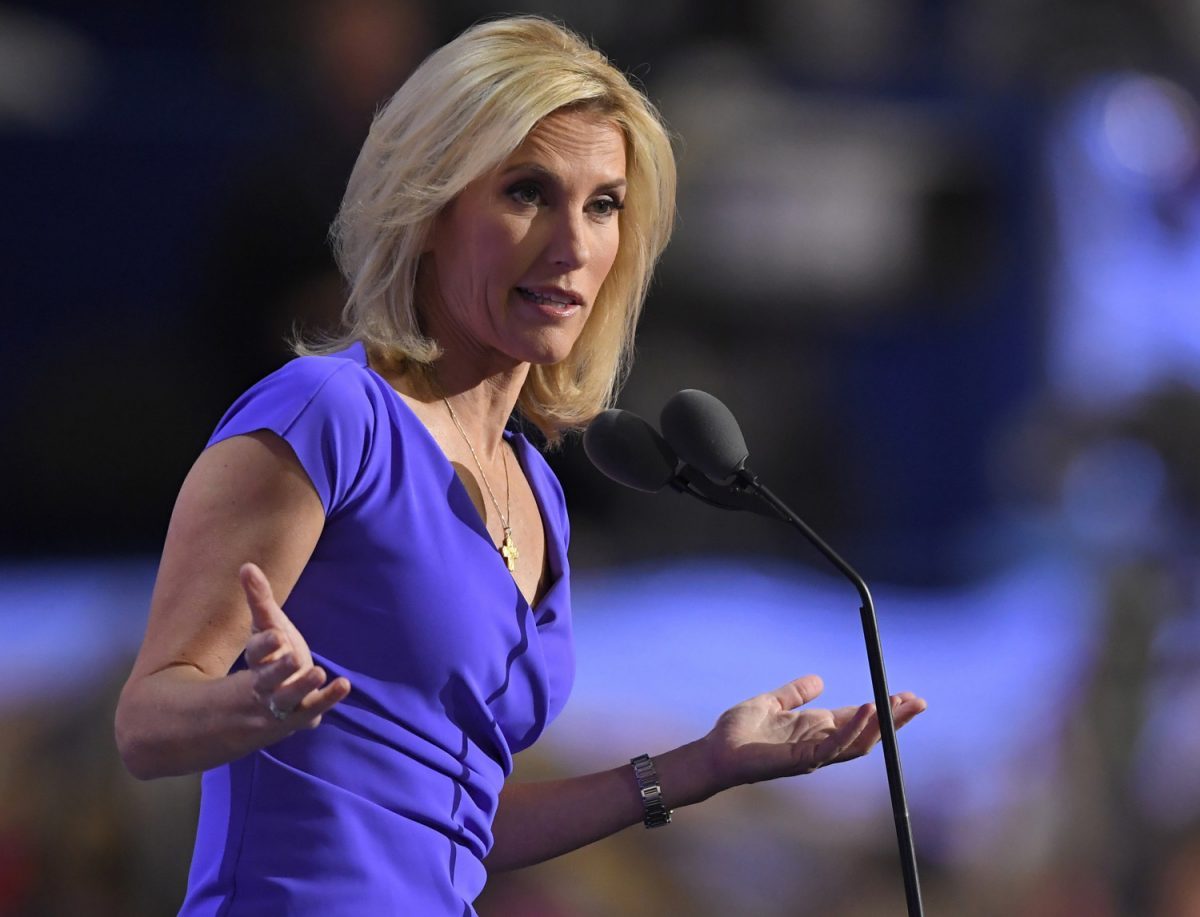 Ratings
In addition to her popular radio show, Ingraham's Fox News show had a solid year.
Fox News overall bested its two main competitors in 2018, averaging 2.5 million viewers versus 1.8 million for MSNBC and 990,000 for CNN.
The top cable news program was Sean Hannity's on Fox, averaging 3.28 million viewers. MSNBC's Rachel Maddow was second with 2.88 million viewers, according to Nielsen statistics obtained by Deadline.
Rounding out the top five was Tucker Carlson (2.83 million), Ingraham (2.61 million), and The Five (2.38 million), all on Fox.
The highest CNN program was way down at number 9 overall, garnering 1.18 million viewers on average.
Podcast Popularity
Podcasts have exploded in popularity in recent years, with listeners drawn by the ability to download episodes and listen anytime, anywhere. NPR alone says its podcast downloads rose from 3.5 million in 2016 to 5.4 million in 2017.
According to a 2,000-person survey conducted by Edison Research this year, more people than ever are aware of podcasting—64 percent, up from 22 percent in 2006. Nearly half, or 44 percent, of respondents said they'd listened to at least one podcast before.
Podcasts are popular across all ages but most listeners tend to be on the younger end. Of those who listened to a podcast at least once a week, a quarter said they listened for one hour to less than three hours while another quarter listened from three to five hours a week.
A further 33 percent listened to podcasts for at least five hours a week.
From NTD News