A former aide to President Donald Trump is refusing to testify to the House in the impeachment inquiry.
A lawyer for Charles Kupperman, who was deputy national security adviser at the White House until last month, informed the House in an Oct. 27 letter that his client wouldn't be testifying unless a court ruled he had to do so.
"We want to assure your clients, again, that it is not Dr. Kupperman who contests your clients' constitutional claim," the attorney, Charles Cooper, wrote to the legal counsel for the House committee.
"It is President Trump, and every President before him for at least the last half century, who have asserted testimonial immunity for their closest confidential advisors. If your clients' position on the merits of this issue are correct, it will prevail in court, and Dr. Kupperman, I assure you again, will comply with the Court's judgment."
Kupperman filed a lawsuit on Oct. 25 asking a federal judge to rule on whether he has to testify before the House.
"Plaintiff is faced with irreconcilable commands by the Legislative and Executive Branches of the Government and, accordingly, seeks a declaratory judgment from this Court as to whether he is lawfully obliged to comply with a subpoena issued by the House Defendants demanding his testimony 'pursuant to the House of Representatives' impeachment inquiry,' or he is lawfully obliged to abide by the assertion of immunity from congressional process made by the President in connection with the testimony sought from Plaintiff," the lawsuit stated.
House Intelligence Chairman Adam Schiff (D-Calif.), Foreign Affairs Chairman Eliot Engel (D-N.Y.), and acting Oversight Chairwoman Carolyn Maloney (D-N.Y.) sent Kupperman a letter on Saturday claiming the suit was "lacking in legal merit."
The effort not to testify was "an obvious an desperate tactic by the President to delay and obstruct the lawful constitutional functions of Congress and conceal evidence about his conduct from the impeachment inquiry," the chairs wrote.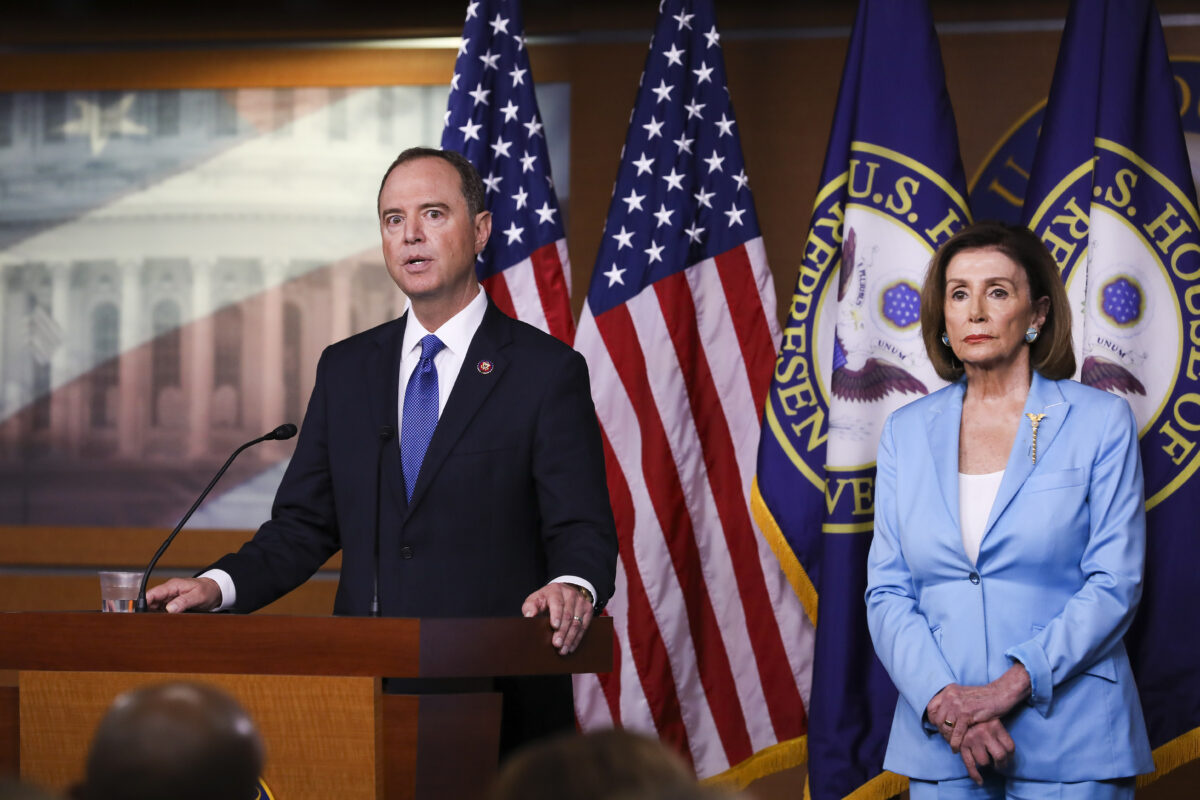 "Notwithstanding this attempted obstruction, the duly authorized subpoena remains in full force and Dr. Kupperman remains legally obligated to appear for the deposition on Monday," the chairs wrote.
"The deposition will begin on time and, should your client defy the subpoena, his absence will constitute evidence that may be used against him in a contempt proceeding."
The chairs have been employing similar tactics with other potential witnesses in the probe, prompting criticism from Secretary of State Mike Pompeo.
He said earlier this month that the threat that individuals' failure to meet a timeline set by the committees would "constitute evidence of obstruction" had "no legal basis."
"I urge you to exercise restraint in making such unfounded statements in the future," he wrote.