Former "Today" show host, Matt Lauer, has agreed to pay his ex-wife Annette Roque up to $20 million, according to a new report.
Citing friends of Lauer, the New York Post reported that Lauer is doing his best to give Roque everything she wants in the divorce because he feels guilty for cheating on her with multiple women at work.
Lauer has agreed to pay Roque, his wife of nearly 20 years, up to $20 million, the Post reported.
The agreement came about during the time the couple has been spending together at their 12-bedroom Hamptons property, Strongheart Manor.
"Things really have settled down. Matt and Annette are getting on and they're both spending time with their kids. They hope to settle the divorce very soon," a source said.
"Matt's bending over backwards to give Annette everything she wants because he feels so guilty. But he would love the Hamptons home."
The pair is believed to have come to an agreement to share custody of their three children, 17-year-old Jack, 14-year-old Romy, and 11-year-old Thijs.
Lauer has a number of properties in addition to the Hamptons estate, which he bought from Richard Gere for $36.5 million in 2016, and is working on selling some of them.
Lauer sold his Upper East Side apartment after four months on the market for more than the $7.35 million asking price after buying it in 2004 for $5.88 million.
One of his Sag Harbor homes is on the market for $12.75 million after originally being listed for $18 million, while he also owns a farm in New Zealand worth around $9 million.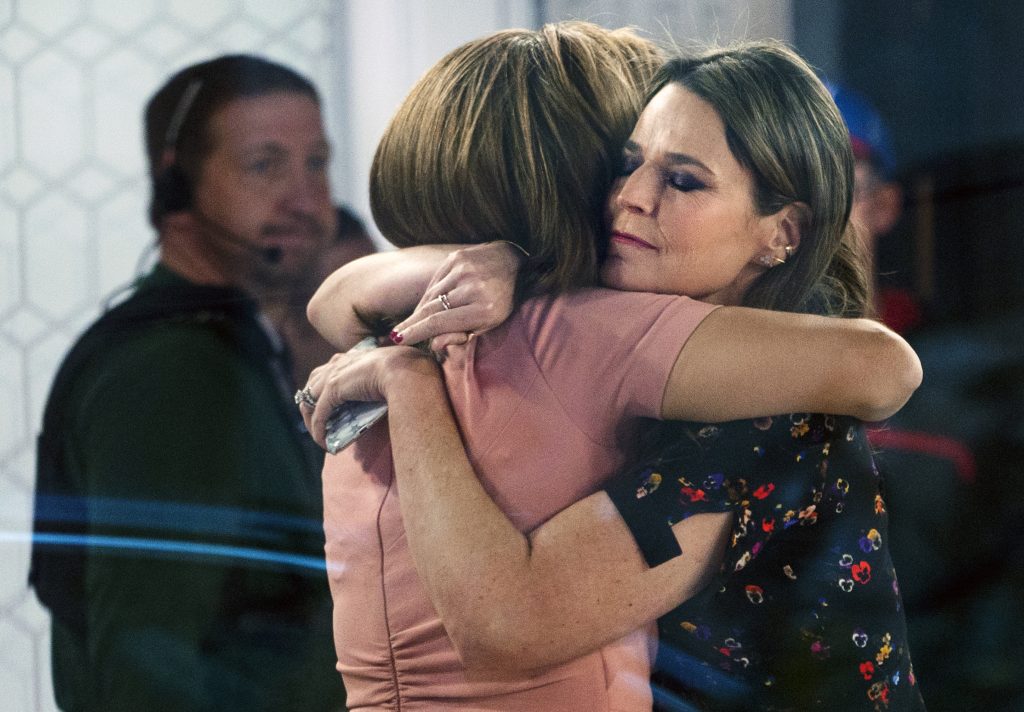 Fired From 'Today'
Lauer was fired from his job as co-host of "Today" by executives at NBC on Nov. 29, 2017, over a complaint from a colleague over alleged inappropriate sexual behavior.
NBC News Chairman Andy Lack said in a statement that they "received a detailed complaint from a colleague about inappropriate sexual behavior in the workplace by Matt Lauer," and that it represented "a clear violation of our company's standards.
"As a result, we've decided to terminate his employment. While it is the first complaint about his behavior in the over twenty years he's been at NBC News, we were also presented with reason to believe this may not have been an isolated incident."
Lauer released a statement following the firing apologizing to his colleagues and family.
"Some of what is being said about me is untrue or mischaracterized, but there is enough truth in these stories to make me feel embarrassed and ashamed," Lauer said in a statement that was released by a personal publicist.
"Repairing the damage will take a lot of time and soul searching and I'm committed to beginning that effort. It is now my full-time job. The last two days have forced me to take a very hard look at my own troubling flaws. It's been humbling. I am blessed to be surrounded by the people I love. I thank them for their patience and grace."

Where He's Been
Lauer has spent most of his time since he was fired from his job at one of his properties, focusing on himself and his children.
Throughout the intervening months, though, reports have indicated he does want to return to public life.
A source told Entertainment Tonight recently that Lauer is working on slowly returning to the public.
"Matt is completely aware he has not been forgiven for his sexual misconduct, and certainly all has not been forgotten. He has kept a very low profile not only for himself but for the sake of his family," the source said. "He realizes the utter embarrassment he has caused everyone involved."


"He also knows he might never be completely pardoned for his behavior, so he's finally come to terms with the fact he needs to start stepping out in public," the source added. "He is beginning to inch his way back into society. He still fears the endless backlash, but also knows he can't hide forever."
Besides spending time with his family, Lauer has been trying to plan the next best step for his career.
In his first interview since being fired, Lauer told Radio New Zealand that groups in the country were trying to take advantage of his situation to get an easement passed on his farm.
From NTD.tv