Former Super Bowl champion Mitch Petrus, who played for the New York Giants, died at age 32, according to news reports.
Pulaski County Coroner Gerone Hobbs told CBS News that Petrus died last week at a hospital in Little Rock, Arkansas, after working at his family's shop near the town of Carlisle.
The official added to NBC News that he did not have any pre-existing conditions.
Mitch Petrus: Former New York Giants player dies from heatstroke https://t.co/jxLu78INsE

— BBC News (World) (@BBCWorld) July 19, 2019
Arkansas was hard-hit by the heatwave that impacted much of the country this week, reaching well above 90 degrees Fahrenheit.
Related Coverage
Petrus, a lineman, was drafted by the Giants in the sixth round in 2010 and played for three years, winning a Super Bowl against the New England Patriots in 2012. Later, he played for the Tennessee Titans and the Patriots.
We are deeply saddened by the passing of Mitch Petrus. He was an outstanding competitor, incredible teammate and a true Hog. He will be greatly missed by many. Rest easy Mitch. pic.twitter.com/pMToZaWmc3

— Arkansas Razorback Football (@RazorbackFB) July 19, 2019
"We are saddened to hear of Mitch's passing," the Giants said in a statement to CBS. "Our thoughts go out to Mitch's family and friends."
His mother told CNN that Petrus was drinking water while working outside, but she said he didn't get enough electrolytes.
He also played for the Arkansas Razorbacks.
The Razorbacks tweeted its condolences: "We are deeply saddened by the passing of Mitch Petrus. He was an outstanding competitor, incredible teammate and a true Hog. He will be greatly missed by many. Rest easy Mitch."
Hearing the news of Mitch Petrus has truly broken my heart. He was so young. What a tragic event. Please stay hydrated people. RIP Mitch 💙💙💙

— ✌Lil Giant (@truebigbluefan) July 19, 2019
"He had this attitude of a little boy waking up for Christmas every day, every time he came to the field," coach Houston Nutt told local TV station KARK on Friday.
"When he went to attack a linebacker or a down lineman, he did it with extreme violence and passion and energy," Nutt said of his playing. "And he'll help pick the guy up, but he was gonna hit you, and hit you time and time again, and he did it with a smile on his face."
Petrus's former Arkansas teammate was Darren McFadden, who played for the Oakland Raiders and Dallas Cowboys in the NFL.
"He was a joy to be around. He'd put a smile on anybody's face, brighten up any room that he walks into," McFadden was quoted by CBS as saying.
Heatstroke
The U.S. Centers for Disease Control and Prevention (CDC) says around 618 people die of heatstroke every year in the United States.
"Heat-related illnesses, like heat exhaustion or heat stroke, happen when the body is not able to properly cool itself. While the body normally cools itself by sweating, during extreme heat, this might not be enough. In these cases, a person's body temperature rises faster than it can cool itself down. This can cause damage to the brain and other vital organs," the agency says on its website.
According to Reuters in a July 20 report, nighttime temperatures have remained so high in the heat wave, which started midweek in the Midwest, that Rockford, Illinois, for the first time since 1918 matched its all-time record by failing to fall below 80 degrees F (27 C) on Friday.
High temperatures combined with high humidity make it feel even hotter, called the heat index. "It's pretty hot right now from the Plains states all the way through the Mississippi Valley to the East Coast," said Alex Lamers, a meteorologist with the National Weather Service's Weather Prediction Center.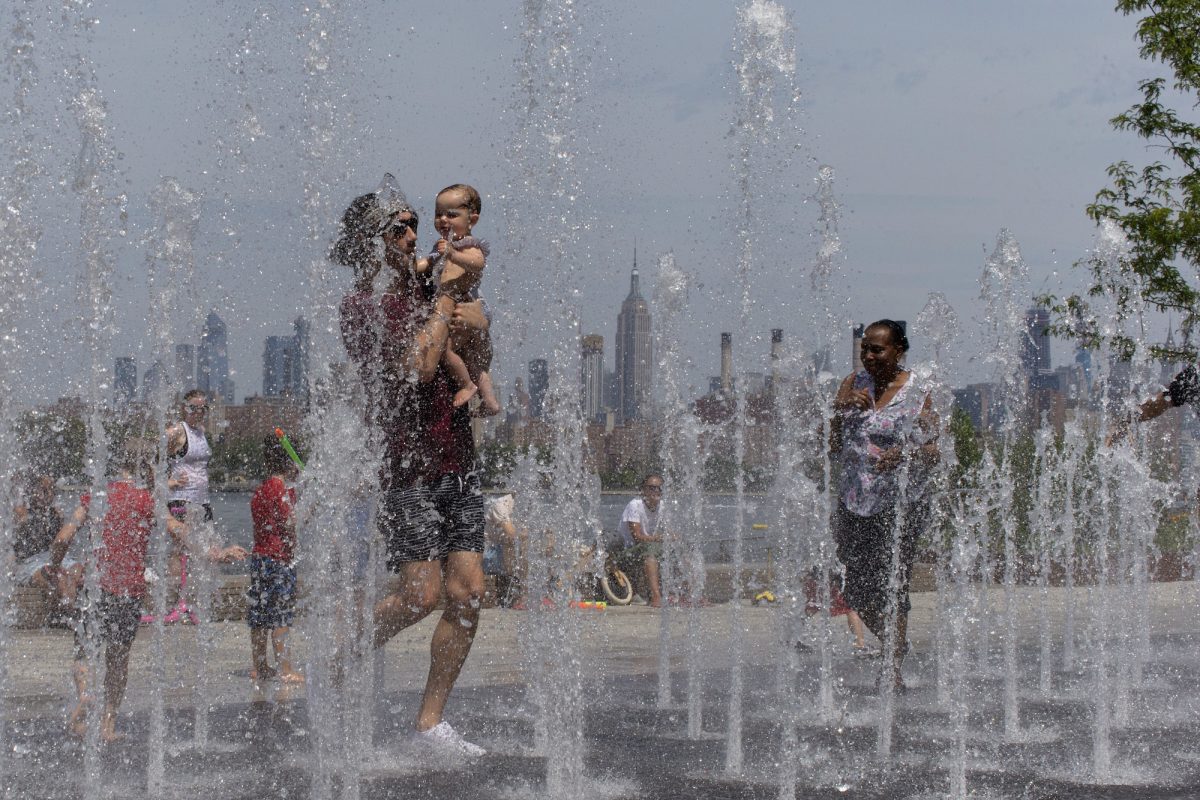 "Heat stress tends to have a cumulative effect so if you're not recovering at night, especially if you don't have an air conditioning unit, you'll accumulate more heat stress," Lamers said.
Related Coverage
"When it stays warm overnight, it provides a higher launch for temperatures the next day," he added.
By midday Saturday, Boston's heat index was 102 F (39 C) and forecast to rise to 105 F (40 C) by late afternoon. New York's heat index was 100 F (38 C) and forecast to rise to 110 F (43 C), and Washington's was 106 F (41 C), expected to climb to 111 F (44 C), Lamers said.
Reuters contributed to this report.