Former Rep. John Delaney (D-Md.) said on Friday that he's no longer competing for the Democratic presidential nomination.
Delaney, 56, said that it was a privilege to campaign for the presidency "but it is clear that God has a different purpose for me at this moment in time."
"I leave this race with a profound sense of gratitude to the voters who shared with me their hopes and concerns for our magnificent country, in admiration for the other contenders for the nomination and proud of the work we did to change the debate," Delaney said in a statement.
Delaney thanked campaign members, volunteers, supporters, friends, and family for their support.
"We need to provide workable solutions to the economic issues facing hardworking Americans, create opportunity for young people in all communities, restore a sense of unity and common purpose to our nation, and re-establish the United States as an engaged global leader. I believe our campaign was unique in its consistent focus on these four themes. Our economic, environmental and technological future is dependent upon the choices we make and the actions we take," he said.
"For too long we have made bad choices and failed to act; we must change course. This race was never about me, but about ideas and doing what's right for our nation."
Delaney said his campaign generated unique, data-driven ideas, including how to create a universal health care system, how to properly price carbon, how to invest in rural America, and how to reform the education system.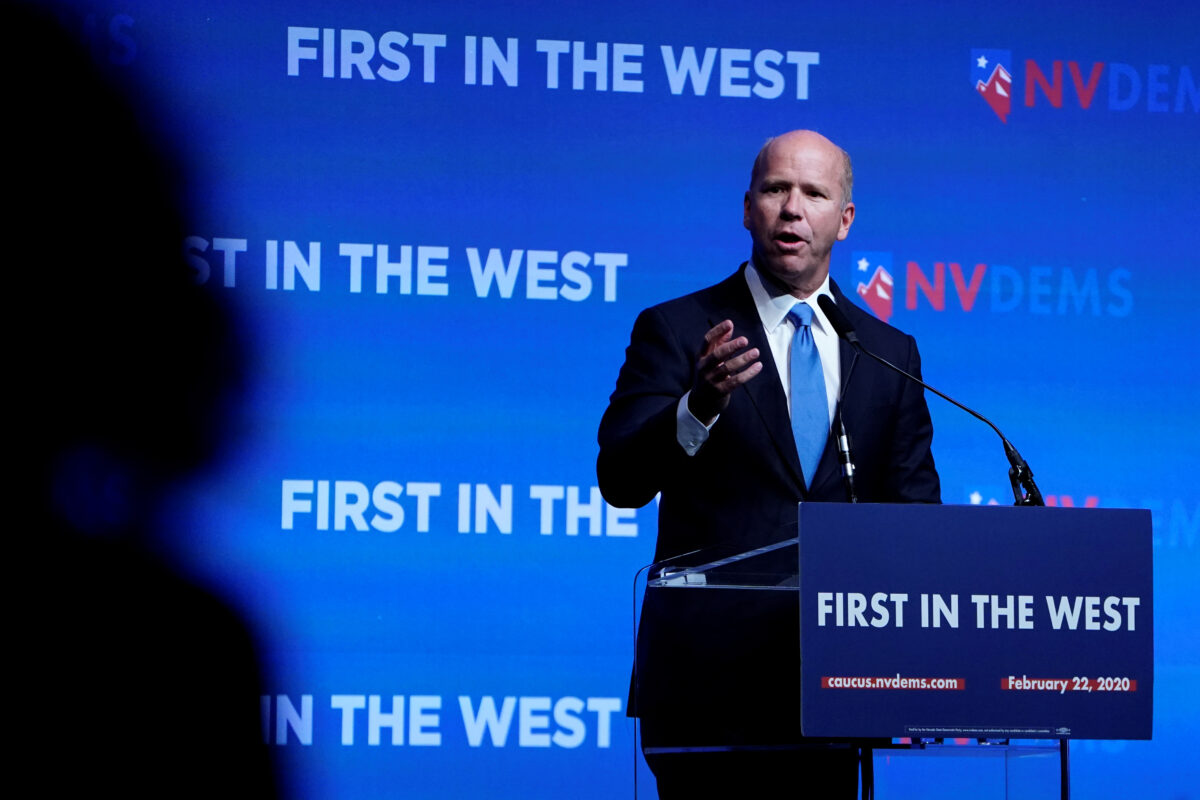 Those ideas are now available to the Democratic party and Delaney said he'd continue to advocate for them.
Delaney did not say what his role would be after ending his bid.
In a press release announcing the decision, Delaney's campaign said it was "informed by internal analyses indicating John's support is not sufficient to meet the 15% viability in a material number of caucus precincts, but sufficient enough to cause other moderate candidates to not to make the viability threshold, especially in rural areas where John has campaigned harder than anyone."
"He strongly believes the Democratic Party should advance candidates with progressive values on the big issues of our time, but who are committed to governing with pragmatic, fact-based, bipartisan solutions," the release stated.
Delaney entered the House of Representatives in 2013 after defeating incumbent Rep. Roscoe Bartlett (R-Md.). Delaney was re-elected twice but did not run for re-election in 2018. He was succeeded by Rep. David Trone (D-Md.).
Delaney, who announced his bid for the presidency back in 2017, struggled to gain traction. He never reached 3 percent or higher in a nationwide poll.
The 2020 field is now down to 11 candidates: Sen. Michael Bennet (D-Colo.), former Vice President Joe Biden, former New York City Mayor Michael Bloomberg, former South Bend Mayor Pete Buttigieg, Rep. Tulsi Gabbard (D-Hawaii), Sen. Amy Klobuchar (D-Minn.), former Massachusetts Gov. Deval Patrick, Sen. Bernie Sanders (I-Vt.), billionaire activist Tom Steyer, Sen. Elizabeth Warren (D-Mass.), and former tech executive Andrew Yang.