Montana Gov. Steve Bullock, a former Democratic presidential candidate, said he's running for a U.S. Senate seat.
Bullock, who will challenge incumbent Sen. Steve Daines (R-Mont.), said he's worked hard to represent all Montana residents.
"In a time when our politics is more divided than ever, we've been able to accomplish a great deal for the people of our state," Bullock said in a statement.
"We can't say the same about Washington, where they can't tackle the difficult challenges like health care costs, climate change, and a changing economy or even the ones we agree on, like strengthening our infrastructure, lowering drug prices and banning dark money from our federal elections."
After hearing from Montana residents and talking to his family, Bullock said he made the choice to run for the Senate "so we can make Washington work more like Montana."
An advertisement Bullock released on March 9 promotes his accomplishments, including the creation of 34,000 jobs.
The National Republican Senatorial Committee said in a statement that Bullock "ran his administration like a frat house and acquiesced to the far left during his comical presidential run, not exactly the strongest way to launch a Senate campaign."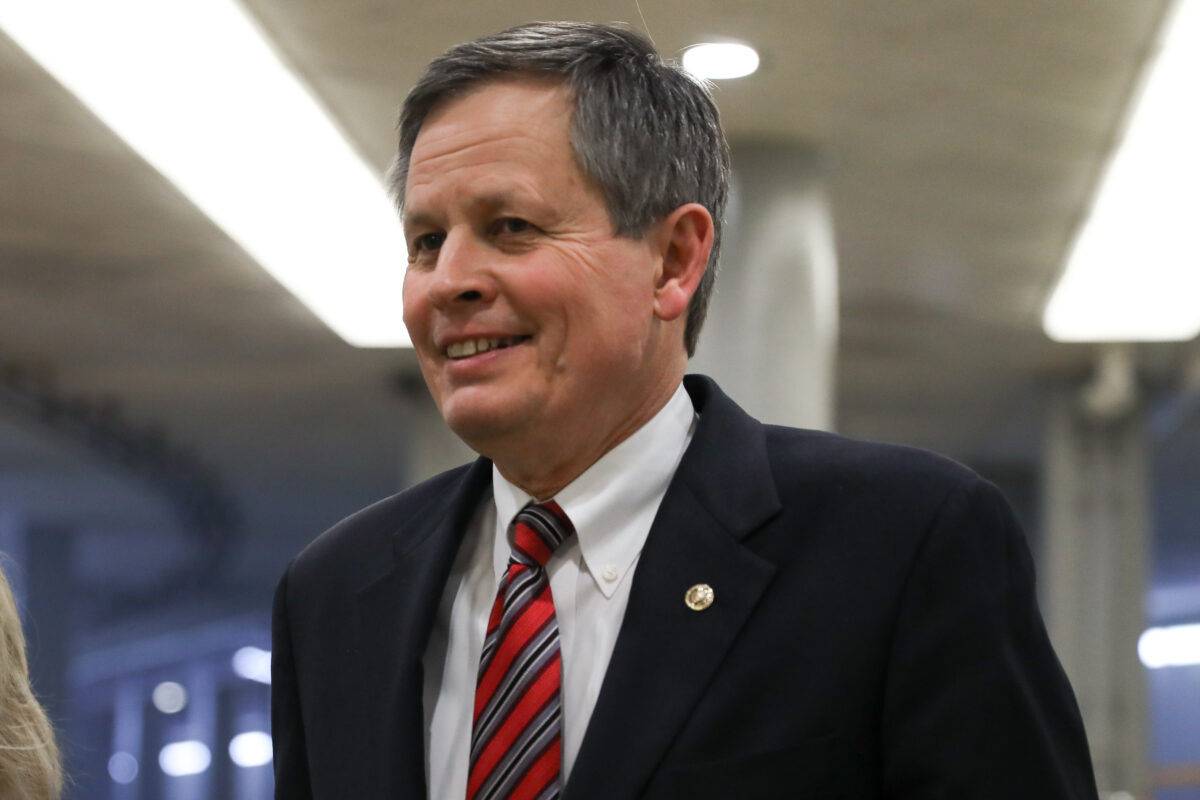 Bullock supported impeaching President Donald Trump, favors gun control policies, and doesn't want to take action on illegal immigration, committee spokesman Nathan Brand said in a statement.
"One can see why, given their visceral disdain for the Montana way of life, Washington Democrats rolled out the red carpet for Bullock. Meanwhile, Steve Daines always puts Montana first, is a proven leader and a strong ally for President Trump," he said.
Bullock dropped out of the Democratic presidential race in late 2019.
"While there were many obstacles we could not have anticipated when entering into this race, it has become clear that in this moment, I won't be able to break through to the top tier of this still-crowded field of candidates," he said at the time. A campaign spokesperson at the time said Bullock wouldn't run for Senate.
Bullock will vie with five other Democratic candidates to win the primary in the Senate race. Daines has one challenger, Daniel Larson, a hardware store manager.
Daines was elected in 2014 with nearly 58 percent of the vote. The 2020 race is rated as "solid Republican" by The Cook Political Report and Inside Elections and "likely Republican" by the Crystal Ball.
Thirty-five Senate seats are up for election this year, including special elections to fill seats that the late Sen. John McCain (R-Ariz.) and retired Sen. Johnny Isakson (R-Ga.) won in 2016.
Republicans are trying to defend 23 seats while 12 Democrat-held seats are up for election.
Republicans currently hold a 53–45 majority over Democrats in the Senate. Two independents almost always caucus with Democrats, making the split 53–47.
Republicans gained two Senate seats in the 2018 midterm elections.