A former NBC medical correspondent was arrested for allegedly requesting sexual pictures from a 9-year-old girl.
Bruce Hensel was arrested on Nov. 13. Hensel, 71, was released later in the day on $5,000 bail.
Hensel "was charged today with asking a 9-year-old girl to send him sexually suggestive pictures," according to the Los Angeles County District Attorney's Office.
He faces one felony count of contact with minor for sexual purposes.
"Hensel, a doctor, is charged with requesting the images from the daughter of an acquaintance through a messaging app on or about Aug. 4, the prosecutor said," the office said in a statement.
If convicted, Hensel faces up to 18 months in state prison.
The investigation included the serving of a search warrant on Hensel's Pacific Palisades house on Oct. 16. Members of the Los Angeles Regional Internet Crime Against Children Task Force removed some unspecified items from the house, a spokesperson for the Los Angeles Police Department told ABC 7.
Hensel was a medical correspondent for decades for KNBC in Los Angeles and also worked for NBC in New York.
Hensel co-directed and produced a documentary about transgender people called "Beyond the Opposite Sex" last year after producing two other movies about the topic in 2004. He has also appeared in several movies as himself.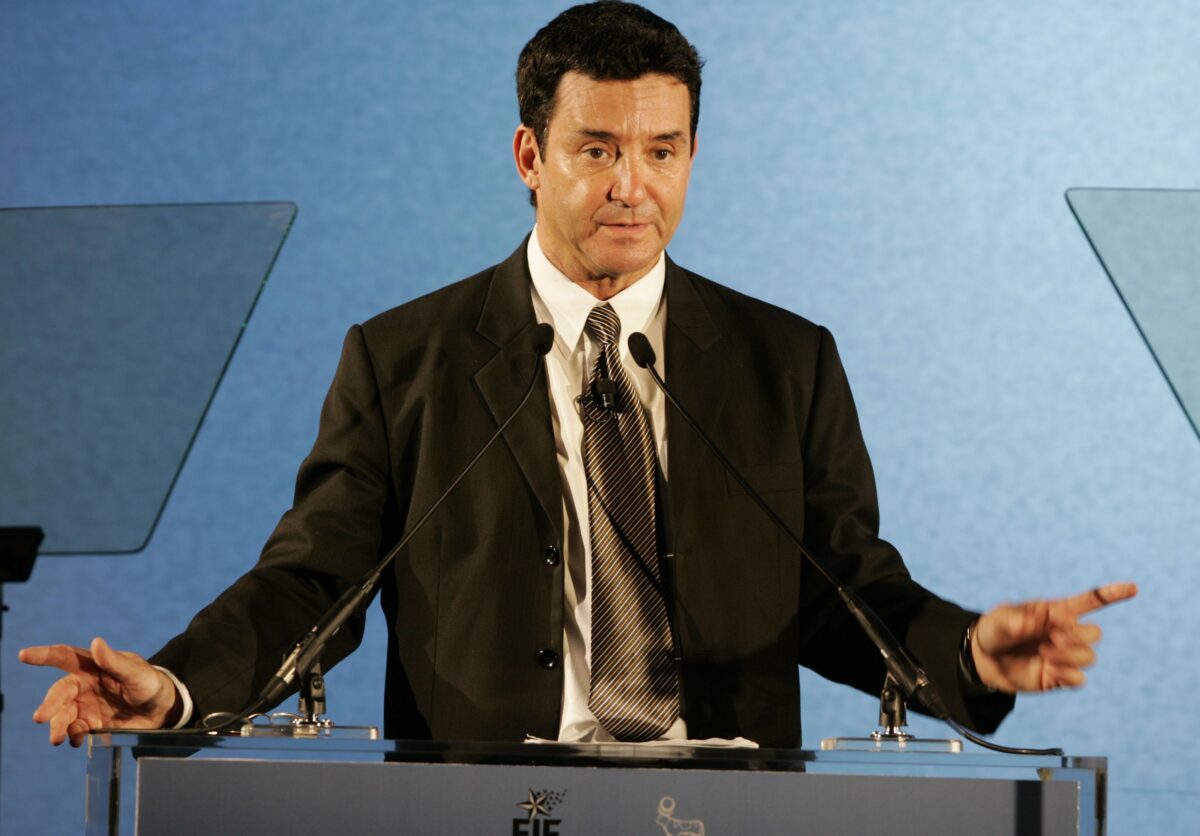 According to Medical Board of California records, Hensel's medical license is still active and he is not retired. His practice is located in Los Angeles County. If not renewed, it expires on May 31, 2020. According to the license, Hensel graduated from the Columbia University College of Physicians and Surgeons in 1979.
Hensel left NBC in 2016. He was best known for his "Ask Dr. Bruce" segment, where he answered viewer questions.
According to a biography, Hensel once served as co-director of two emergency rooms in southern California, Century City Hospital and San Dimas Community Hospital. He also won several awards for investigative reporting centered around medical issues.
Hensel's biography on NBC Southern California was taken down after he was arrested, and his website also appeared to be taken down.
"Dr. Hensel is an award-winning journalist and a practicing physician who is board certified in two specialties – Internal Medicine and Emergency Medicine," the bio stated. "His unique qualifications and ability to convert complicated medical information for a broad audience have made him one of the Country's most pre-eminent health journalists."
In a statement sent to news outlets, Hensel's attorney, Steve Sitkoff said: "Dr. Hensel is completely innocent of the charge. We are cooperating with the authorities and look forward to a speedy and complete exoneration."
An arraignment for Hensel will be announced at a later date.
Anyone with information regarding the situation was asked to contact the Los Angeles Regional ICAC Task Force at (562) 624-4027, from 6:00 a.m. to 4:00 p.m.