Former Georgia Sen. Johnny Isakson, a Republican who served in the U.S. Senate from 2005 to 2019, has died at the age of 76.
Isakson, who had been battling Parkinson's disease, passed away on Sunday just days before his 77th birthday, according to the official Biographical Directory of the United States Congress.
His death was confirmed by The Isakson Initiative, which he founded to raise awareness and funding for research relating to neurocognitive diseases including Parkinson's, Alzheimer's, and related dementia.
In a statement, The Isakson Initiative said Isakson's family is "grateful for the prayers and support" and that funeral arrangements will be shared once they have been finalized.
Georgia Gov. Brian Kemp said in a statement Sunday that the state has "lost a giant" and remembered Isakson as "one of its greatest statesmen, and a servant leader dedicated to making his state and country better than he found it."
"Johnny Isakson personified what it means to be a Georgian. Johnny was also a dear friend to Marty, the girls, and me—as he was to so many," he said. "He answered the call to public service many times over his career as a state legislator, minority leader in the Georgia House, chair of the State Board of Education, congressman, and finally as senator."
Isakson was born in Atlanta, Fulton County, on Dec. 28, 1944, and graduated from the University of Georgia, Athens, in 1966 before serving in the Georgia Air National Guard between 1966 to 1972.
Between 1976 and 1990, he was a member of the Georgia state General Assembly, and ran, unsuccessfully, for governor of Georgia in 1990. He was also chair of Georgia's Board of Education from 1996.
The Republican lawmaker served in the U.S. Senate from 2005 to 2019 and previously served in the House from 1999 to 2005.
Isakson was best known for legislation including the No Child Left Behind Act and his work on immigration policy, Department of Veterans Affairs reform, and health care.
Isakson announced he was retiring from the Senate on Dec. 31, 2019, in the middle of his term, due to health problems. At the time, he had recently had surgery to remove a growth on his kidney and was still recovering from a fall in July that fractured four ribs, as well as battling progressive Parkinson's disease.
"I am leaving a job I love because my health challenges are taking their toll on me, my family, and my staff," Isakson said at the time. "With the mounting health challenges I am facing, I have concluded that I will not be able to do the job over the long term in the manner the citizens of Georgia deserve. It goes against every fiber of my being to leave in the middle of my Senate term, but I know it's the right thing to do on behalf of my state."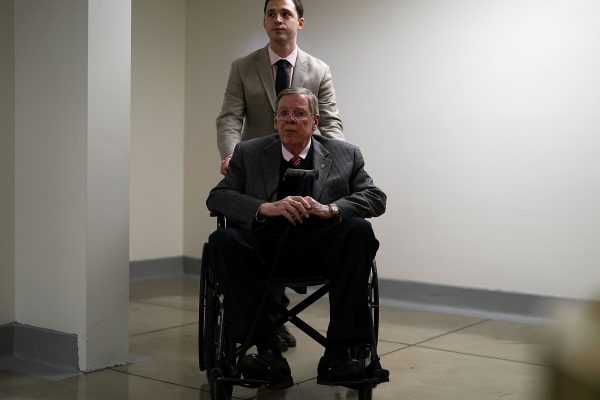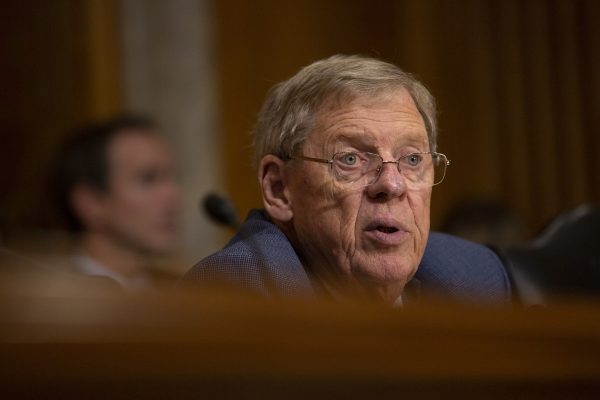 Sen, Joe Manchin (D-W.Va.) said Isakson was "one of the most decent human beings I ever had the pleasure of knowing."
"His career was one of public service, not self-service. Georgia has lost a favorite son and our country has lost a true patriot. My heart is with his family and everyone who loved him," Manchin wrote on Twitter.
Senate Majority Leader Mitch McConnell called Isakson "one of my very best friends in the Senate" and a "first-rate legislator" and a "man of the highest integrity."
Elsewhere, Senate Democratic leader Chuck Schumer said on Twitter, "One of the many fine adjectives to describe Johnny Isakson is a word not used enough in the halls of Congress these days: kind. Johnny is both a diligent & thoughtful legislator."
"Independent of any party or politics, everyone will miss him as he announces his retirement," Schumer said.
President Joe Biden also offered his condolences, referring to Isakson as "the distinguished former United States Representative and Senator from Georgia" who was a "proud Republican."
"Senator Isakson was a colleague and a friend. We served together on the Senate Foreign Relations Committee, traveled together, and found common ground built on mutual respect for each other and the institutions that govern our nation," Biden said in an announcement.
"Johnny Isakson was a patriot and a gentleman. Georgia has lost an indispensable son. America has lost an exemplary leader. Our prayers are with Dianne and the entire Isakson family," Biden said.