Former MP and justice minister Irwin Cotler, who is acting as legal counsel for Canadian citizen Sun Qian, says the Chinese authorities should abide by their own laws and release Sun, currently in detention in Beijing.
"We call on the Chinese authorities to honour their own rule of law, to cease and desist from persecution and prosecution, and to release [Sun Qian] unconditionally, and permit her to return to her family in Canada," Cotler said.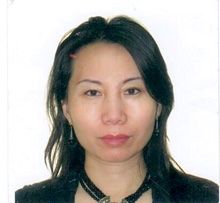 Sun is the Vancouver-based woman behind the billion dollar company Beijing Leadman. In 2014, after suffering from chronic health issues, she started practicing Falun Dafa, a spiritual meditation practice based on the principles of truthfulness, compassion, and forbearance, which she credits with helping heal her illnesses. The practice has been heavily persecuted in China by the totalitarian communist regime since 1999.
In February of this year, after travelling to China on her Canadian passport, Sun was taken away by Chinese authorities from her residence in Beijing. She has since been held at the Beijing First Detention Center, where she has suffered torture.
Back in early 2000s, Cotler took up the case of another Falun Dafa prisoner of conscience, that of  Zhang Kunlun, a former colleague of his at McGill University where both were professors. Zhang was detained in 2000 when he travelled to China, and was sent to a forced labour camp.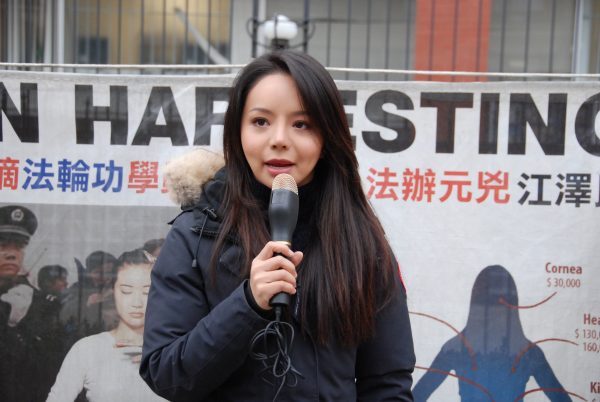 Thanks to Cotler's efforts and a strong voice from other elected officials and groups, Zhang was eventually released in January 2001, just ahead of a trade mission to China by then-prime minister Jean Chrétien.
The Canadian Coalition on Human Rights in China, a group of 15 organizations that includes Amnesty International, released an open letter to Trudeau on Thursday, Nov. 30, asking for the prime minister to "prioritize human rights concerns in all meetings and exchanges while you are in China."
The coalition provided a list of prisoners "unjustly held in China, with a request that [Trudeau] press authorities for their release." Among those on the list are 13 individuals, "whose plight is emblematic of the persecution faced by minorities and human rights defenders in China." Sun was named as one of the 13.
In Support of Canadian Citizens
Conservative MP and former cabinet minister Peter Kent, co-chair of the Parliamentary Friends of Falun Gong, said that while in China, Trudeau must "speak forcefully in support of Canadian citizens and the families of Canadian citizens who have been imprisoned and abused by Chinese authorities." There are currently 12 family members of Canadian citizens who are imprisoned in China—against the country's laws—for practising Falun Dafa.
Green Party leader Elizabeth May also expressed hope that the prime minister will seek Sun's release.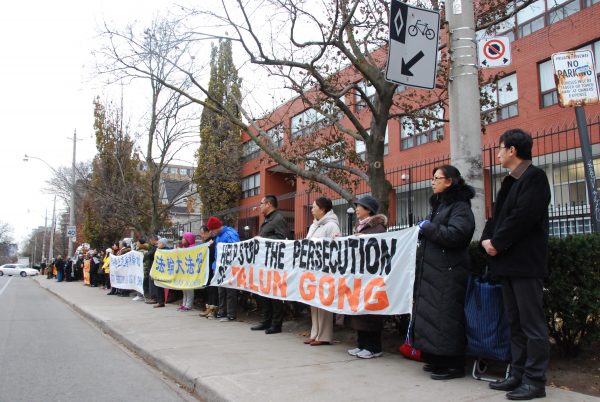 "Human rights abuses in the People's Republic of China remain a hurdle in closer ties with Canada," she said.
Conservative MP David Anderson added his voice to the chorus. "We have a number of Canadians who are being held in China, of course," he said.
"[Trudeau] needs to make sure he is representing Canadian interests first, prior to anything else. We can discuss trade and try to do trade with the Chinese government, but we need to be very sure that they're defending human rights, that they've got good investment rules in place, and that Canadian interests are protected."
A request for comment from the Prime Minister's Office was not responded to by press time. A news release announcing Trudeau's trip to China says issues such as human rights and the rule of law are part of the "comprehensive dialogue" the federal government has with Beijing.
With reporting by Limin Zhou in Ottawa