China's state-run tabloid Global Times changed its director, as Hu Xijin, who consistently criticized the United States, announced his retirement on Dec. 15.
Hours before his retirement, Hu published his last video as chief editor of the Chinese regime's mouthpiece in which he said "the United States will have a nightmare once China and Russia team up [against the United States]."
Hu was unhappy that Washington and other Western countries categorized Russia's plan to occupy Ukraine as an "invasion," and treated the Chinese regime's objective of unifying Taiwan as an "annexation."
"The United States and other Western countries exerted stronger military and political pressures on Russia and China, to force us to step back from our countries' national core interests," Hu said. "These are historical and strategic mistakes that Washington is making."
Hu tried to convince his supporters that Ukraine belongs to Russia and Taiwan is owned by Mainland China.
Ukraine used to be a member state of the Soviet Union but became an independent country when the Soviet Union was disintegrated in 1991. Taiwan separated from the mainland in 1949 when the Chinese Communist Party (CCP) set up its regime in Beijing.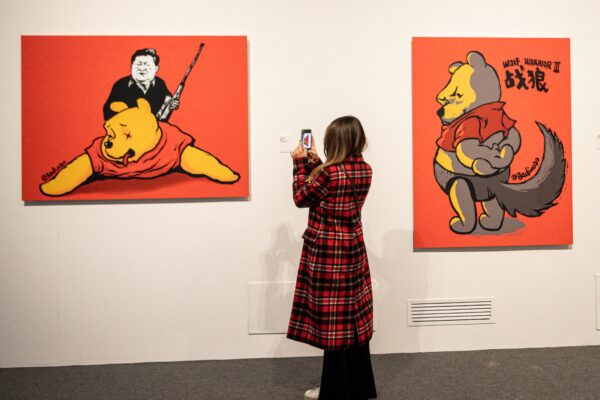 Fan Zhengwei, former deputy director of the commentary department of Chinese state media People's Daily, will become the party secretary, chairman of the board, and publisher of Global Times, and Wu Qimin, deputy director of the international department of People's Daily, will take the role of chief editor, according to pro-Beijing Singtao Daily headquartered in Hong Kong.
Global Times didn't have a publisher nor a chairman of the board before. Hu, the tabloid's former director, was titled chief editor from 2005 to Dec. 15, 2021.
Chinese media reported that Fan is a key member of the "Ren Zhongping" team, which releases People's Daily's important political opinion pieces.
People's Daily often publishes content that reflects the CCP senior leaders' policies. Ren Zhongping team's articles are usually required to be reposted by both state-run and private web portals, social media, and news websites.
Fan, 41, earned a Master of Legal Studies degree and a Bachelor's degree in the Chinese language from Peking University in 2006 and 2003. He has worked for People's Daily for 15 years as a political commentator. He joined the Ren Zhongping team in 2008.
On Feb. 19, 2016, Fan reported to Xi Jinping as editor-in-chief of the Opinion section when Xi visited the People's Daily.
Sohu quoted Fan's report: "Opinion sessions of the media are the front line of society's ideology. The party's newspaper [People's Daily] must deliver clear directions, be brave enough to criticize [people's] different views from the party, and actively correct public opinion."
Sohu emphasized that Fan repeated Xi's sentence in his report, which gained praise from Xi.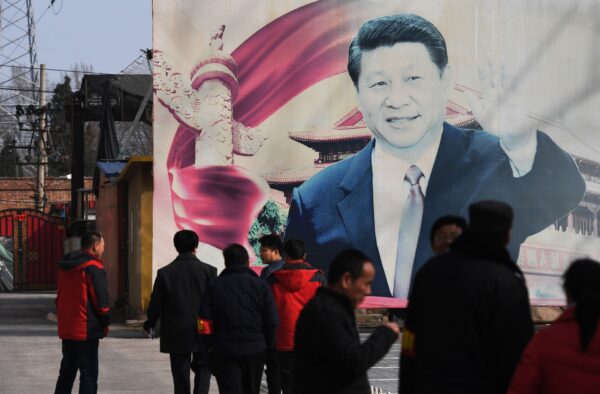 Wu, in her early 50s, has worked for People's Daily for 30 years as a foreign affairs reporter, overseas reporters' manager, and international news editor.
For the Chinese regime, Wu has reliable politics and is a veteran CCP member. In the 1990s and the 2000s, Wu used to report on Chinese delegations that accompanied Chinese leaders and premiers to visit other countries and regions, according to Chinese media.
In 2013, Wu published a book of over 100 reports that she wrote when she accompanied top Chinese leaders' visits to over 60 states. People's Daily commented on the book: "Wu's reports recorded the real history of China's foreign affairs … Her reports include the careful teachings from senior leaders … represent the profound connotation of [China's] major diplomatic actions."
In her promotion to chief editor of the Global Times, Sing Tao reported that Wu would report to Fan, and need Fan's approval before publishing the critical political news and opinions.
On Dec. 15, Hu wrote in his retirement statement: "I will be 62-year-old after the Chinese New Year. … From today, I will continue to work for the Global Times as a special commentator." This means that Hu might continue to criticize the United States to gain favor from the Chinese regime and attract Chinese people's attention.