Former Clemson running back C.J. Fuller has died at the age of 22, according to school officials.
His death was confirmed on Oct. 3, by both Clemson University and Easley High School officials, 7News reported.
No cause of death has been released.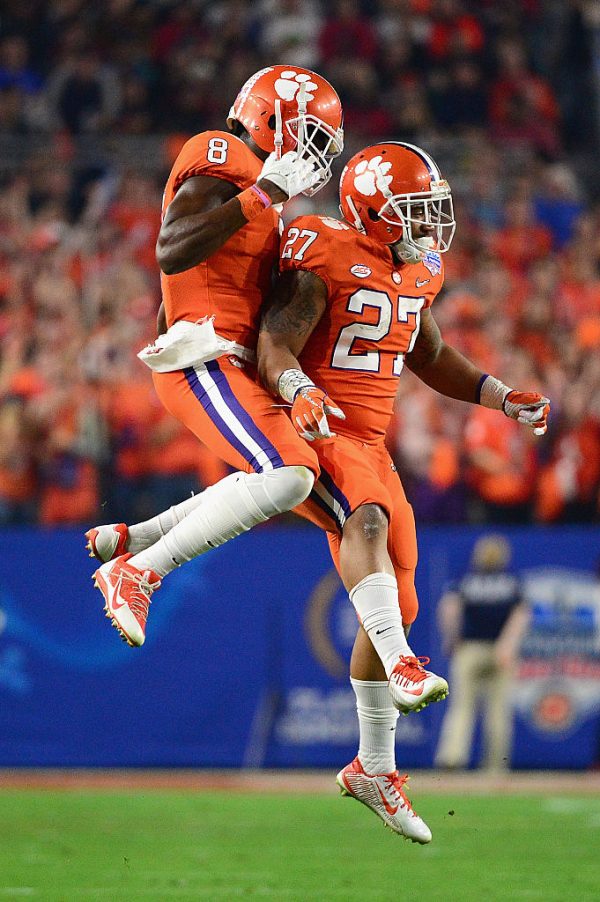 The Pickens County coroner in South Carolina told The State newspaper that results of an autopsy will take six to eight weeks, ESPN reported.
Fuller's aunt Zola Fuller Beeks said in an interview with the Independent Mail and The Greenville News that her nephew reported chest pains in the moments before his death.
"He had been having some chest pains before that day, but they got worse fast," she said she was told by her siblings at the hospital with Fuller, according to App.com. "He was conscious at one point, but when he got to the hospital, his speech was slurred. Before we knew it, he was gone.
"We think it had something to do with a blood clot, but you just don't expect someone his age to be gone so fast."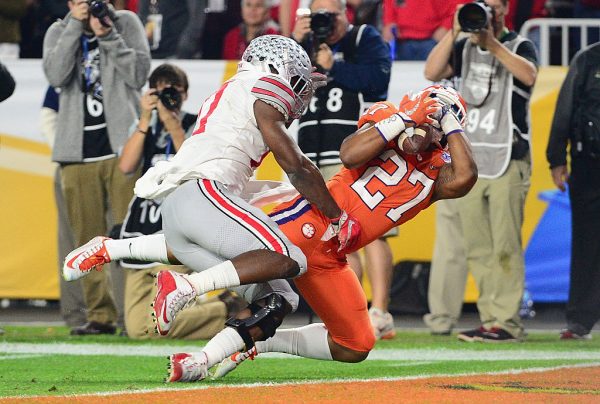 Pickens County Coroner Kandy Kelley told reporters on Wednesday that Fuller had been taken from a family member's house in Pickens County to Greenville Memorial Hospital before he died.
Kelley said that Fuller was pronounced dead at the hospital.
Fuller played football at Easley High School, and later for the Clemson Tigers through last season.
"We knew we had someone amazing and when he moved to varsity he broke the single rush record in 2012," said Chad Smith, who was Fuller's former high school coach, according to 7News.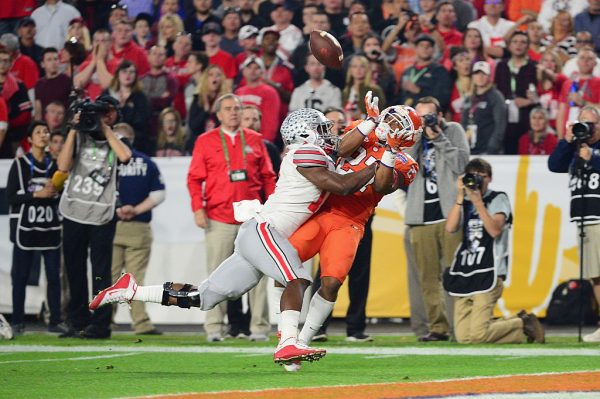 Gill Payne, athletic director at Easley High School, was one of those to confirm the death.
"Just knowing that he's a text away is going to be the hardest part that it's not going to be returned or a phone call won't be returned just the finality of it all," said Grayson Howell, Fuller's former football coach, according to 7News.
Clemson coach Dabo Swinney said Wednesday night his thoughts were with the 22-year-old Fuller's family, in a post on the Tigers' website.
"Our thoughts, prayers and deepest sympathies are with C.J.'s family," Tigers coach Dabo Swinney said. "I've known C.J. a long time and watched him grow up through the Easley rec leagues [in South Carolina] all the way through Easley High School. I'm proud of what he accomplished as a Clemson Tiger, most of all his accomplishment of being a Clemson graduate. Our deepest condolences and the thoughts of our program are with his family this evening. May he rest in peace."
She said she is still investigating what happened and doesn't expect to release further information about his death until she has completed an autopsy.
"He was so talented," said Woodmont athletic director Chris Carter, who was the athletic director at Easley during Fuller's years there, USA Today reported. "We went 29-6 during C.J.'s time at Easley, and that was just an incredible time for the community and the city of Easley, and C.J. was as big a part of that as anybody.
"It's such a great family," said Carter. "His entire family is sprinkled with Easley Athletic Hall of Fame members, and one of the names you think of when you hear Easley High School is C.J. Fuller."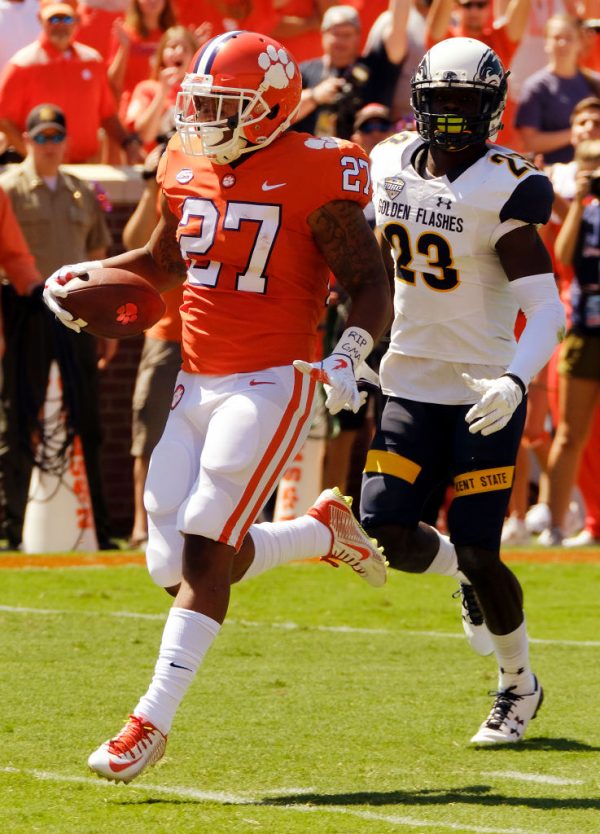 In March, Fuller was arrested along with former Clemson teammate Jadar Johnson and former high school teammate Quaven Ferguson and charged with armed robbery, App.com reported.
The case has not gone to trial.
His aunt told reporters that she doesn't want Fuller to be remembered as a crime suspect who hadn't had the opportunity to clear his name in court.
"C.J. had a lot of good to give the world," Beeks said, according to the report. "Now, he won't have the chance."