Former Attorney General Jeff Sessions said he followed the law in recusing himself from the investigation into Russian interference in the 2016 election, pushing back after harsh criticism from President Donald Trump.
"To not recuse myself from that investigation, of which I was a target as a senior campaign official and a witness, would have been breaking the law. I do not and will not break the law," Sessions, who is running for his old seat in the Senate, said in a statement on Friday.
"I did the right thing for the country and for President Donald Trump."
If he hadn't recused himself, "it would have been a catastrophe," Sessions asserted.
"The Democrats in Congress and the politically motivated bureaucrats all over Washington would have had a field day, alleging a Nixonian cover-up, and the President would not have been fully exonerated."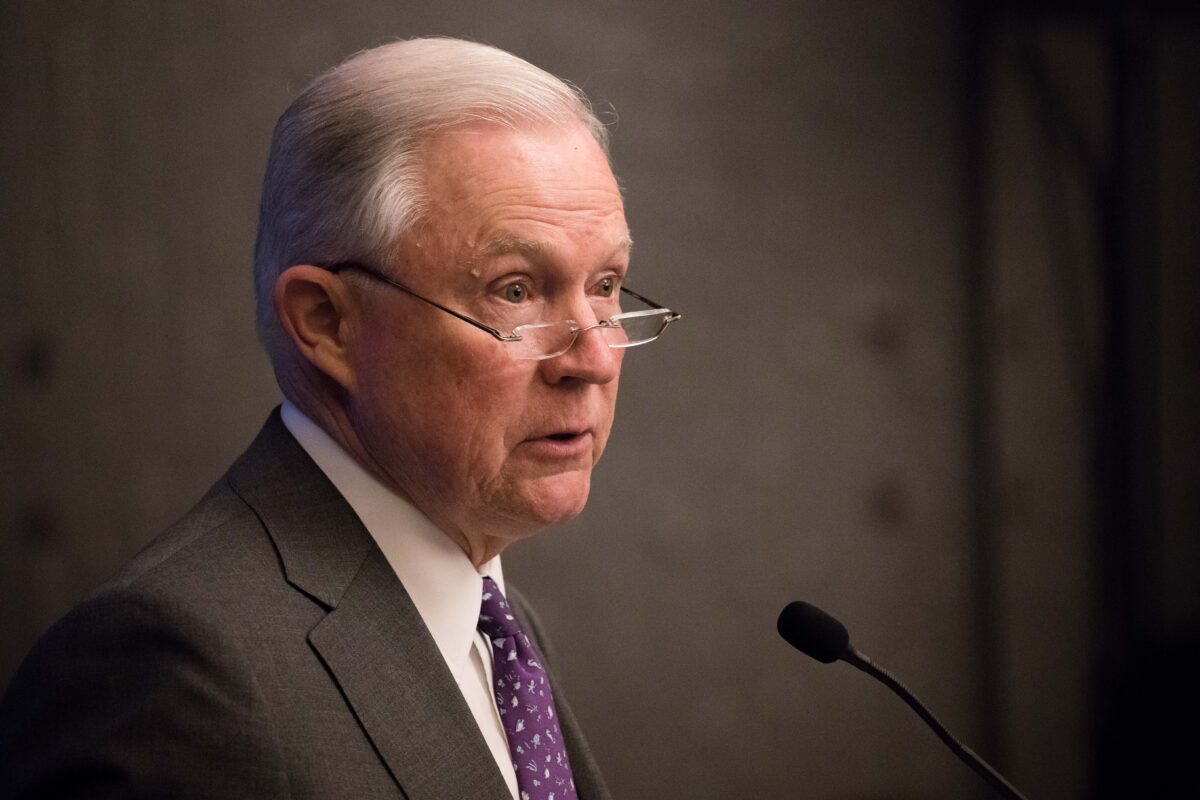 Trump said Friday morning on "Fox & Friends" that there would not have been a special counsel probe into alleged collusion between his campaign and Russia if William Barr, the current attorney general, was his first attorney general.
"He would have stopped it immediately," Trump said, speaking a day after the Department of Justice moved to dismiss the case against Trump's former national security adviser, Michael Flynn.
"Jeff Sessions was a disaster. I didn't want to make him attorney general, but he was the first senator to endorse me, so I felt a little bit of an obligation."
Trump said that Sessions"wasn't equipped" for the position but visited four times "just begging" for it.
"He was from a state that I love—Alabama. You know, I won Alabama by a tremendous margin. He wanted it, and I said, all right, Jeff," Trump said.
While things went well for a little while, Sessions soon recused himself from the Russia investigation. Deputy Attorney General Rod Rosenstein took over and named former FBI Director Robert Mueller as the special counsel probing the matter.
Mueller's team was unable to establish any evidence of collusion between Trump's campaign and Russian actors after nearly two years of investigation.
"Jeff was just very weak and very sad, and when the name Russia was mentioned, just the word Russia, he immediately instead of being a man and saying this is a hoax, he recused himself," Trump said.
Sessions said he "never begged for the job of Attorney General, not 4 times, not 1 time, not ever."