A man instructed his pit bull to attack police officers in Florida, but the dog turned on him, according to local reports.
Police in Riviera Beach, Florida, were investigating a burglary when they saw Avery Davis, 26, who matched their description of the suspect, according to the Palm Beach Post.
Davis was with his pit bull and was carrying hair care products. He was told by cops to lay on the ground and he complied while hugging his dog.
But after a few moments, he changed his mind and yelled at officers.
"Y'all gonna have to kill us," he said to police before running off with the animal, according to the Post.
Davis was hit with a stun gun and fell to the ground.
Police: Florida man bitten by his pit bull after ordering dog to attack cops https://t.co/eGOJWr2gXL

— The Palm Beach Post (@pbpost) March 25, 2016
He got up and ran off and then let go of his dog before pointing at the officers and saying, "Kill'em boy, kill'em," the paper reported.
The dog instead attacked Davis, biting him in the buttocks and then attempted to bite his head. He ran into an apartment complex to hide, the police report said.
Related Coverage
Later, he was found hiding under an SUV. He was hospitalized before being released into police custody, according to the New York Daily News.
Davis was charged with two counts of aggravated assault on a law enforcement officer and a count of resisting an officer with violence.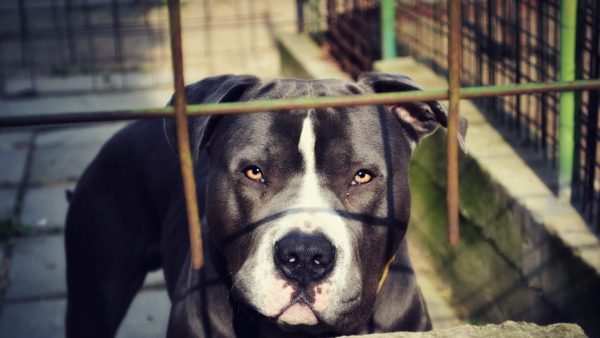 'Most Abused Dogs on Earth'
Animal rights group PETA said that pit bulls are "the most abused dogs on Earth."
"Pit bulls are left at shelters in record numbers—and since they are difficult to adopt out, reputable shelters (that don't slam the door in the dogs' faces) are finding that they must euthanize more pit bulls and pit bull mixes than all other dogs combined," the group says. Karen Delise, research director for the National Canine Research Council and author of The Pitbull Placebo, has investigated hundreds of dog bite incidents.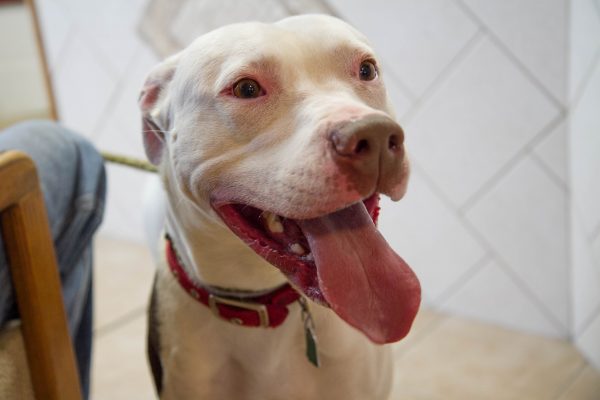 She wrote in a now-deleted article: "My study of dog bite-related fatalities occurring over the past five decades has identified the poor ownership/management practices involved in the overwhelming majority of these incidents: owners obtaining dogs, and maintaining them as resident dogs outside of regular, positive human interaction, often for negative functions (i.e. guarding/protection, fighting, intimidation/status); owners failing to humanely contain, control and maintain their dogs (chained dogs, loose roaming dogs, cases of abuse/neglect); owners failing to knowledgably supervise interaction between children and dogs; and owners failing to spay or neuter dogs not used for competition, show, or in a responsible breeding program."