A Florida man was arrested for allegedly threatening to kill Democrat officials over recent comments by Rep. Ilhan Omar (D-Minn.) about the Sept. 11, 2001, terror attacks.
John Kless, 49, of Tamarac, was arrested on April 19 and charged with making threatening communications, the Department of Justice said in a statement.
"According to allegations in the complaint, on April 16, 2019, Kless made multiple threatening communications to the Congressional offices of members from California, Michigan, and New Jersey," it said.
After Omar referred to the terror attacks as "some people did something," Kless called Rep. Rashida Tlaib (D-Mich.), the other Muslim Congresswoman, and left a voicemail, according to the complaint.

Kless said, "It was your Taliban, [expletive], who [expletive] opened up her [expletive] towel head mouth about 'some people did it,'" according to a criminal complaint obtained by CBS. Kless also allegedly used racial slurs and sexually explicit language and said Tlaib should "tell her Taliban friend to shut up."
A Palestinian-American, Tlaib is a vocal critic of Israel. Several of her backers have posted pro-terror content.
Kless then allegedly called Sen. Cory Booker (D-N.J.), who is running for president, and said that "we're going to have a war in this country [expletive]" and "you're going to the [expletive] who pay" while again using racial slurs.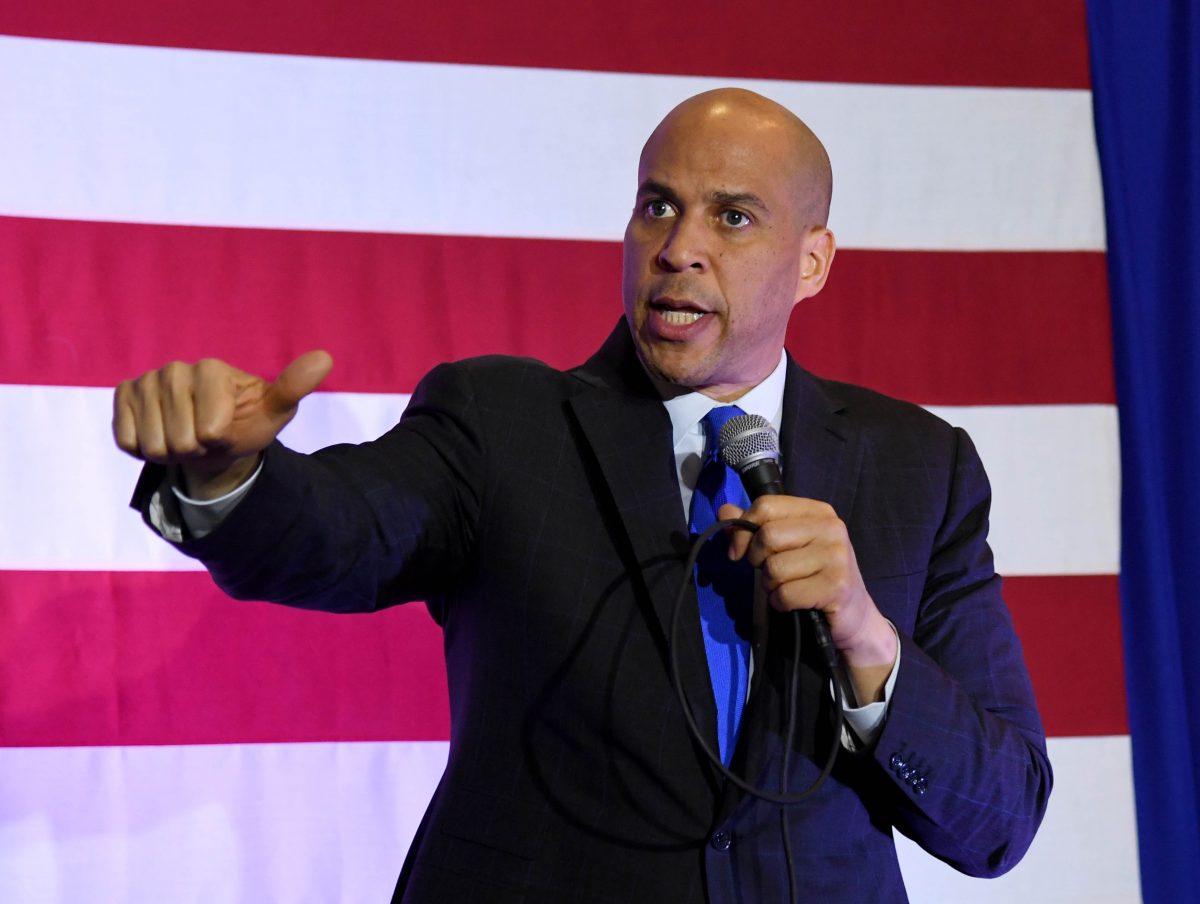 Seemingly referencing Booker's comments in defense of Omar's 9/11 remarks, Kless than told the Senator to "shut up about 9/11 and [unintelligible] and tell that [expletive] towel head to shut up."
Klass also allegedly made a call to Rep. Eric Swalwell (D-Calif.), telling the presidential contender, "The day you come after our guns [expletive] is the day you'll be dead."
Swalwell has received heavy criticism for suggesting that he'd like to take away the approximately 15 million assault rifles owned across America and that he'd put people who refused to give up their guns in jail.
"So basically @RepSwalwell wants a war. Because that's what you would get. You're outta your [expletive] mind if you think I'll give up my rights and give the gov all the power," conservative commentator Joe Biggs told Swalwell on Twitter.
Swalwell responded: "It would be a short war, my friend. The government has nukes. Too many of them. But they're legit."
And it would be a short war my friend. The government has nukes. Too many of them. But they're legit. I'm sure if we talked we could find common ground to protect our families and communities.

— Rep. Eric Swalwell (@RepSwalwell) November 16, 2018
Swalwell later said the idea of nuking gun owners was sarcastic.
Replying to a reporter on April 19 who shared news of Kless's alleged threat, Swalwell wrote on Twitter: "Thank you to the [Capitol Police] and Florida law enforcement for protecting my staff and constituents."
Tlaib attended an event on Friday after Kless was arrested and said that she wasn't scared.
"I actually feel safer here with my people than anywhere else," Tlaib said, reported WDIV. "For so much hate rhetoric, and you know, people ensuing violence because of my faith or the issues I stand for, it just makes me want to work harder."
Kless faces up to five years in prison. He made his first court appearance on Friday after his arrest.
Kless's wife told CBS Miami that agents raided the family's home to arrest her husband. "I have had enough. I had probably 12 men with ARs and lasers. They broke my son's bed, they took my property. I have had enough," she said.
A neighbor told the broadcaster that Kless was always courteous to her.
"They seem very nice, the gentleman he's always been very courteous, polite, always saying hello," the neighbor said. "The wife is very sweet."
"I wouldn't even expect him to use all the … racial slurs. He seemed very courteous to me," she added. "It shows that you can't articulate yourself without doing these things and now he's getting in trouble."