A man accused of beating a 3-year-old girl before putting her in an oven has turned himself in to the police, the PalmBeachPost.com reported, citing the Volusia County Sheriff's Office.
Terry May, 45, was booked into the county jail on Thursday, Jan. 25, and faces charges of child abuse.
May's family members claim his innocence, WKMG reported, and said it's a case of false accusation.
"He loves children. He never beat any children or put them in no oven. I don't know why she told that little girl to tell that lie," May's mother said, according to WKMG.
The little girl allegedly sustained the injuries while being looked after by May. Her mother contacted the police when she saw the child's wounds.
Police said the toddler suffered a number of injuries, including burn marks on her ear, cuts, and abrasions on different parts of her body and a 6-inch scar on her back. The child reportedly told detectives that May beat her "frequently" with a belt and put her in an oven.
According to FOX35 Orlando, Volusia County Sheriff Mike Chitwood alleged the girl suffered grievous mistreatment at the hands of the accused.
"It just boggles my mind you would torment and beat and place a kid in the oven and yet you walk around on two feet," Chitwood told reporters on Wednesday. "Animals don't treat their kids the way this guy treated this little girl.
"When you look at the pictures and read the affidavit and see what this human piece of garbage did to a 3-year-old little girl—he burned her, he beat her, beat her with a belt, then placed her in an oven," Chitwood said.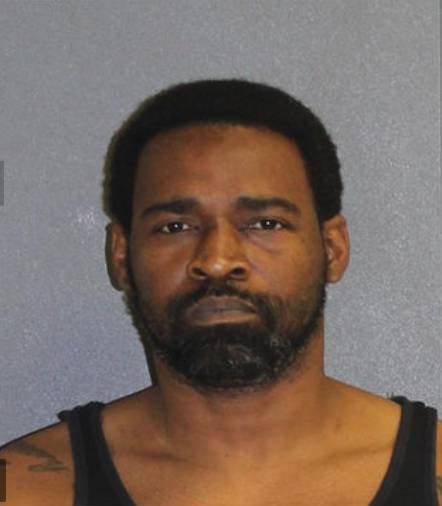 The mother of the accused disputes the accusations.
"[He] loved this little girl," his mother told FOX35. "When she was a newborn baby he took care of her. He brought her clothes, Pampers, he gave her everything," she said.
After posting a $50,000 bond, May was released from the Volusia County Jail and must return for a court hearing at an undisclosed date.
According to the Florida Network of Children's Advocacy Centers, one report of child abuse is made every 10 seconds in the United States, and over the past 10 years, over 20,000 children are believed to have been killed by family members.
Recommended Video:
Toddler With Rare Heart Condition Gets to Go Home After 402 Days in the Hospital