Florida Gulf Coast University's Win Makes History
March 25, 2013 7:04 am Last Updated: April 3, 2013 3:48 am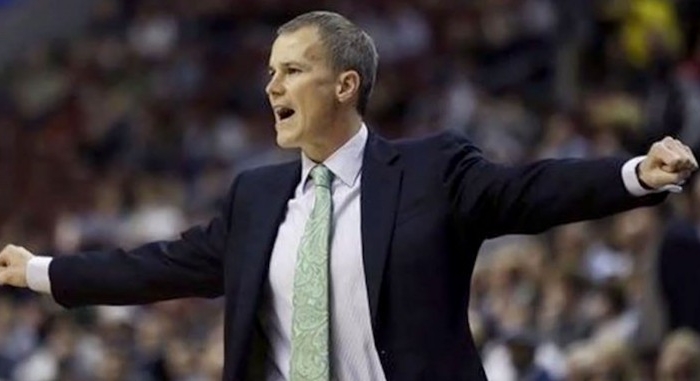 Florida Gulf Coast University (FGCU) made history Sunday, with it's basketball team becoming the first ever 15-seed team to advance to the NCAA Tournament's March Madness Sweet 16. The weekend of wins for FGCU has propelled the team to fame, and head coach Andy Enfield has all the makings of a headline-winner.
Enfield has served as a skill instructor, an NBA assistant, and a consultant, coaching more than 100 NBA players over the course of his career.
His name has made headlines before—but usually in connection with his supermodel wife, Amanda Marcum, who has been featured in magazines such as Elle and Maxim. His successes extend beyond the court, with entrepreneurial ventures worth as much as $100 million, according to CBS.
"Shoot for the stars," is his simple motto, he told CBS.
FGCU won Sunday's game against San Diego State 81–71 in Philadelphia, advancing to the Sweet 16. The Fort Myers, Fla., team had already stirred the pot of basketball fan excitement Saturday with a game well-played against Georgetown.
The closest Georgetown came to FGCU was five points. One of the star players that game was Sherwood Brown with 24 points.
Bernard Thompson had 23 points in Sunday's win against San Diego.
On the team's Facebook page, fan Blake Reiterman wrote on Sunday: "They are a breathe of fresh air. They play basketball how the game of basketball was created to be played. No one else plays like that anymore."
Josh Lumpkin wrote, "I need to get a jersey. Where can I get one?"
During Enfield's collegiate career at John Hopkins University, he set the all-time NCAA career free throw percentage record, 92.5 percent (431–466). He still holds nine career records at the university.
He was an NBA assistant with the Boston Celtics and Milwaukee Bucks, and spent five years as an assistant coach at Florida State University before starting at FGCU in 2011. He brought Florida State to the NCAA Sweet 16 in 2011.
ESPN named him one of "Five Super Assistant Coaches in College Basketball" in 2009.
"Yes, we sold this vision," Enfield told CBS on Sunday. "It wasn't play San Diego State in the [third] round on a Sunday in Philadelphia, it was a vision of success, it was a vision of … what they could expect in the classroom, off the court, and on the basketball court. That's the vision we sell, and I think that's most recruiting. You have to let players know what they should expect from you during their time at school."